Earlier this year, the National Enquirer asserted the Knives Out actress may be the apple of Affleck's eye, but she needed the approval of his mother, Christine Boldt, if she wanted to "stick around." According to the paper, the actress was "quaking in her boots" to stay in the mother of the Oscar-winning actor's "good graces."
"They met once or twice when Ana and Ben started dating last fall, but now that things are serious Christine is really going to put her to the test," a source spilled to the tabloid. The outlet further revealed de Armas needed to get Boldt's "goodwill" because friends were buzzing that the actress was expecting Affleck's child.
The source continued, "Ben hinted to people in his circle that they may become parents very soon," mentioning de Armas was spotted wearing a "loose-fitting Gucci jumpsuit." The outlet disclosed Bolt adores her grandchildren and Affleck's ex-wife, Jennifer Garner, but was also getting an "earful" about the Cuban actress from Garner.
"That's another reason why Ana's so uptight about getting on her good side," the insider added. The tabloid noted how Boldt was reportedly "impressed" by de Armas inviting Affleck to meet her parents in her hometown, Havana, but also brings up an alleged fight between Affleck and de Armas.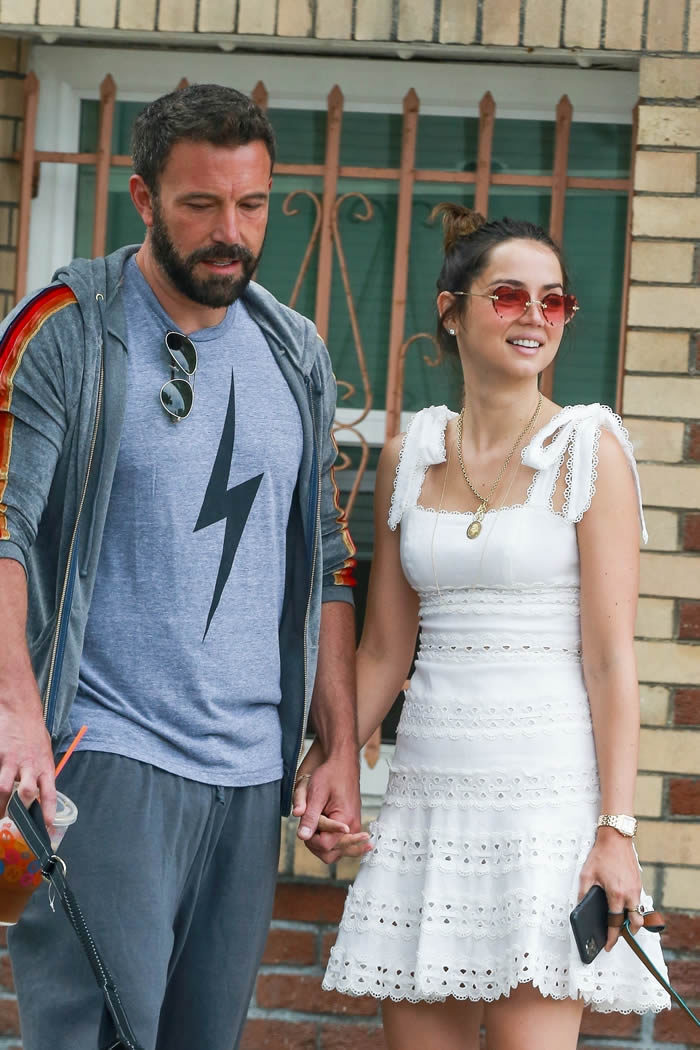 The paper noted, "the jury was still out" on de Armas as Boldt wants to "protect her son" from more heartbreak. The source claimed the actress was "sweating bullets" because she knows "Christine held the key to her future."
Getting along with your significant other's parents can be challenging, but that isn't the case with Ana de Armas and Ben Affleck. Recently, de Armas and Affleck went on vacation to Georgia with Christine Boldt and his three children. A more reputable source, People, reported that during the trip "everyone got along great."
That doesn't sound like de Armas was "sweating bullets" trying to impress Boldt. The notion that was pregnant was also incorrect. The actress was spotted out a few days ago and didn't have a baby bump. Since the report came out in May, the Overdrive actress would be at least five months along by now.
This isn't the first time the supermarket tabloid was wrong about Affleck and de Armas. A few months ago, we busted the paper for claiming Affleck was ignoring his kids to spend more time with de Armas.
Another phony article we dismissed from the outlet alleged de Armas and Affleck were having issues in their relationship. We checked with a source close to the couple for clarification on the matter and was assured the report was false.