With the US presidential primary elections already underway, and Super Tuesday right around the corner on March 3, the actors have joined a number of Hollywood stars who have spoken out to urge Americans to use their vote.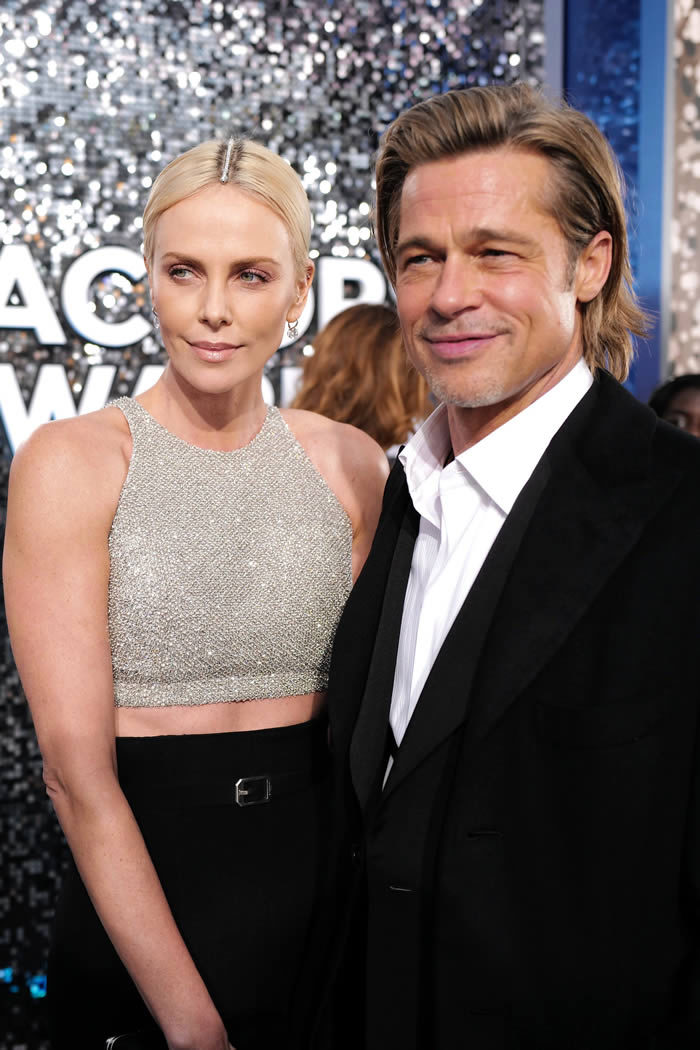 "I vote because I believe in change," many of the A-listers, including Brad, echoed throughout the clip.
"I vote because I believe in change," says Brad in the clip.
Charlize also urges Americans to vote.
As well as Brad and Charlize, Laura Dern, Chris Evans, Awkwafina, Willem Dafoe, Jodie Turner-Smith, Beanie Feldstein, Kaitlyn Dever, Adam Sandler, Margaret Qualley, Shia LaBeouf, Taylor Russell and Dakota Fanning were among the many other celebrities who featured in the star-studded video.
"I vote. We all should vote," Sandler said at one point.
Whatever viewers' political stances might be, the celebs just encouraged them to "register to vote and be heard."
"Go vote!" LaBeouf said.