Ellen DeGeneres humiliates her audience
But amid the recent criticisms that the comedian has been receiving, she was also slammed for humiliating her audiences. DeGeneres has also turned some of her fans into laughing stocks on the daytime program.
Film Daily revisited one episode of Ellen Show where the funny woman had a desk filled with Ellen Show merchandise set up in front of her studio. DeGeneres told her audiences that they can only choose one merchandise or freebie from the range.
Portia de Rossi's wife wanted to see how honest her fans are. And one audience named Nancy proved that she wasn't as honest as everyone else.
Nancy was caught on camera getting more than one item from the desk. And DeGeneres shamed her on television by showing everyone the clip of her stealing the merchandise.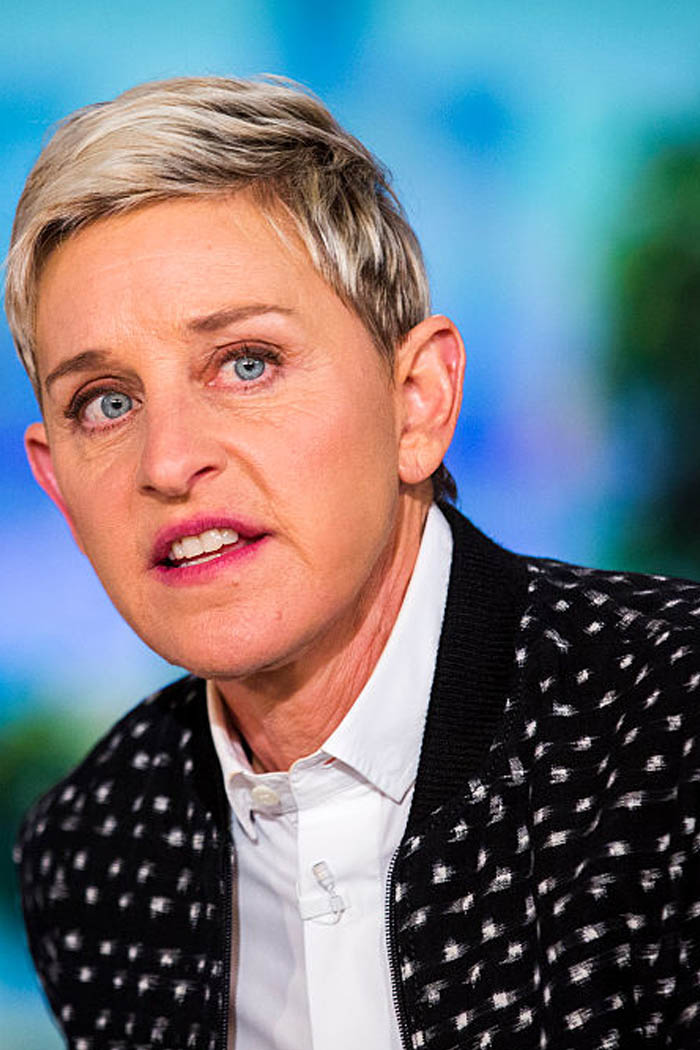 After lecturing the audience on the importance of honesty, DeGeneres humiliated Nancy further by sending her to Ellen jail. Nancy laughed the entire time that the funny woman was outing her, but some people were offended by what DeGeneres did.
Ellen DeGeneres critics continue to shade her
"I've been saying this for years. She gets pleasure out of humiliating people you can see it on her face. I think she's plain evil and I stopped watching her show years ago. I hated the way she treated and she still treats Andy, and I didn't realize it but now though I guess what goes around comes around. Karma is a [expletive] and her name is Ellen," one critic said.
"Just sounds like a horrible childish woman. A manipulative person who if she cannot get her own way gets aggressive to her staff and audience. Never liked her, not funny and keeps very, very strange friends like Oprah Winfrey, also was pals with Epstein. Say no more," another person said.
Ellen also receives support
However, there were also some people that sided with DeGeneres on the matter. They said that the instructions were very clear but the audience didn't follow them. As such, she deserves to be humiliated.