Kelly Ripa vs. Megyn Kelly
In May 2017, a cover story of In Touch alleged that Ripa was in a "nasty battle" with Megyn Kelly. It had recently been announced that Kelly would be getting a show on NBC News, which would air at the same time as Live with Kelly and Ryan. The ratings competition, a supposed "source" said, had turned personal:"Kelly's ultra-competitive and has a real 'bring it on!' attitude when it comes to taking on Megyn." 
Her Co-Host Feud
Just a week later, Star wrote that Ripa was actually in a behind-the-scenes feud with Ryan Seacrest. The supposedly "giant egos" of both Ripa and her co-host had made their work environment "positively toxic," according to another anonymous tipster who claimed the pair's on-screen chemistry was just a façade. But spokespeople for both Ripa and Seacrest, as well as a source familiar with their show.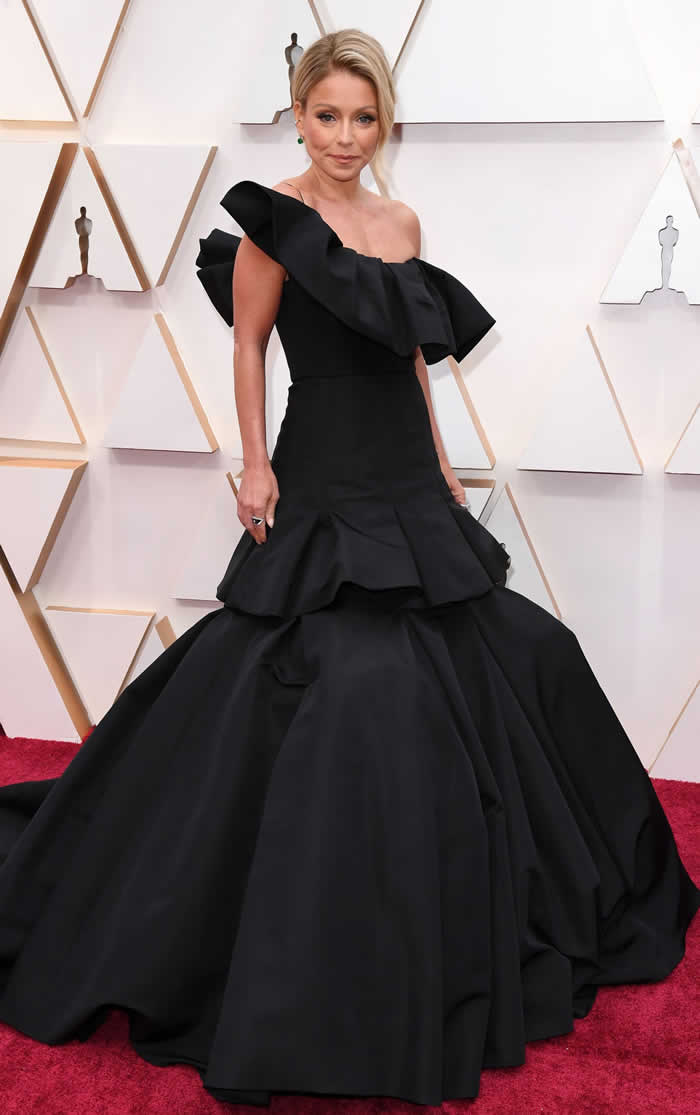 Replaced By Kim Kardashian?
That August, Ripa was supposedly being driven out of her job by Kim Kardashian. It had been recently announced that Kim Kardashian would fill in for Ripa as host of the show while Ripa was on vacation.
Inspired by that actual news, planning The gossip blog Celeb Dirty Laundry "reported" that Ripa was so insulted at being "replaced" by Kardashian that she was on the verge of quitting Live. "It's one thing to have a major celebrity step in for you, and it's another to have someone like Kardashian, a waning reality star," the outlet wrote. 
Her Ellen DeGeneres Fight
Lastly, there was Ellen DeGeneres "begging" Ripa for forgiveness after supposedly betraying her. DeGeneres had recently had Michael Strahan, Ripa's former co-host, on her show, which was apparently "cooked up by the duo as a way to stick it to Kelly." DeGeneres, the tabloid's shady source said, "realized how hurtful it must have been" and was looking for forgiveness.