A few weeks back, Life & Style published an article claiming King demanded an additional million dollar payday from her ex, Jim, or she'd make good on her threat to write a scathing tell-all with juicy details about her marriage to the former baseball player.
The former Real Housewives of Orange County star would supposedly be willing to sign a nondisclosure to prevent her from revealing the retired MLB pro's secrets, but he'd have to pay. "She wants a million dollars to stay silent," the disreputable magazine's source revealed.
Meghan's taken notes and has the receipts to write a blockbuster book about Jim and all of his exploits,
the source continued. The outlet, as well as its likely fake source, ironically note that since the divorce was announced, Jim Edmonds has begun dating Kortnie O'Connor, who reportedly once had a threesome with the then-married couple.
In conclusion, the source said, "Of course," King spilling secrets about their marriage is "the last thing he wants her to do. However to keep Meghan quiet, it's going to cost Jim, big-time." The outlet, and its dubious source, sort of bury the lede here.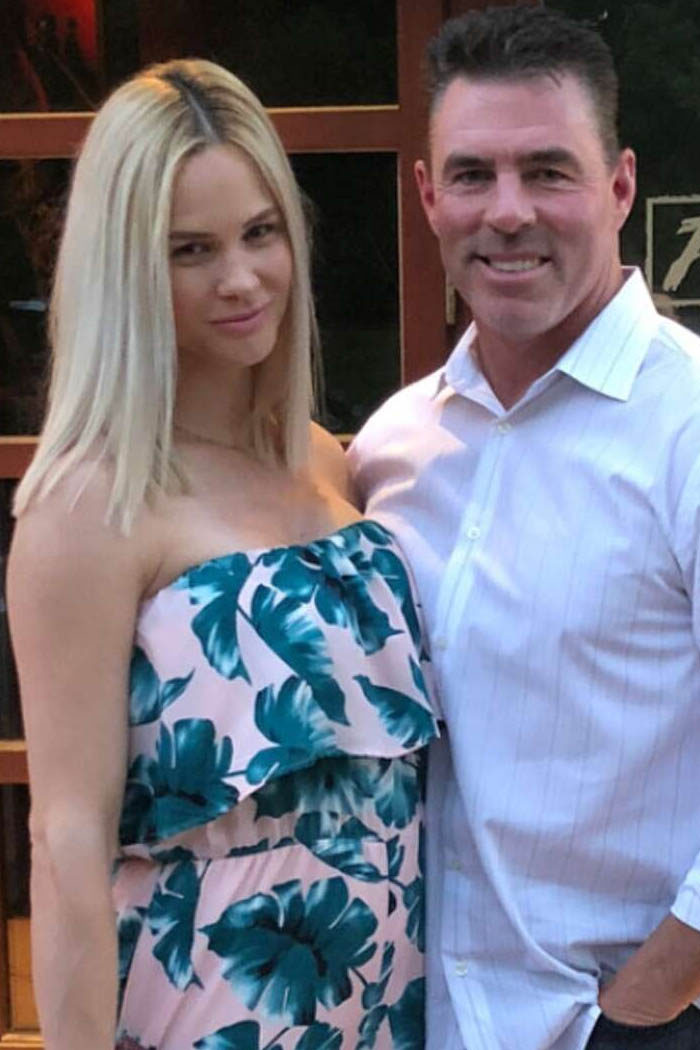 What could be more tantalizing and scandalous than the fact that Jim Edmonds divorced his wife and started dating the woman he and King once had a threesome with? Any other story King would share would pale in comparison to that. Objectively, that's the juiciest story that's likely to come out about the former couple, despite this tabloid's obvious wish that more dirt will be exposed.
Could Meghan King be planning to write a tell-all? It's possible. If she does, will it cover her marriage to Jim? Most likely, but that's a lot of maybes. If King does write a book, it's unlikely that she'd do so as a way to extort her soon to be ex-husband out of a million dollars.
This outlet has a history of getting the story wrong, which Gossip Cop has noted multiple times over the years. Another former MLB star, Alex Rodriguez, and his fiancée, Jennifer Lopez, often find themselves embroiled in fake tabloid drama. For instance, Life & Style reported earlier this spring that Lopez and Rodriguez were calling off their wedding. 
Gossip Cop correctly called bull on the story. Months earlier, the same outlet claimed the couple were planning to get married on a yacht off the coast of Miami. Once again, we determined the story to be false. Why trust a magazine that's so often proven to be filled with lies?