The couple and their production company, Higher Ground Productions, are moving forward with The G Word, which is set to film early next year. While the Obamas themselves won't be starring in the program, they've already announced the host for the show.
Adam Conover, best known from his TruTV series Adam Ruins Everything and the CollegeHumor sketches that inspired it, will be helming the show. Conover and his team originally pitched the program, so it's no surprise that Higher Ground is happy to have him as the lead. Conover, his Fair Point partners, and members of Higher Ground will be executive production the show.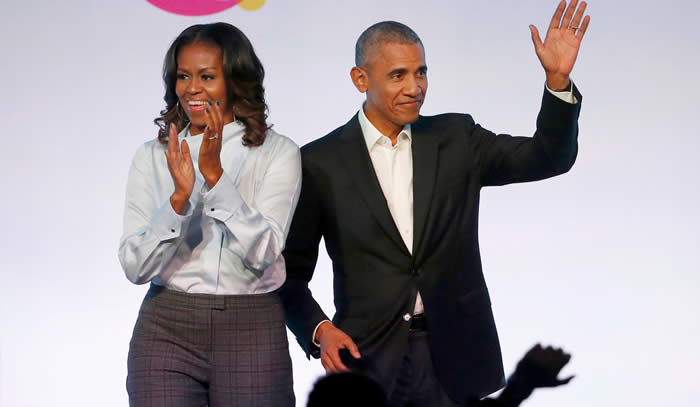 It'll likely look similar to his former series, as The G Word will also blend sketches and straight-laced reporting to get the bottom of whether or not "government" means a public institution or a hive of corruption.
It's based on a 2018 book entitled The Fifth Risk, which examined the handoff between the Obama and Trump administrations, singling out the appointments made for the Departments of Energy, Commerce, and Agriculture.