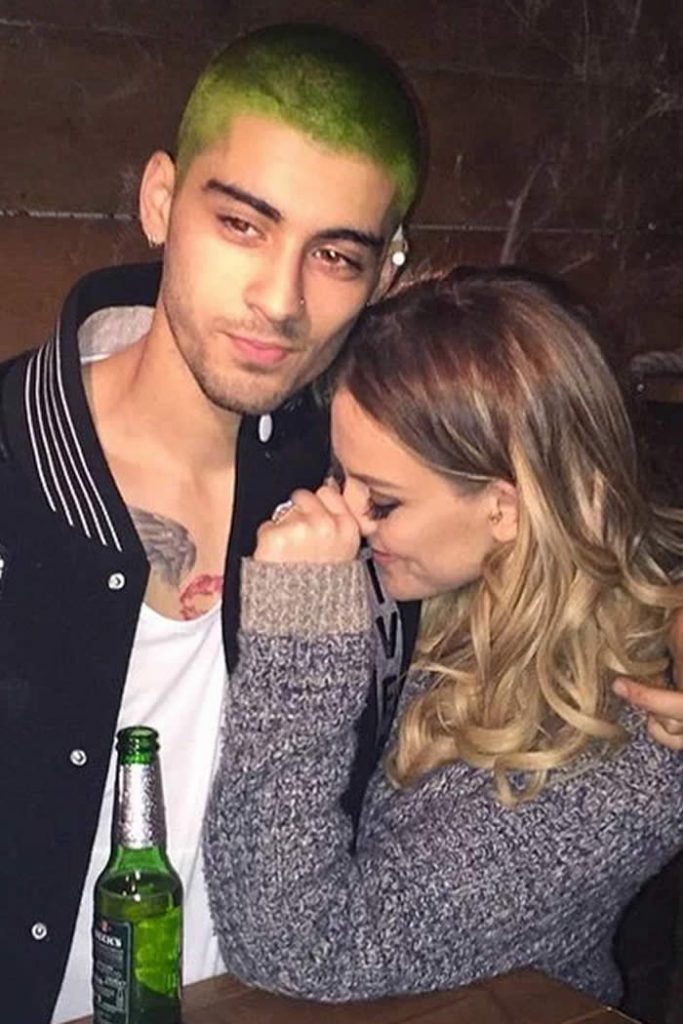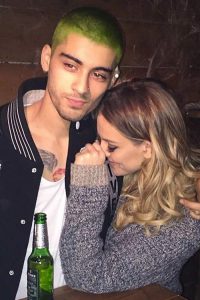 It's been almost two years exactly since news broke that Zayn Malik and Perrie Edwards called off their engagement, but it seems there's still some bad blood between them.
According to a fan who attended Little Mix's concert in New Zealand over the weekend, Edwards threw some shade at Malik and his current girlfriend, Gigi Hadid. In the video, the group was performing their hit song "Shout Out to My Ex"—which many people have speculated references Edwards' split from Malik—when she seemingly changed the lyrics to take aim at the former One Direction band member and his model girlfriend. While singing the lines, "I hope she gettin' better sex / Hope she ain't fakin' it like I did, babe," a fan claimed she changed the lyrics to, "Hope she ain't fakin' it like Hadid"—which is definitely more of a shot at Malik than Hadid, but it sparked conversation nonetheless.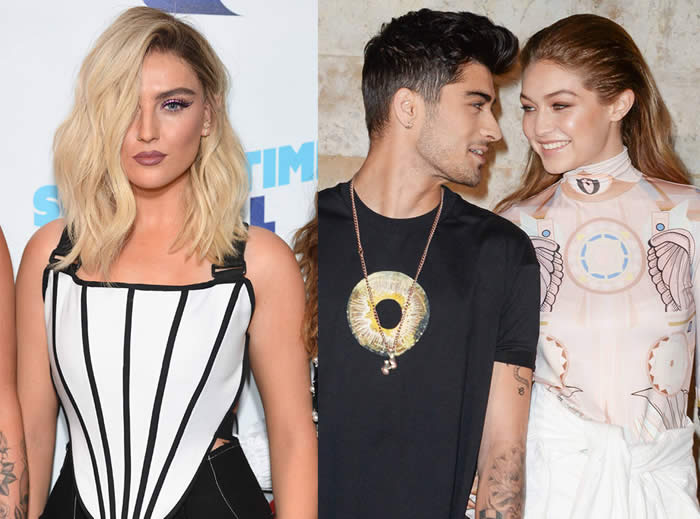 The moment caused Edwards' bandmate Jade Thirlwall to bust up laughing so much so that she missed a couple of her lines during the performance. Of course, fans of both Malik and Edwards came to their respective idols' defense. While fans of Zayn Malik claimed Edwards was being immature, fans of Edwards said she didn't change the lyrics. Rather, they think her voice cracked, causing it to sound like "Hadid." Edwards hasn't commented publicly regarding the situation, so we'll let you draw your own conclusions on that. Meanwhile, Edwards and Zayn Malik met in 2011 during season eight of The X Factor. They sparked up a romance shortly thereafter, confirming their relationship in 2012, and ended up getting engaged less than a year later, in August 2013.