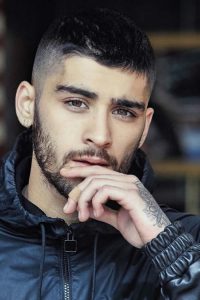 Remember Sam Black? You know, the guy who didn't make it through to the Six Chair Challenge on The X Factor, but proposed to his girlfriend at Bootcamp arena auditions anyway? Yeah, him.
Well, he's now made it through to Judges' Houses after contestant Anthony Russell had to drop out of the competition for 'personal reasons'. "Anthony has been fantastic across the series, a great singer and performer who we are really sad to see go," Louis Walsh said of Anthony's departure, according to Metro.  Clearly seeing potential in the young singer, Louis opted to bring Sam back to take Anthony's spot – which means not only has he bagged a fiancé out of the competition, but he's also landed a space at Judges' Houses. And it's not the first time Sam's fiancé, Emma Smith, has been out with a potential pop sensation.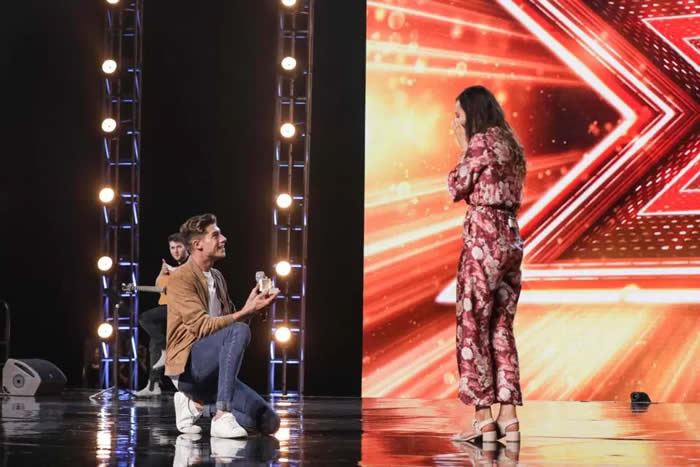 She reportedly used to date Zayn Malik, originally of X Factor and One Direction fame. Emma and Zayn were reportedly in a relationship back in 2010, when Zayn's One Direction career was just taking off. "Zayn and Emma met on the show and had a real romance. But once One Direction became big, it fizzled out," a source told The Mirror.
Family is the most important thing in the world ❤️❤️❤️ I love yous @emlouisesmith
Things are looking more hopeful for Emma and Sam, though, as Sam made his feelings for Emma very clear when he proposed to her in front of the judges on stage at Wembley. After Simon Cowell told him he hadn't made it to the next round, he said: "Can I do something before I go? Because I'm never gonna get this chance…".  Simon then said: "You can do whatever you want…" Sam then motioned to his girlfriend, and said: "Hey babe, come here", at which point he got the ring out and said "Do I get a yes from you?"