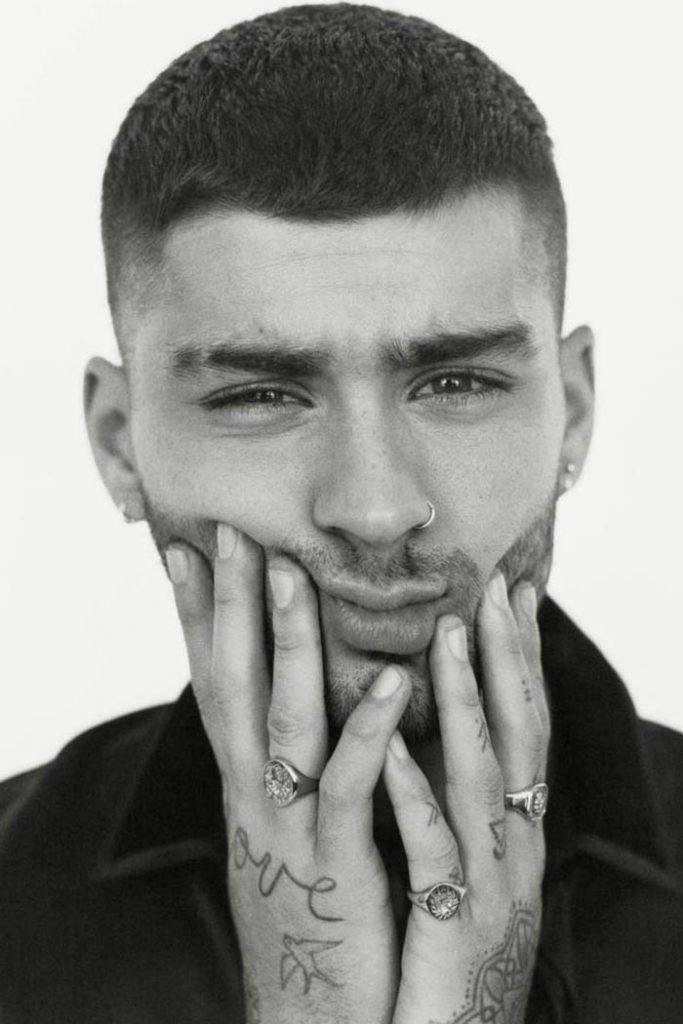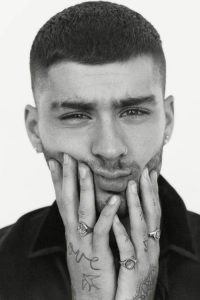 The reputation of the Muslim-raised British-Pakistani working-class boy from West Yorkshire precedes him.He shot to fame as a member of X Factor success story One Direction, fled the band in March 2015 – at the peak of their tween-fuelled fame – and forged his own path as a solo artist. He moved to the US, scored a campaign deal for Versace's diffusion line Versus and fell in love with Gigi Hadid. Billions of streams and millions of social followers racked up.
How did he cope with such a stratospheric career trajectory? "We went from theatres, to arenas, to stadiums - there was never any sort of bridge between. Just boom, boom, boom," the now 25-year-old tells Vogue features director Giles Hattersley of One Direction's demanding schedule. "I guess that kind of progression to any mind – but especially when you're 17, 18 - it kind of affects you a little bit. People take it different ways – especially when there are five different personalities. The relationships had broken apart."
Indeed, Zayn Malik says he came away from his five years in One Direction without having made a single friend. "Yeah," he says. "I have always been a bit like that, though – always a bit of an island. I don't like to confer with too many people." Does he see any of the band still? "Nah. I ain't spoke to any of them for a long time, to be honest with you. That's just the way it is. There's things that happen and things that were said after I left... Snide things. Small things that I would never have expected."
The love lost between his fellow bandmates – Zayn and Harry Styles had as little to do with one another as possible during their time in the band – might be minimal, but he's content living in semi-isolation in SoHo with Hadid. "Everything is great," he says of their relationship, which weathered a brief, but very public, split and reconciliation earlier this year. "She's super-organised and I'm really not. It helps that she can get things together for me a little bit. I lean on her a lot."