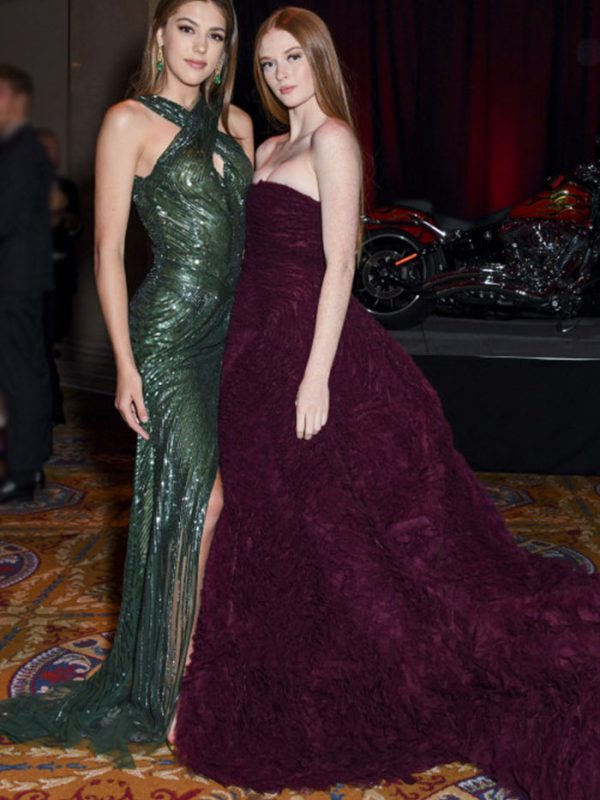 The evening honored Lee Daniels and Stefano Tonchi.
Last night's benefit outshone previous years with Golden Globes winner Taraji P. Henson hosting the evening, which included a seated dinner, a luxury auction and a special performance by Halsey. 
As the dress code called for black tie, stars made sure to put their most stylish foot forward on the red carpet in an array of lustworthy gowns. Sienna Miller dazzled in a gold pleated gown from Dior's latest couture collection.
"People are starting to not be really aware of what AIDS did," said Coco Rocha, clad in blue and making her way into Cipriani Wall Street for the amfAR gala on Wednesday night. "What it has done, and what it can still do. They kind of think of it as some sort of disease that was from the past. But it's not true," she continued. "Until there is a cure and everyone's cured, we still need to be talking about it."
That refrain was echoed often throughout the night, which honored Lee Daniels and W editor in chief Stefano Tonchi and paid tribute to amfAR founding chairman Dr. Mathilde Krim, who passed away on Jan. 15.
"When Dr. Krim founded amfAR more than three decades ago… there was palpable hysteria and pervasive paralysis and in response to this deadly virus that was growing rapidly. AIDS was on everyone's minds, but on few people's lips," said Kenneth Cole, who closed his opening speech by announcing that he was stepping down as board chairman following months of controversy over a 2015 fund-raising deal with Harvey Weinstein.