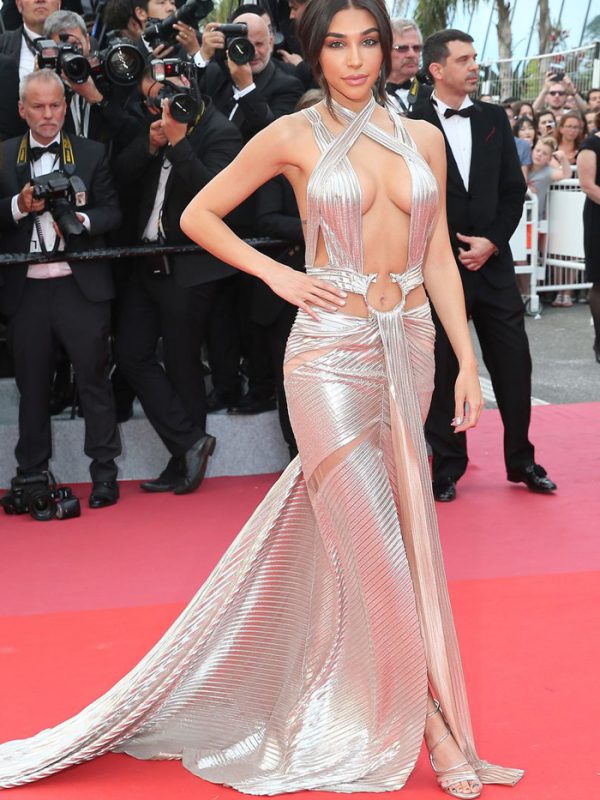 The 71st Cannes Film Festival has begun at Palais des Festivals. Here, see the best red carpet looks.
In terms of fashion credits, Planet Earth got one of the biggest nods at the opening ceremony for the 71st edition of the Cannes International Film Festival on Tuesday, with the night's two main leading ladies Penélope Cruz and Cate Blanchett promoting conscious consumerism on the red carpet.
Cruz, who stars opposite her husband Javier Bardem in Asghar Farhadi's "Everybody Knows," the in competition film screened Tuesday night, donned an exquisite black lace and tulle trim vintage Chanel couture gown accessorized with a ring and matching pair of earrings designed in collaboration with Atelier Swarovski for a new conscious luxury-oriented fine jewelry collection. It's made from Fair Trade gold and Swarovski-created diamonds and rubies.
"Our joyous task as a jury," said Blanchett in her speech, "is to open our hearts and minds, to check our agendas and preconceptions, to leave our expectations at the door and be alive to the stories that we're going to be told across the festival."
Both actresses also opted to wear black, a possible nod to the Time's Up and meToo movements that continue to gain momentum in the industry.
Asked what she thought about the selfie ban imposed by the festival's organizers, Georgia May Jagger, who hit the red carpet fresh from doing a photo shoot for Twinset with Suki Waterhouse, "Who'd do a selfie on the red carpet? I don't think I'd even find time to."
Others were less amused. "Aw, I hate that. I love a good selfie," sighed model Romee Strijd as a moody looking Isabelle Adjani floated by in a flower-embroidered Dior gown that looked antique. She was soon upstaged by Chinese pop star and actress Chris Lee, whose Gucci gown had a huge sequin-embroidered heart at the back framed by dramatic black ruffles.
Preparing to hit the red carpet, aspiring actress Annabelle Belmondo was feeling emotional, with her grandfather Jean-Paul Belmondo captured in this year's festival poster, based on a scene from Jean-Luc Godard's 1965 classic "Pierrot le Fou."
"It's so cool because he's not here, but I feel like he's here. The picture is beautiful and it brings back so many memories of watching his films," she said. (Belmondo's costar in the film  and poster Anna Karina was in attendance.)
With Cannes 2018 in for a rainy week, the night's subtly stormy undertones fit with what could play out to be a more pared-down, zero-tolerance edition of the festival as the shock waves of the Harvey Weinstein scandal continue to reverberate. The focus more than ever is on film over fluff and festivities, with some major parties missing from the event's circuit. They include the Annual Filmmakers Dinner hosted by Charles Finch and Vanity Fair's bash, which tended to be one of the most star-studded turnouts.