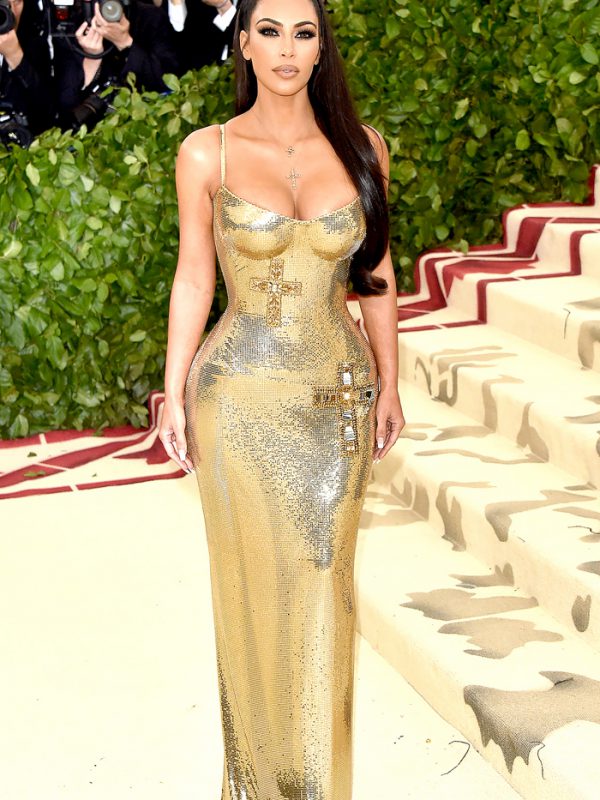 The first Monday in May annually brings together the great and the good from the realms of fashion, music and film for the Met Gala. See all of the outfits straight from the red carpet, below.
Donatella Versace was one of the many believers out Monday night at the Met Gala, as saints and sinners flocked to the annual fashion extravaganza for this year's Costume Institute exhibition, "Heavenly Bodies: Fashion and the Catholic Imagination."
"I do, I'm Catholic absolutely," Rosie Huntington-Whiteley, in Ralph Lauren, said of her belief in God.
Not everyone is as sure. "I don't believe in one specific god, no," Zac Posen said. "I think belief is very important and powerful, and I respect religion a lot and I think it takes time for people who aren't immediately following to find what they believe in."
Still others veered further from the church.
"I'm a pagan," Frances McDormand told the press line, from underneath a Valentino butterfly headpiece.
The look's designer, Pierpaolo Piccioli, touted his Italian roots as inspiration for the night's design process.
"I think this is something that really belongs to my culture and idea of beauty, and these women today for me represent the idea of beauty and of diversity," he said.
Nicki Minaj required the assistance of two designers Fernando Garcia and Laura Kim and a publicist to maneuver her long Oscar de la Renta train. The gauzy gown was matched with a netted headpiece that, all in all, she said took her five hours to get into.
"This is my date," said Jaden Smith, motioning to the accessory in his hand: a framed "Icon" vinyl record. Upon reaching the top of the stairs, he quickly gave up the record to bow down to Virgil Abloh, who was chatting with his date, Kendall Jenner.
The red carpet was not short on drama. A little over an hour in, rapper 2 Chainz fell to bended knee at the bottom of the museum's steps, to propose again to his wife of five years, Kesha Ward.
It was a date night as well for cohost Amal and husband George Clooney. When asked how the children were doing, George motioned to Amal's flowing Richard Quinn ball skirt and said "they're under the dress."
"Well, he's a priest and I'm a nun," said Catherine Martin, standing with husband Baz Luhrmann, of their inspirations.
Belief aside, for most the night was about one thing: as Tracee Ellis Ross called out on the carpet, "Fashion, fashion, fashion."