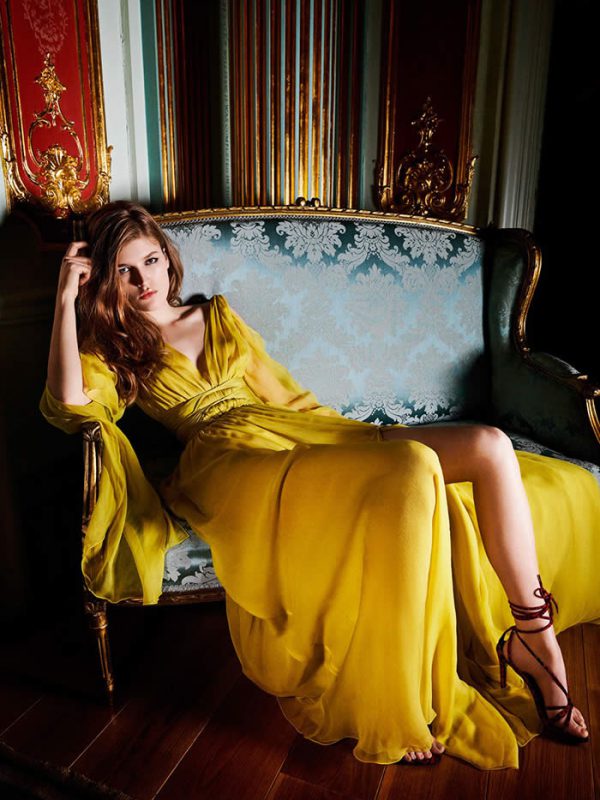 For the second chapter of his Dundas project, the designer created a seasonless, relaxed and playful wardrobe for glamorous, hip globetrotters.
"Happy clothes for happy times." That's how Peter Dundas described his "Dundas 2" collection, the second effort under his new namesake label, developed in partnership with his boyfriend Evangelo Bousis.
Unveiled during the pre-fall season, the collection is actually a seasonless wardrobe specifically designed to meet the glamorous and nomadic lifestyle of the crew of beautiful and fun "Peter's Girls," including Bianca Brandolini, Georgia May Jagger, Giovanna Battaglia and Poppy Delevingne. "They actually tried some of the clothes while they were still being made and they gave me smart suggestions," said the designer, who highlighted that most of the pieces are easy to pack and they can be worn for a wide range of occasions.
The lineup, which Dundas developed to be more affordable than the Dundas 1 collection presented during the latest Paris Haute Couture fashion week, was a celebration of the designer's signature aesthetic.