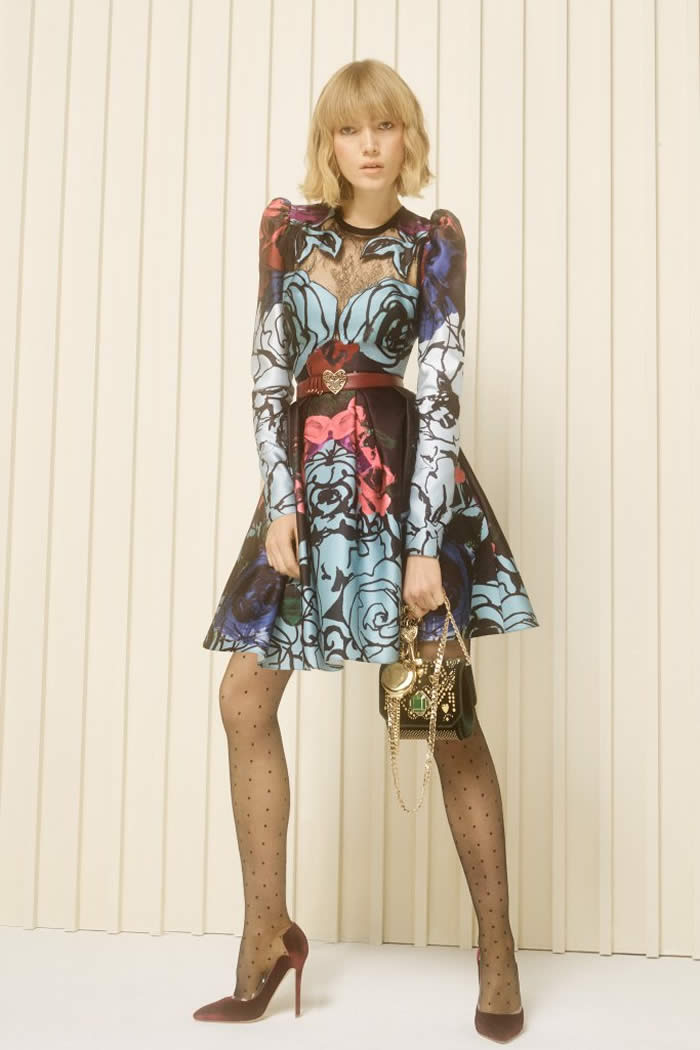 Elie Saab Pre Fall Collection 2017
Queen of Hearts as in the fictional monarch from "Alice's Adventures in Wonderland"meets Eighties excess? So declared the press notes for Elie Saab's latest pre-fall lineup, which demonstrated the label's continued emphasis on daywear and cocktail looks. The references came through, thankfully, with subtlety: Heart motifs were worked into a few pieces in the collection via sweetheart necklines and golden heart charms, the latter adding texture to a Victorian-style sheer lace blouse. Exaggerated power shoulders nodded to the decade on a few of the collection's embellished jackets and dresses; ditto: a black leather miniskirt decorated with heart-shaped velvet embroidery. Saab's take on street included an oversize velvet hoodie decorated with crystal embroidery and a nylon parka accented with lush fox fur.
This being Elie Saab, there were plenty of glamorous evening gowns on tap. One highlight was a transparent lace high-neck number covered in 3-D floral leather appliqués Victorian prim but not all the way proper. For party girls, Saab's decadent, festive dresses covered in allover confetti beads and sequins should fit the bill.