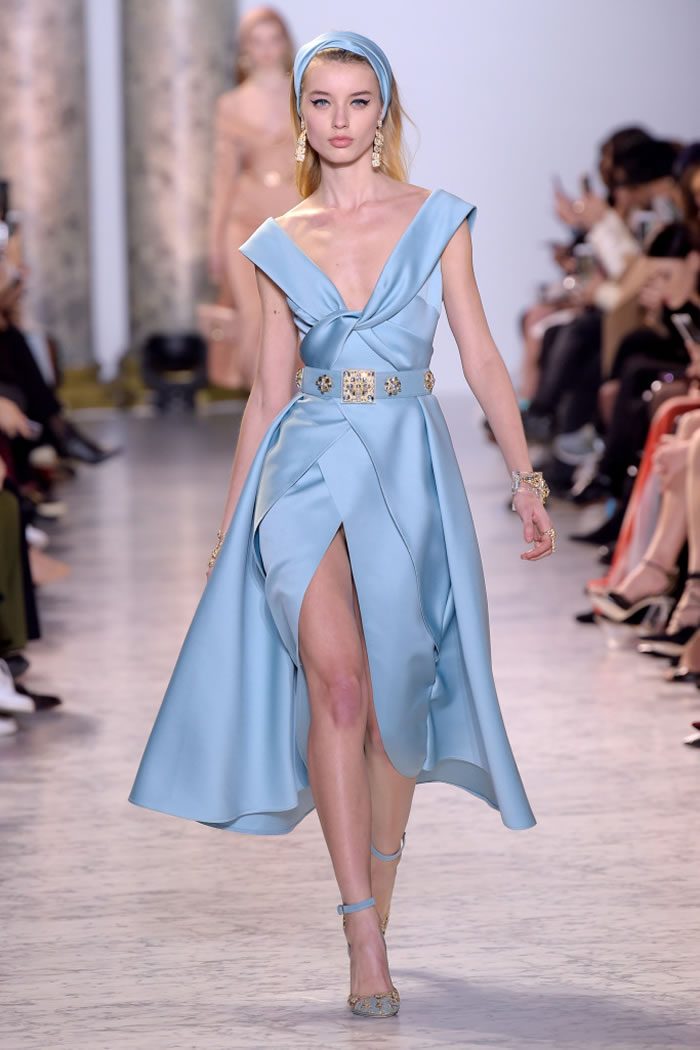 Elie Saab Spring Collection 2017
Distracting from the subzero temperatures outside, Elie Saab conjured the bygone glamour of the golden age of Egyptian cinema, with the designer citing actress Faten Hamama in a party scene from film "I Don't Sleep," starring opposite Omar Sharif among inspirations.
The more elaborate gowns in his sparkling, red carpet-oriented collection included a sheer tulle gown with hazy pale blue and silver placement embroidery evoking boats on the river Nile and palm trees, with the silvery fronds of one tree peeking over the sweetheart neckline. Other highlights included a long-sleeved gown in tan satin peppered with deep blue "evil eye" motifs.
Oriental gold embroideries and geometric crystal formations presented as a surprise feature on the back of a cape, say were a nice update on the designer's signature embellishments. Mini crystal tassels and draped chains of gold beads on the bibs of dresses added movement.