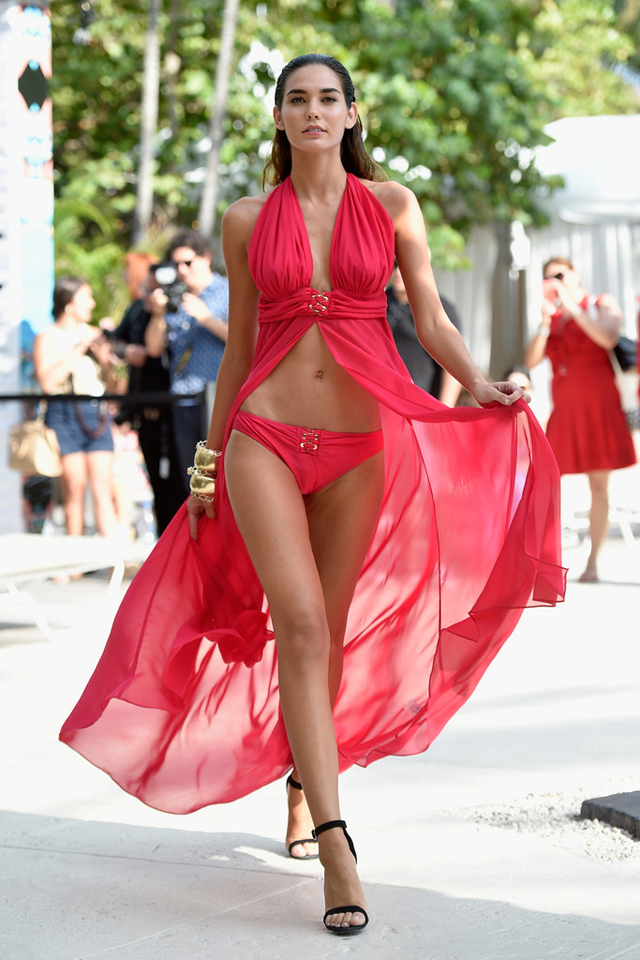 Karen Gasner the main designer of Gottex displayed her collection at the Miami Fashion week sponsored by Mercedes Benz seeking inspiration from the red sea.
Gottex, a renowned and popular brand in creating the most exquisite yet simple designs around the fashion industry for swim wear, displayed its collection with tresemme at the Miami Fashion Week 2015 sponsored by Mercedes Benz. Gottex got its inspiration from the beauty of the red see with big fashy colos in dresses including sarongs and bikinis, blending in with simple designs professionally cut to create beautiful swim suits.
The dresses were lit with glamour in each of the piece and displayed simple designs with very deep and intricate detailing. The Designer of the brand Karen Gasner kept the beachy theme alive by indorsing patterns of sea shells and bottoms symbolizing the ecology of the sea shore using the very typical turquoise colors with blues and teals.
The show by gottex was explicitly well as the models came in with contemporary designs and flares that were utterly hot and sexy especially a complete hot red dress that opened up to give flares made of the finest quality material all to attract the eyes of the fashion press and audience.