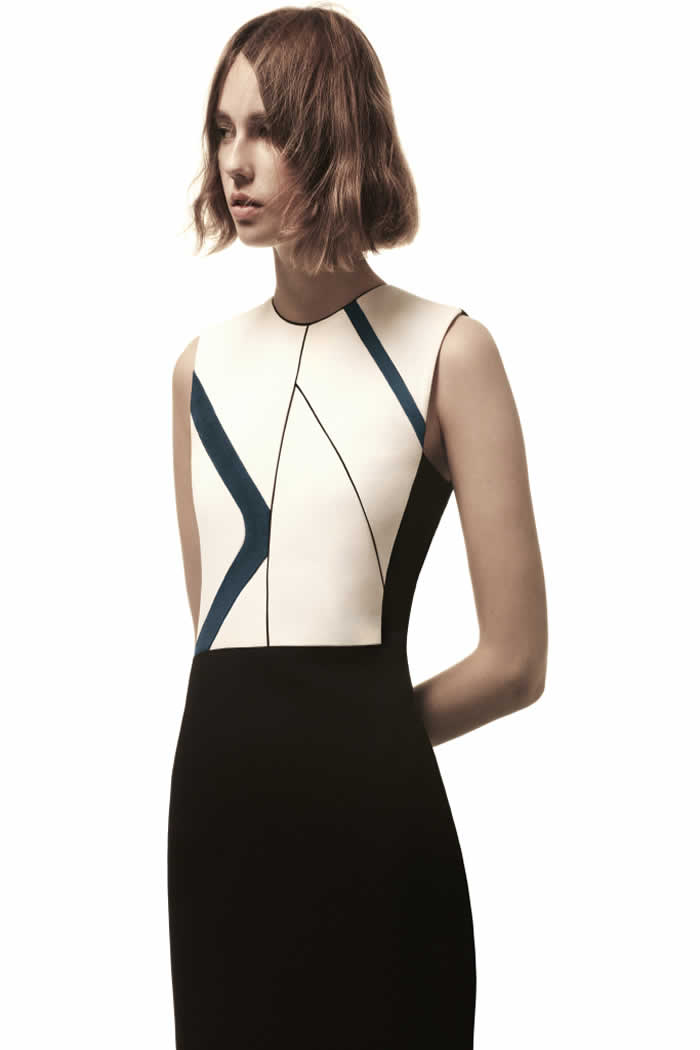 Inspired by the costumes he designed for the New York City Ballet, Rodriguez's collection was about subtlety and grace.
Narciso Rodriguez was designing his pre-fall collection around the same time he was working on costumes for the New York City ballet a project he very much enjoyed earlier this year. Many of the construction and palette details he used on the beautifully minimal and gentle costumes danced their way into the pre-fall lineup, including the combination of blush tones against black and the body-conscious fits crafted from collaged and spliced fabrics.
"We call this the ballet dress because it was one of the pieces in the performance that now has a skirt on it," said Rodriguez, holding up a tight nude and black dress with spare corset seaming details that was a leotard on the stage and a sexy dress for retail. A cropped bubble jacket and a cropped knit top that could be worn wrapped or open with long panels in the front were also reminiscent of traditional ballerina gear, and paired well with the collection's high-waisted pants.
Rodriguez focused on graphic themes, angles and shapes "that are fluid and quite sensuous," emphasizing those points in a fantastic look book, shot by Oliver Hadlee Pearch, which captured the graceful strength of an evening top, short in the front, longer in the back, over pants, cutout jumpsuits and a slim gown with a scarf detail.