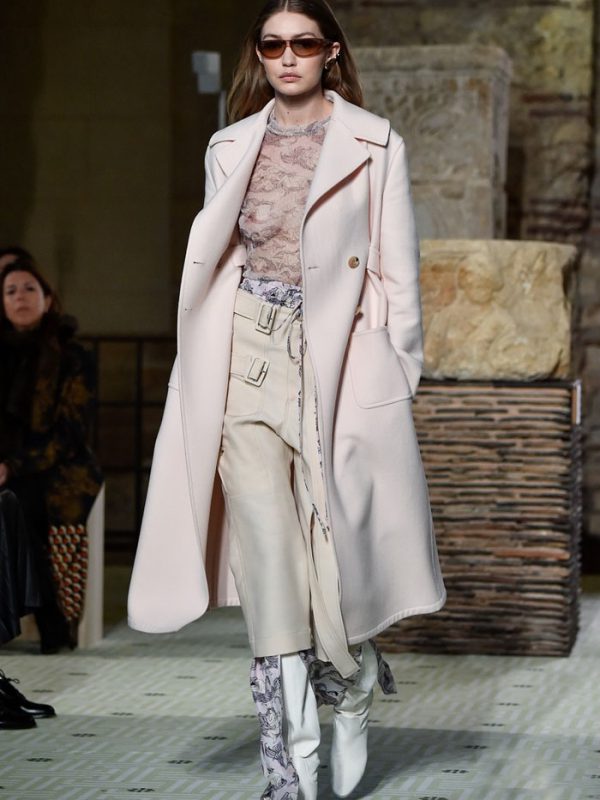 "It's important for Lanvin to get back to directional message," said the house's new designer Bruno Sialelli, who made his debut on Wednesday.
It's a new age at Lanvin — at least Fosun Fashion Group hopes it is. On Wednesday, Bruno Sialelli, most recently head of men's wear at Loewe, presented his debut collection for the embattled house, which has struggled to generate heat since Alber Elbaz was dismissed in October 2015.
Showing at the Musée Cluny, Sialelli offered a solid, directional foundation, borrowing quite a bit from the Loewe playbook of soft tailoring, scarfy layers and craft touches for a more casual, daywear-driven approach to luxury than fans of the brand under Elbaz may be used to.
"We know Lanvin is an eveningwear house where you find beautiful flou and colors," Sialelli said during a preview. "But Jeanne [Lanvin] was also one of the first to do a wide proposition of women's wear, men's wear and sportswear, curtains and furniture….She was what we would call today a lifestyle [designer]," he added, hinting at his ambitions for his new role, which has him designing both men's and women's, as well as launching accessories, starting with the Hook soft bucket bag that came down the runway.