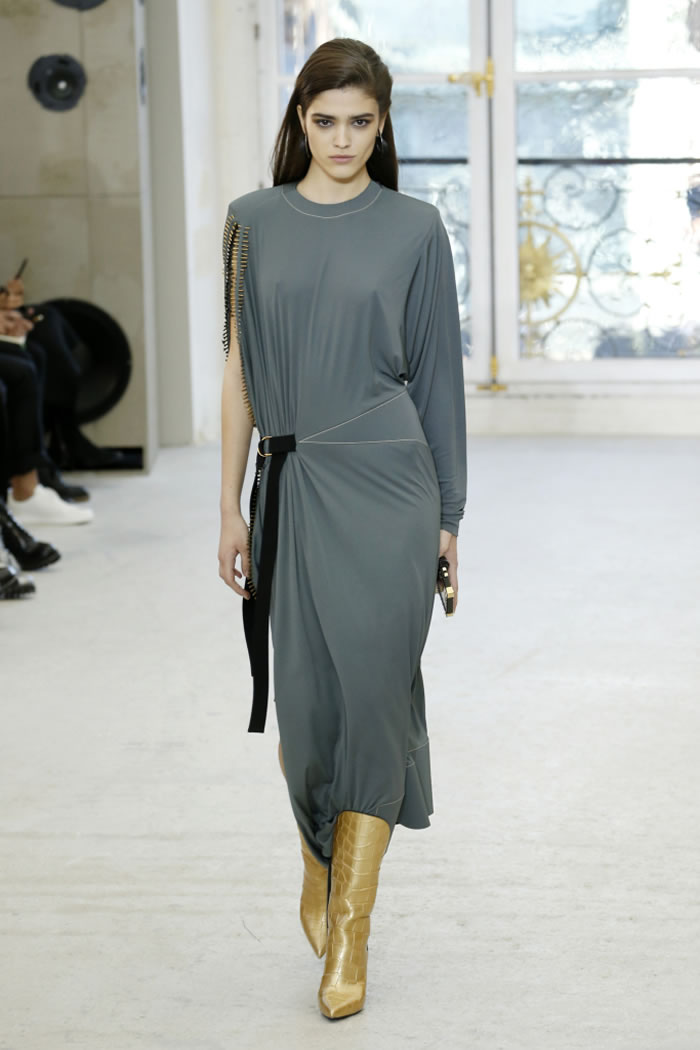 Louis Vuitton Spring Collection 2017
Nicolas Ghesquière faces a daunting task at Louis Vuitton. The house was never a sleeping giant, its codes never dormant. Before Marc Jacobs was brought in to give it a fashion profile, Vuitton's identity as a timeless, travel-centric accessories house of impeccable quality and stature was rock solid. Part of the brand shtick and appeal were about residing above the fray; there was a certain tony disdain for fashion vicissitudes from a house that had stayed not only active but relevant without caving to such folly.
That was a fashion lifetime ago. Now, Vuitton is very much in the fashion fray, with Ghesquière charged with developing for it a distinct fashion identity. That has proven challenging. He started his tenure with a "wardrobe concept." He has maintained that philosophy while adding increasing intensity to the clothes, sometimes working a strong Seventies current, and usually, some degree of the audacious futurism on which he made his name. The latter was the case here, with an Eighties bent in a strong-shouldered silhouette.
Backstage, Ghesquière spoke of capturing a mood of French savoir-faire via a dressed-up concept of style. He was inspired by time spent recently at Place Vendôme in what will become the brand's new store. He showed there, the space still raw and flooded with glorious second-floor light. As illustrative of Parisian chic, Ghesquière drew from the women of the 1984 film "Rive Droite, Rive Gauche," the music of which opened the show. "It's a great movie about corporation and lawyers," he said. "The women are so strong, so sophisticated. I was really curious to try to explore that."