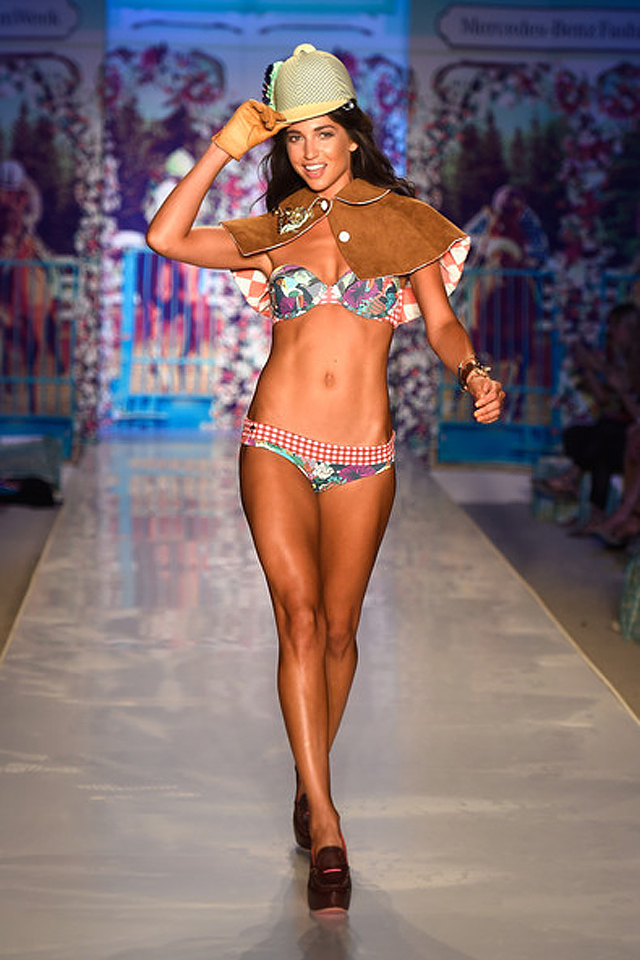 A fascinating team of designers, and pattern developers make the amazing brand of Maaji which blends together innovation and creativity to create amazing little art pieces.
Miami Fashion Week 2015 starred the renowned Columbian brand Maaji with its amazing swim wear collection filled with creative and innovative designs. Maaji debuted their collection last year at the MBFW leaving the audience in complete awe of their unique cuts and bikini styles, this year Maaji started off again with a colorful collection of swimwear all with bright summery looks perfect for any beach vacation for those fashion freaks.
Maaji uses a mixture of textures, cutting edge silhouettes and funky colors to create gorgeous pieces in swimwear. This year's collection included beautiful floral patterns on bikinis with interesting and cute cuts that complimented the summer aura.
Some were lined with frills and broad shoulder straps and others were hot spaghetti strapped two pieces that looked amazing with the long haired, slender bodied models walking gracefully on the fashion ramp of Miami Fashion Week which was sponsored by Mercedes Benz.
The master minds behind the brand, Manuela and Amalia Sierra always strive for innovation, texture, design and special attention to details which makes the brand what it really is in the swimwear industry.