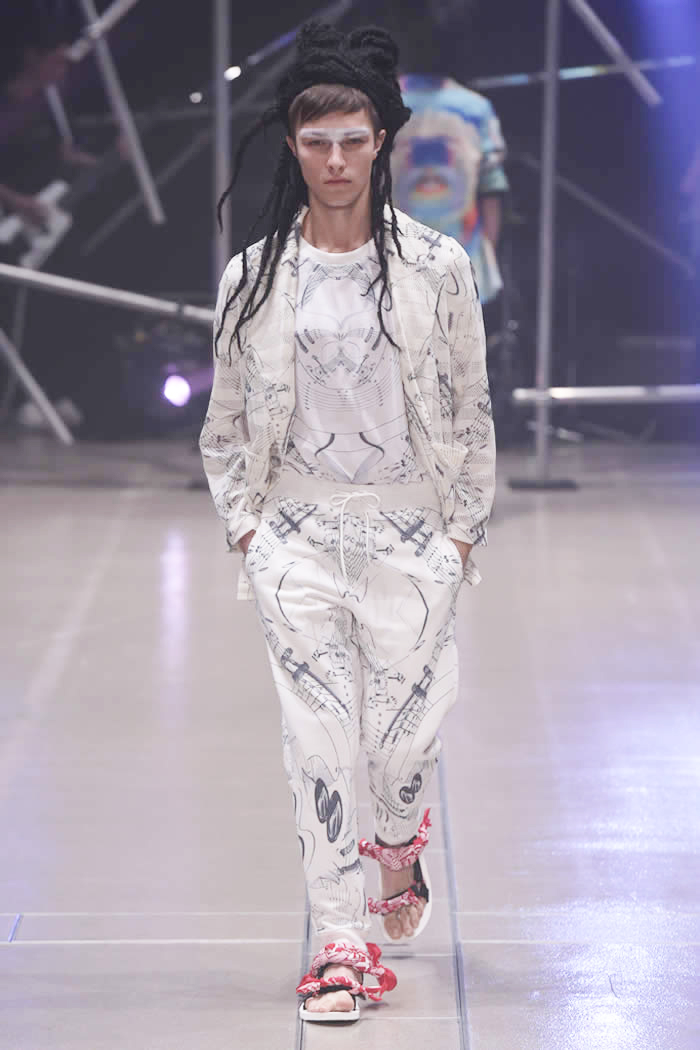 Plastictokyo Mercedes-Benz fashion week Tokyo Spring/Summer 2016 Collection
For his Tokyo Fashion Week debut, Keisuke Imazaki produced a cohesive Plastictokyo collection full of loud colors, psychedelic prints and loose streetwear looks with attitude. Headpieces were a common accessory, in the form of bandanas knotted together into a mask cum hat, veils of safety pins, and lopsided dreadlock wigs worn back on the head so the models' own hair stuck out in front.
A long blazer for men and wide, ankle-length pants for women were crafted from mesh and printed in a burst of rainbow colors to a sporty effect. Nineties-inspired striped ponchos were reimagined in a high-tech Windbreaker fabric, and a series of jackets and vests with large pockets cleverly eliminated the need for a backpack. Accompanying the presentation, a five-piece band played upbeat, jazzy tunes from behind a crisscross of metal pipes a nice touch considering the minimal staging that goes into most Tokyo shows.