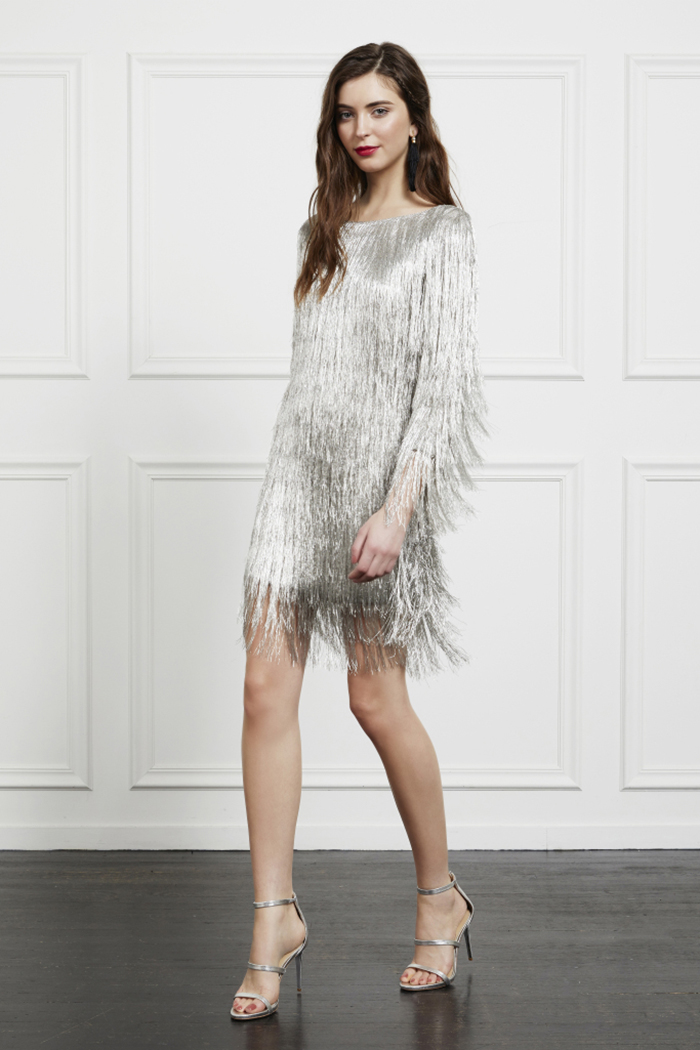 Rachel Zoe Pre Fall Collection 2017
In her collection notes, Rachel Zoe referred to "Rustic Bohemian Glamour" as her main source of inspiration, which resulted in handkerchief-hemmed halter dresses and blouses paired with tuxedo pants and suede jackets, for example. But it was the eveningwear that commanded a second look.
Rachel Zoe loves a jumpsuit and has had success making and selling them, so for pre-fall a black halter crepe with pearl details stood out.