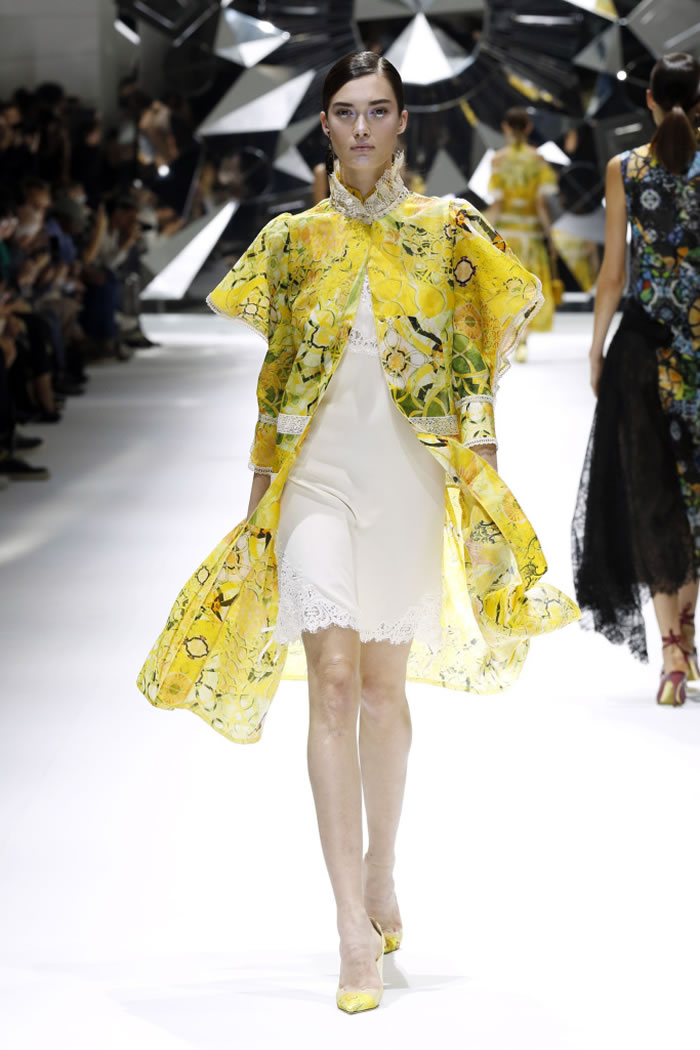 Shiatzy Chen Spring Collection 2017
The established Taiwanese label has been vocal about its ambitions to conquer the West, both with regards to catering to Chinese shoppers who travel abroad and to netting new clients. As such, the brand, which bases its approach on combining traditional Chinese handicraft with Western influences, continues to tilt more towards Parisian.
On-trend white Windbreakers in crinkly technical materials were layered over lingerie-inspired slips, the sleeves of the jackets pushed up to accentuate the Parisian attitude. But silver leather fringing worked into some of the lace pieces felt incongruous.
Wang Chen Tsai-Hsia looked to the colors and patterns of stained-glass windows for the line's exclusive prints, delivered to varying results, with the colors at times unpalatable and some of the prints clunky.