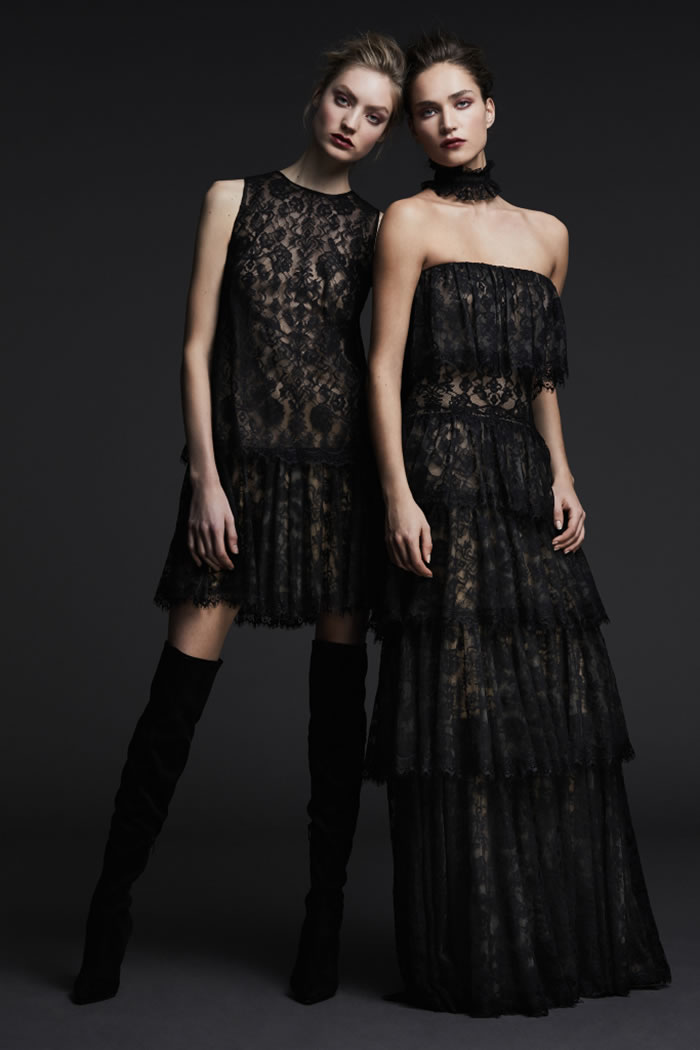 Tadashi Shoji Pre Fall Collection 2017
As a trained artist, Tadashi Shoji consistently draws inspiration from artwork each season, translating the ideas of specific works into his collections. The vivid hues in his pre-fall lineup centered on a painting of Marthe de Florian by Giovanni Boldini. Not only did Marthe serve as Shoji's muse, filtering his latest lineup of day and evening dresses with Victoriana elements, but the painting itself informed the soft color palette.
A stained-glass motif also provided a punch of bold floral prints and play on color combos. The strongest looks linked to these motifs included a black lace gown with sheer blouson sleeves, and a couple of poppy yellow dresses with an emphasis on the waist without being too corseted. The collection appeared to emphasize Shoji's focus on driving a younger consumer. Flirty baby-doll dresses one in an airy pastel pink, another in a blue floral print with a deep V-neck screamed happy and young. Ruffle details and a bit of sensuality with cut-outs and sheer fabrics hammered that point home.