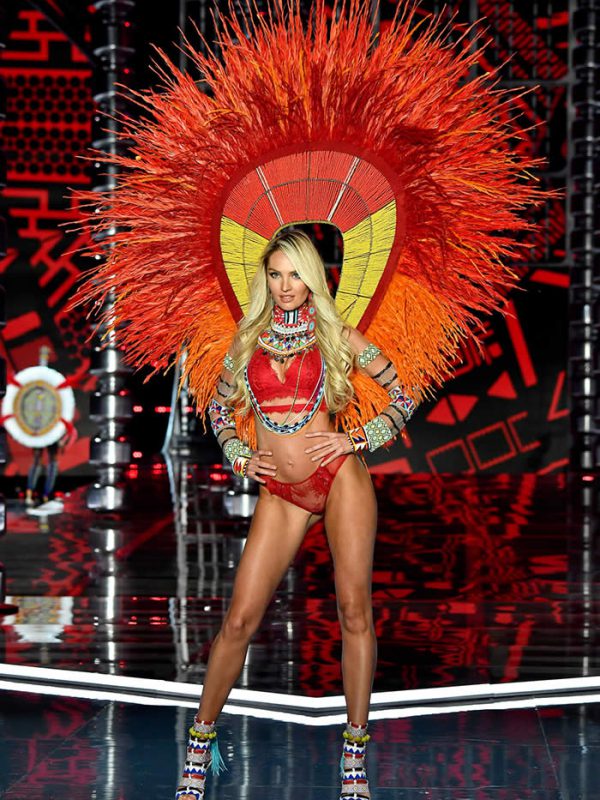 Though the famed event took place last week in Shanghai, it didn't air until tonight. Featuring world-famous supermodels like Bella Hadid, Karlie Kloss, Adriana Lima and Alessandra Ambrosio, this year's Victoria's Secret Fashion Show was certainly one to remember.Not only was it a star-studded runway, but this year's show featured the most-ever models to hit the runway.
Candice Swanepoel opened the show in a stunning red-and-black plaid ensemble while Harry Styles performed his new single "Kiwi" in a black and pink look.
Bella Hadid's most notable moment came when she rocked black lingerie with a stunning pair of blue angel wings that channeled the perfectly butterfly emoji.