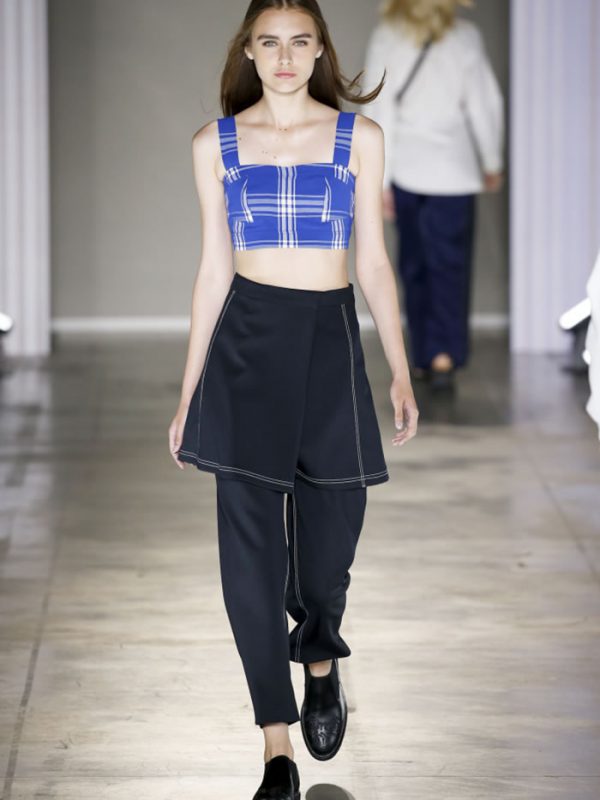 A quote from "Talented Mr. Ripley" inspired the signature pattern of this urban, wearable collection.
The "Talented Mr. Ripley" quote "It's better to be a fake somebody than a real nobody" inspired a pattern splashed on some of the pieces of Wood Wood's urban collection. The graphic appeared on a Fifties inspired boxy shirt, as well as on the side bands running down the legs of a color-blocked nylon tracksuit.
Karl Oskar Olsen and Brian SS Jensen delivered a street-savvy show that was filled with wearable city staples. They included an orange anorak, a leather blouson, washed denim front pocket jackets, and deconstructed tailored suits for a contemporary take on the classic business uniform. While the overall look was clean and simple, a touch of eccentricity came through via the bright child-like floral pattern of a short sleeved shirt with coordinated pants.