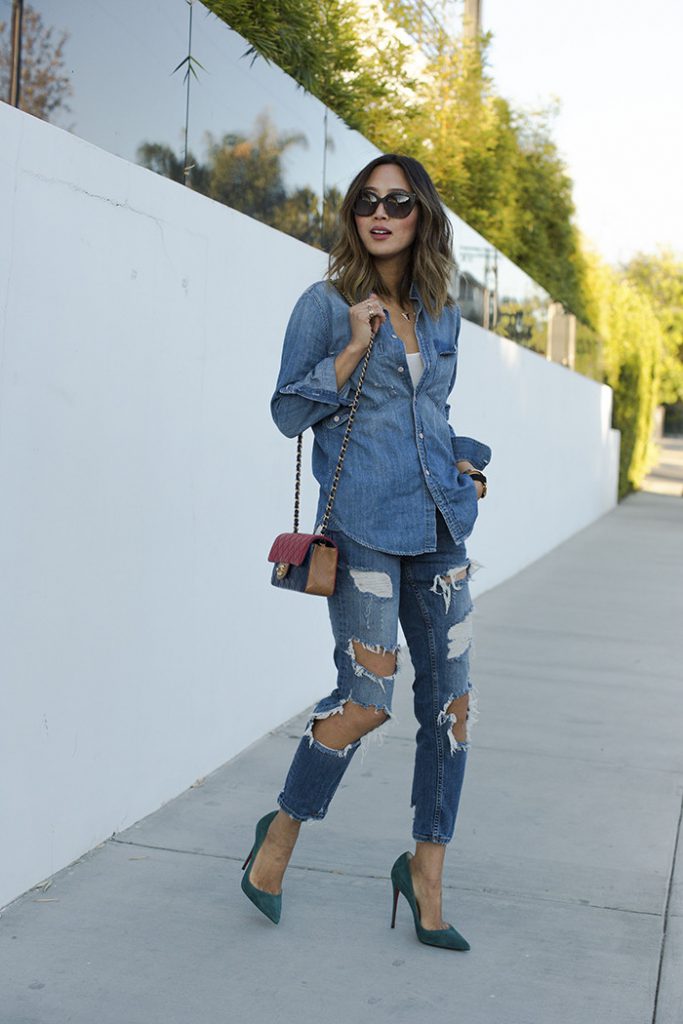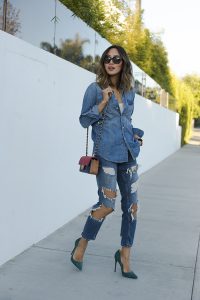 A good pair of jeans will never (ever) go out of style, but that doesn't mean we aren't constantly looking for fresh new ways to wear our favorite pairs. This fall, consider copying one of these super-chic denim-centric outfits.
WITH A TIE-DYE SHIRT AND PUMPS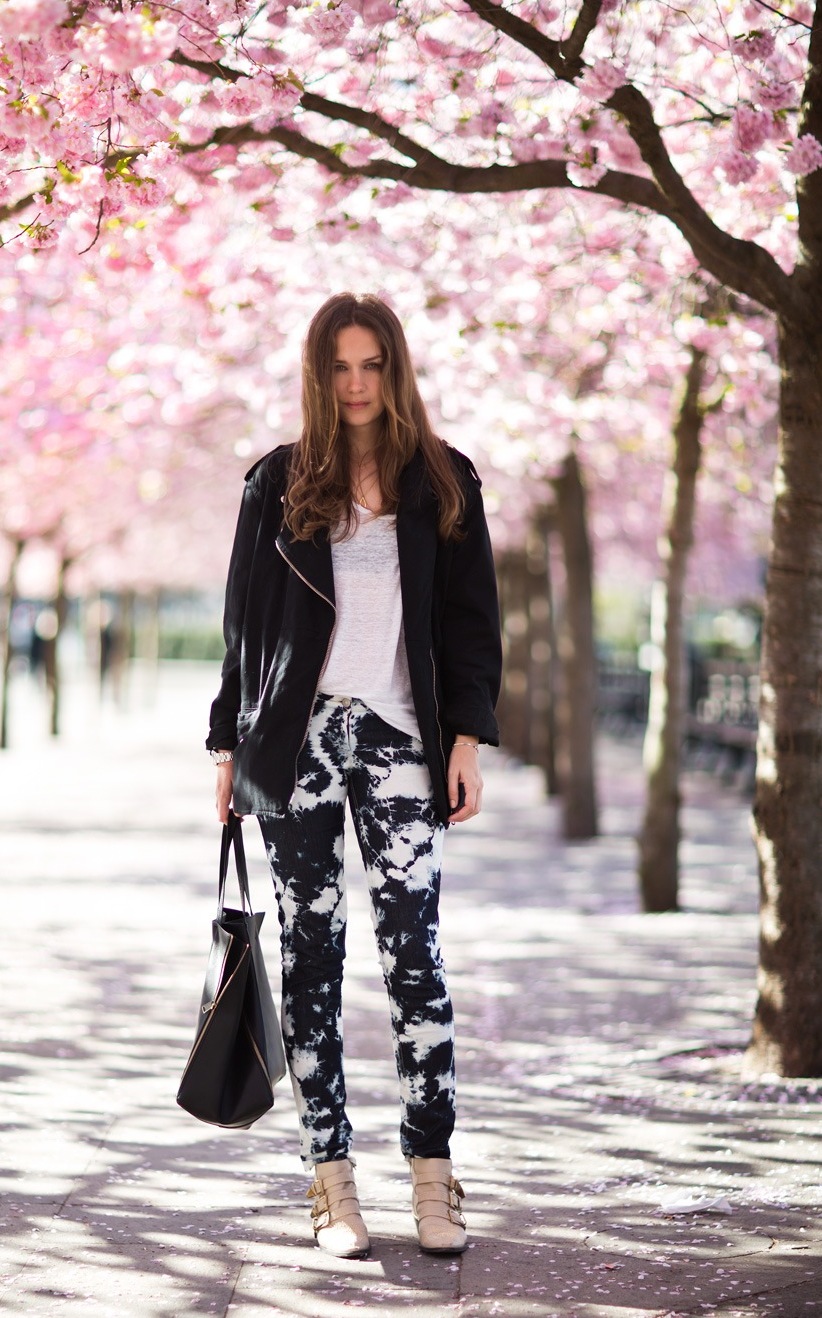 Psychedelic tie-dye has been all over runways and street-style photos lately. To ensure you don't look like you're wearing a hippie Halloween costume, tuck the tee into a pair of high-waist jeans, then finish with a pair of ladylike pumps.
WITH A BUTTON-DOWN AND LEOPARD-PRINT JACKET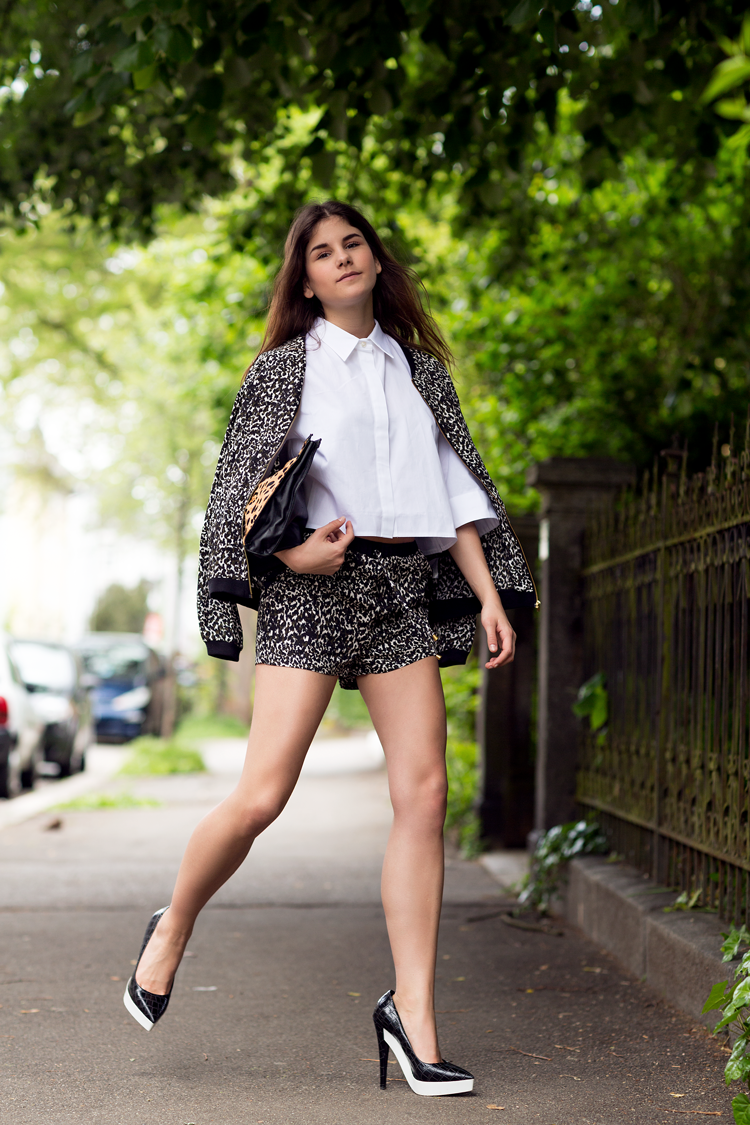 It wouldn't be a fall 2018 fashion story without at least one mention of leopard, the season's most omnipresent print. Keep the rest of your outfit classic and neutral, and the animal-print jacket steals the show.
WITH A FLANNEL AND SNAKESKIN BOOTS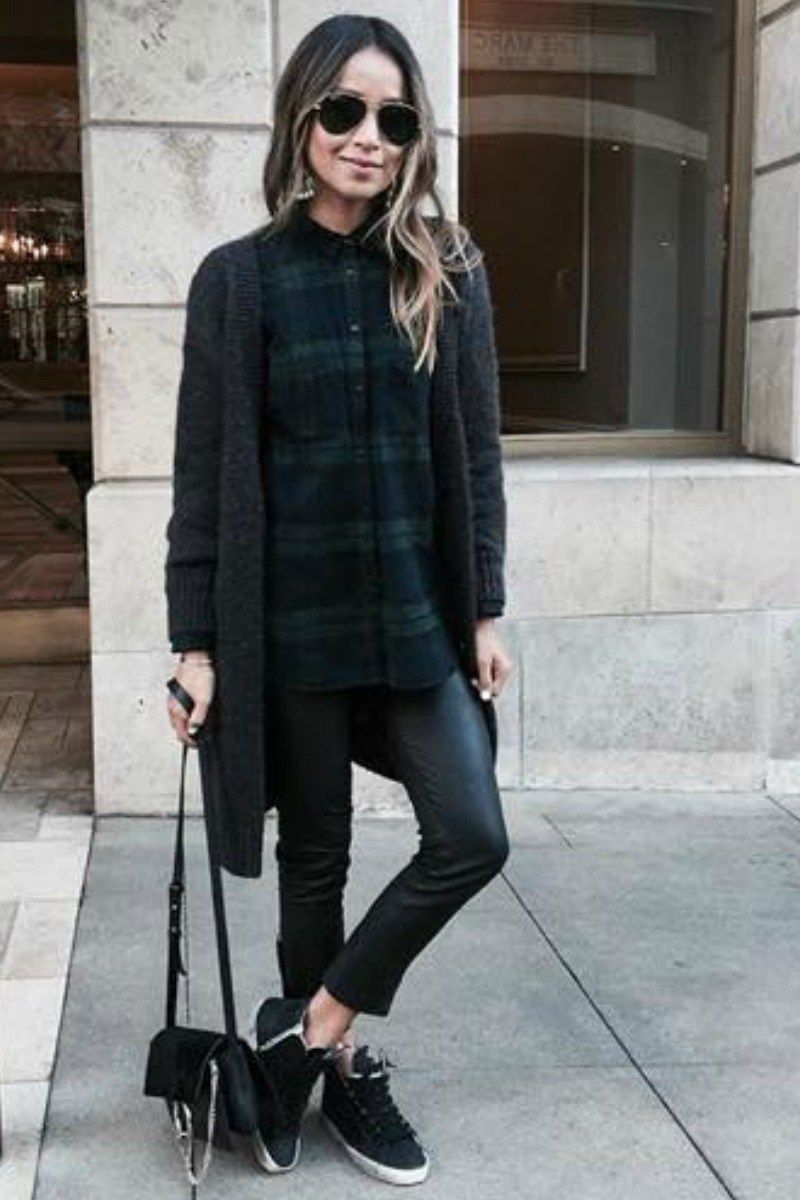 Fall-friendly plaid pairs well with ultra-trendy snakeskin, especially when kept at a reasonable distance by a trusty pair of light-wash jeans.   
WITH A SWEATER AND COWBOY BOOTS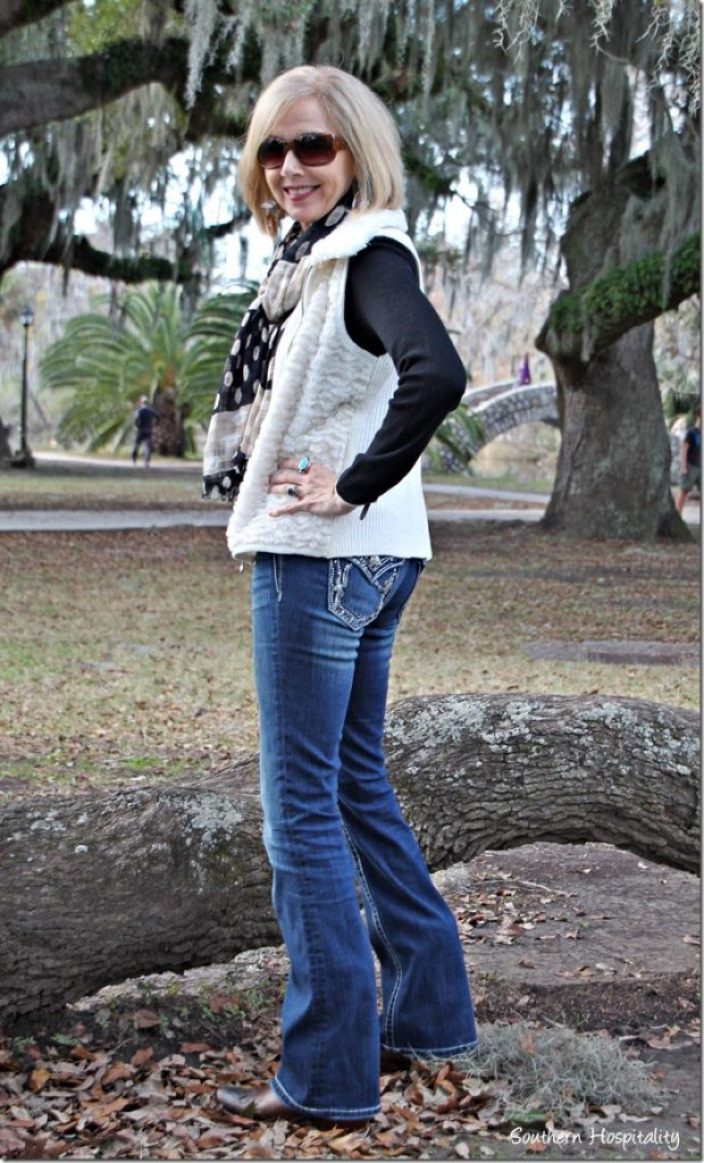 Western vibes are everywhere this fall. You could lean into the cowboy thing and wear your jeans and boots with a chambray top, or you could take a more unexpected route with a cute cropped sweater.
WITH A TRENCH AND NECK SCARF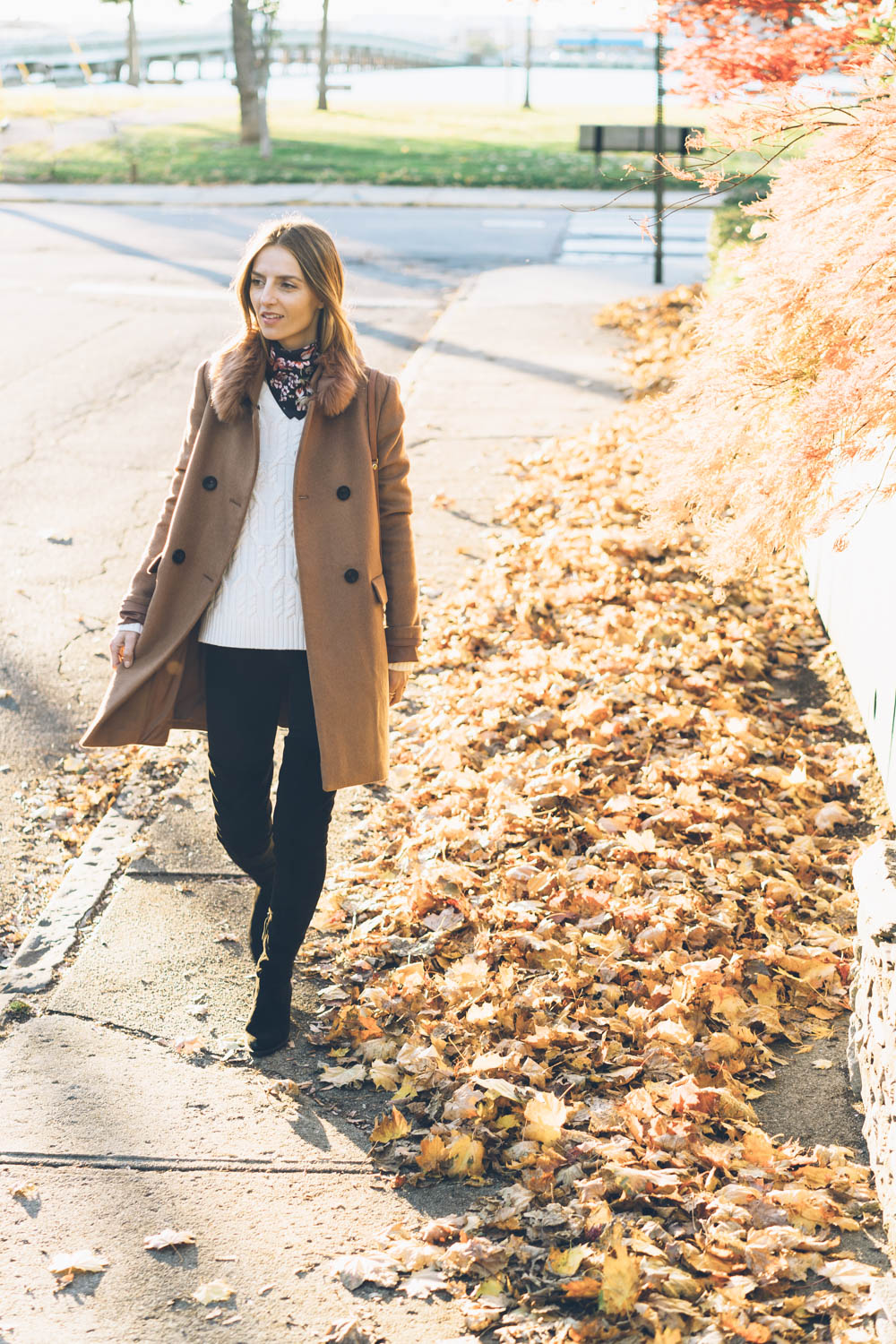 A classic trench will never go out of style, but we're always looking for ways to spice it up. From the distressed jeans and white booties to the pretty silk ascot, this is a modern way to wear a timeless staple.
WITH A SHIMMERY JACKET AND BOLD BOOTIES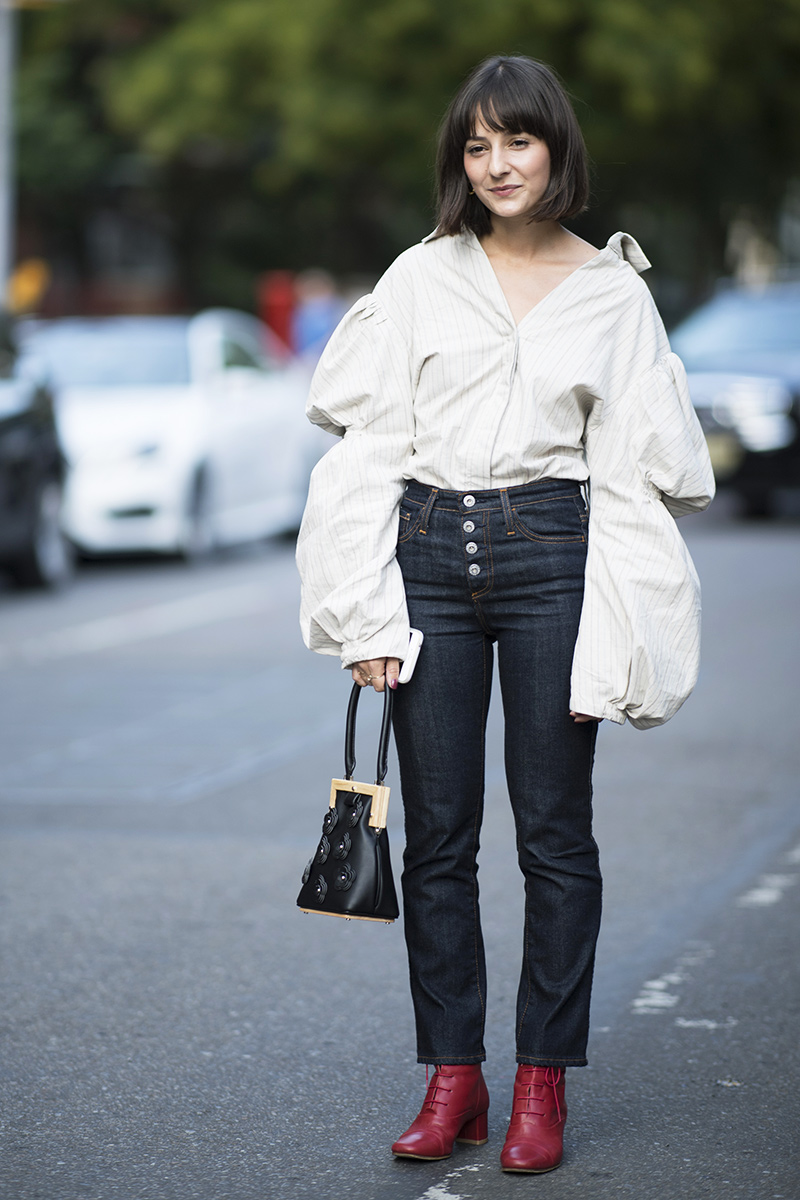 Sometimes more is more. Between the shiny jacket, velvet shoes and fun, furry clutch, there's a lot to look at here, but somehow it all works.  
WITH AN OVERSIZE BLAZER AND WHITE BOOTS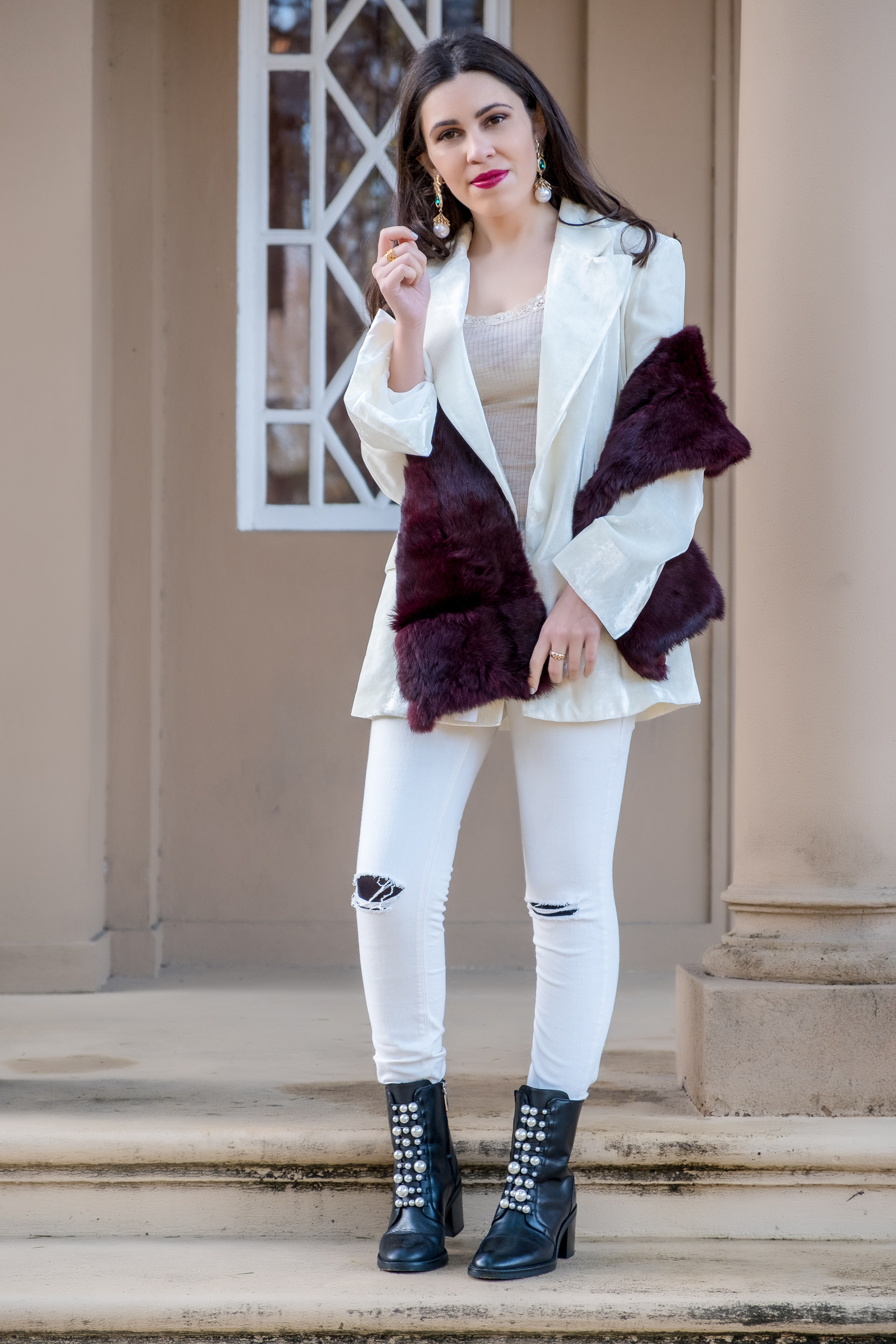 Eighties-inspired blazers are huge this fall—literally. To balance out a loose-fitting jacket, pair it with skinny jeans and tuck those babies into equally trendy slouchy boots.