With the holidays officially under way and the season's special dose of cheer in the air, we knew all you fashion-savvy folks would be eyeing your wardrobes for extra-festive styles. Why? Because this time of year means last-minute holiday parties and photo ops galore, making it extra important to keep your style game strong. That's why we've created this fashion gal's guide to mastering holiday outfits in true #Instababe fashion. Simply select your style, throw on your fave pair of holiday-ready shoes, snag a perfectly paired lipstick to match and party on in an enviable ensemble.
1. Formal Statement Top + Black Skinnies:
Never underestimate the appeal of a glittery statement top paired with chic black tights or skinnies. The versatile basic lets a must-have top POP while still remaining totally approps for the work-party crowd.
2. Flowy Statement Skirt + Slouchy Sweater Top: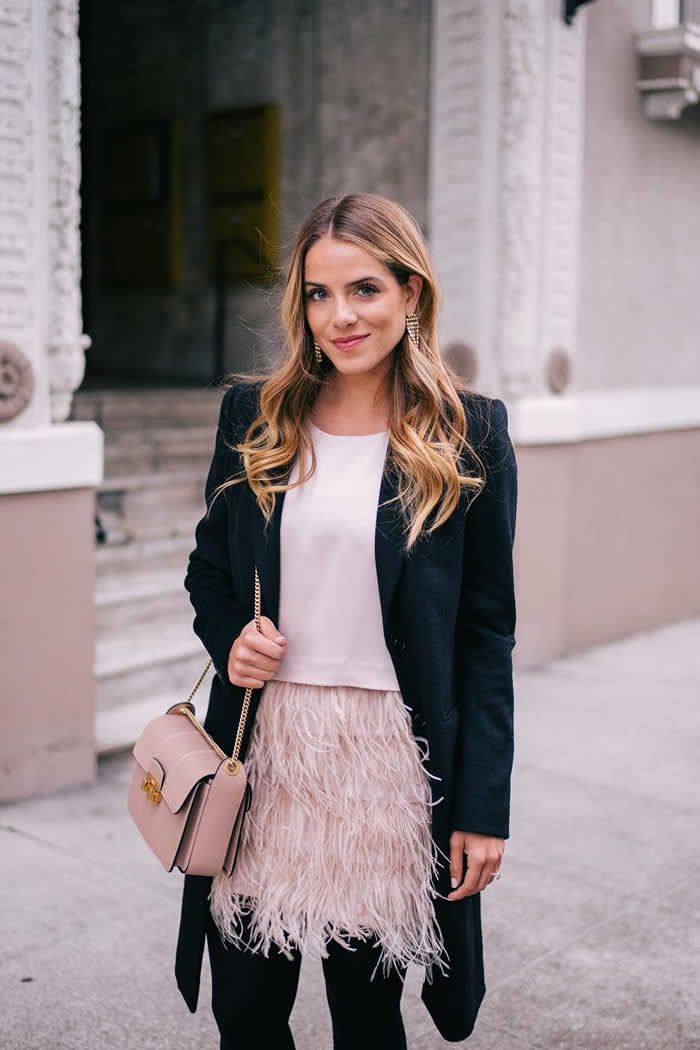 This formal look does not sacrifice warmth for style, which earns it some major winter-chic brownie points. Pair an oversized slouchy turtleneck sweater with a long, layered skirt for one of our favorite looks for party season. Be sure to belt or tuck the sweater at the waist to keep the outfit from looking boxy and throw on your cutest pair of high-octane pumps to complete the look.
3. Off-the-Shoulder Plaid Top + Dark Denim:
Plaid always brings us serious holiday vibes, and it couples well with the OTS silo beautifully. Give your daytime casual look some holiday flair with a trendy top like this in a winter-friendly print.
4. Statement Outerwear + Nubby Gloves:
This adorable and winter-ready red plaid coat just made all of our statement outerwear dreams come true. Throw it on over absolutely anything, from your lazy Sunday look to your formal party wear, then cozy up in the winter-friendly print. Oh, and don't forget to throw on some knits to keep extra warm if you'll be venturing outdoors.
5. Check Coat + Silk Scarf + OTK Boots: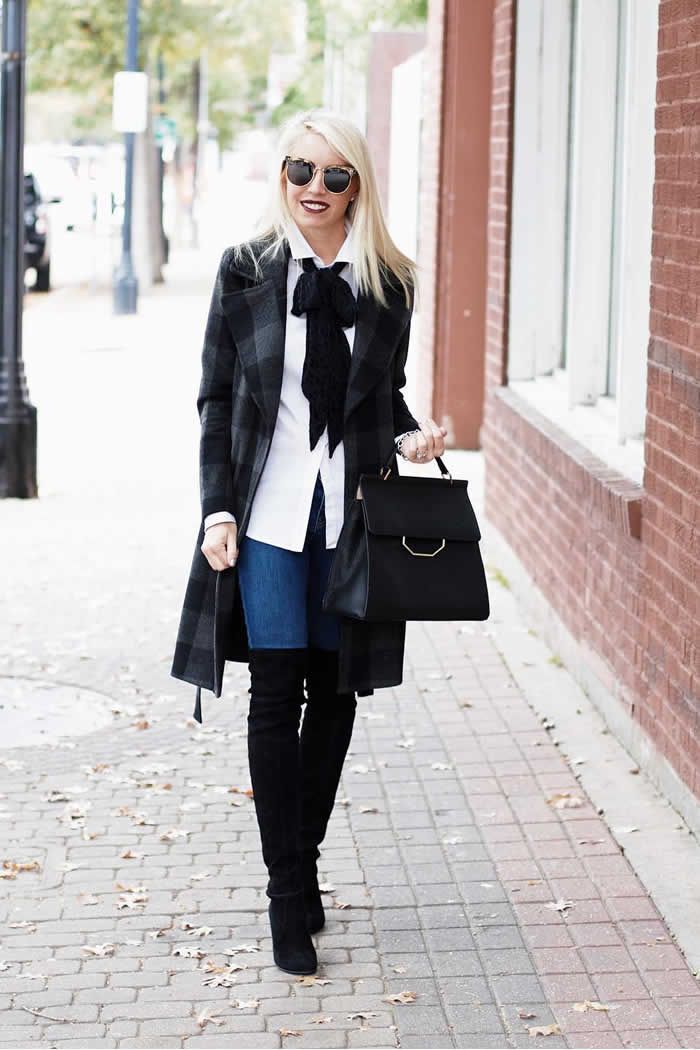 Daytime dressing has never looked as haute as it does in this check winter coat. This #Instababe stuns in a blouse accessorized with a silk scarf-turned-necktie and the most gorg OTK boots we've seen in a minute. She legitimately just perfected all our wintertime day-to-night transition goals.
6. All-Black Outfit + Camel Coat:
There's nothing we want more for Xmas than the perfect camel coat to throw on over a chic AF all-black outfit. Whether you opt for a turtleneck, tights or any form of black clothes in between, the black-and-camel combo wins.
7. Layers + Layers + Layers: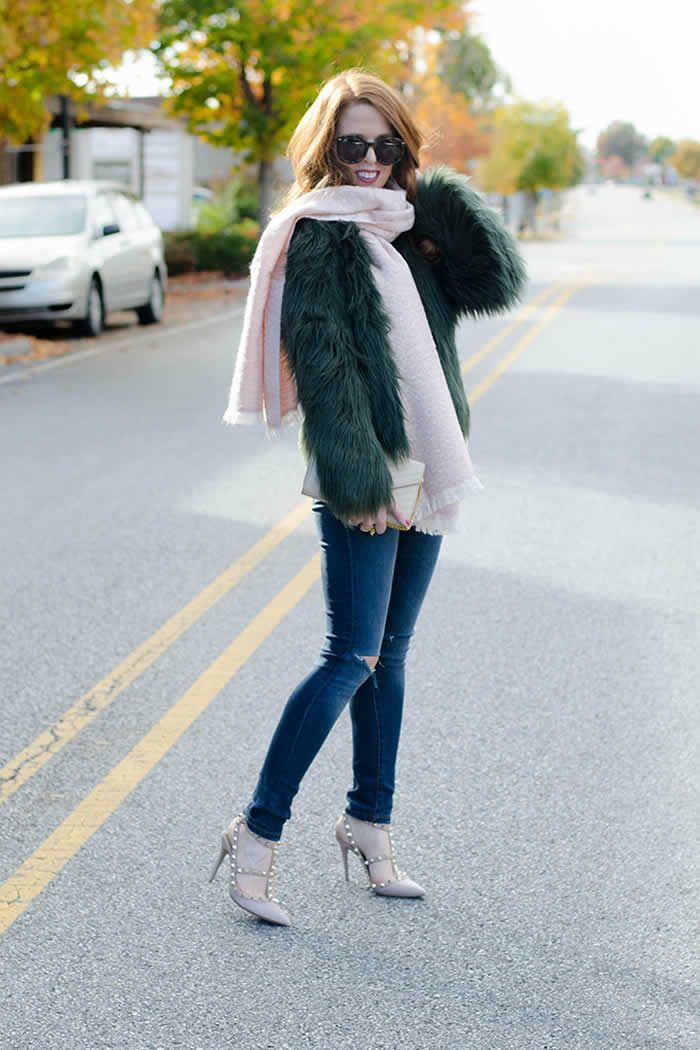 Obvi the key to any #Instababe's wintry style comes down to her ability to layer. Here we have a red plaid blouse, a glittery blazer and an overcoat in a festive shade of green. There's no doubt about it — she's looking fly in every layer. And for the record, you can never go wrong with black OTK boots.