In fact, not sweating to death on your commute while not freezing to death at your desk while also not ruffling HR's feathers should actually be an Olympic sport. To navigate the tricky rules of summer workwear, get inspired by these chic office-appropriate outfit ideas from the fashion set.
Invest in A Shirtdress
A shirtdress and slingback pumps makes for an effortless, no-fail outfit combo that will carry you through the summer.
Use A Midi Skirt As Your Starting Point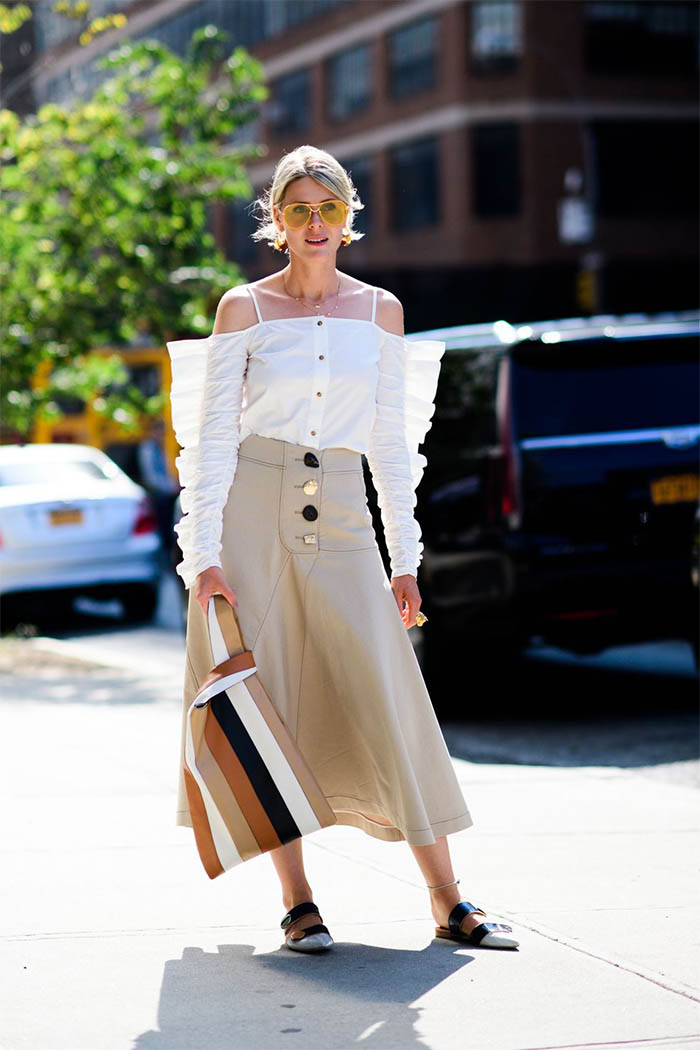 A midi skirt acts as the ultimate blank canvas to build an endless amount of work-ready summer outfits.
Go Bright Or Go Home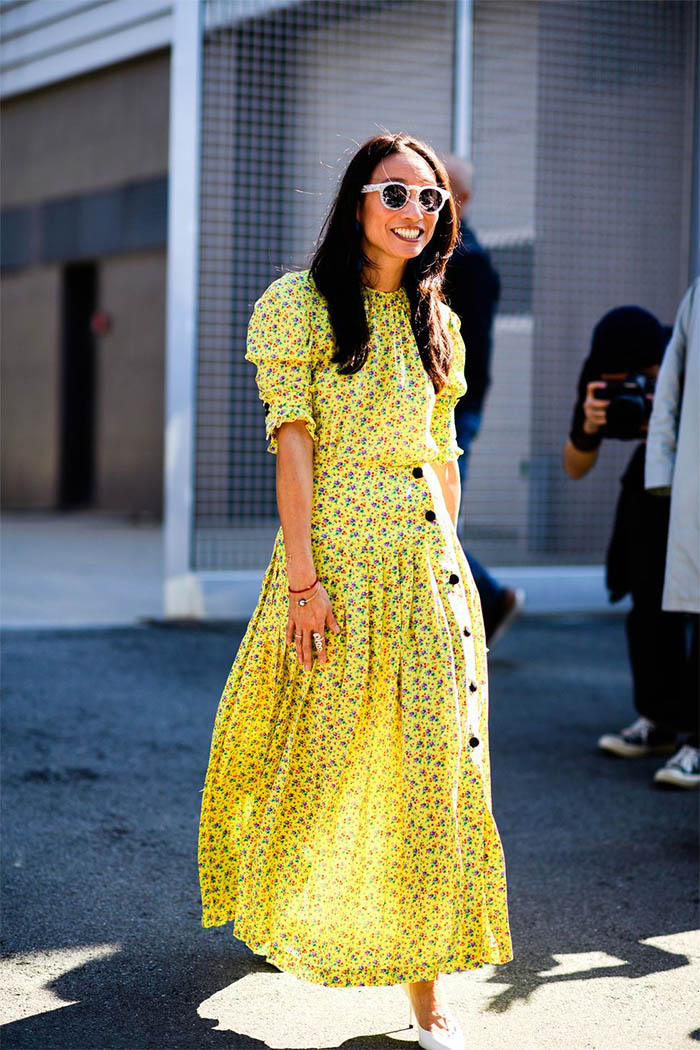 Liven up the office with a sunny yellow frock that brings a little sunshine to your day.
Get Creative With Layering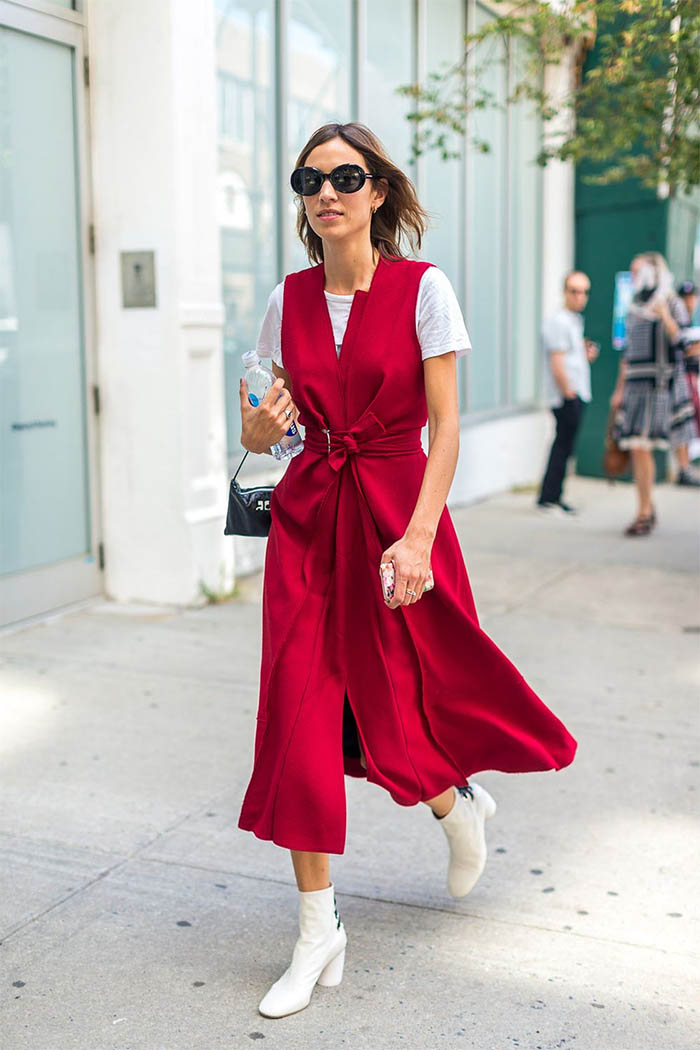 Layer a sleeveless dress over a relaxed white t-shirt for a casual contrast.
Keep Cool in Loose Pieces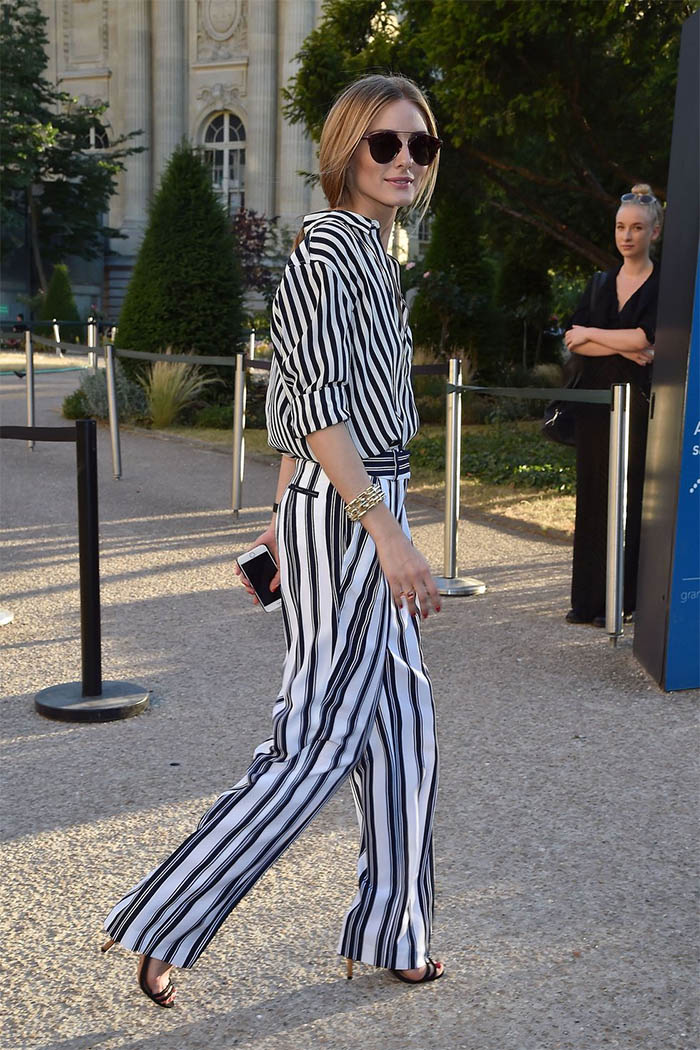 Loose, airy fabrics—like wide-leg trousers and a flouncy blouse— allow you to keep cool during your morning commute to the office, without feeling like you're showing too much skin.
Upgrade Your Pencil Skirt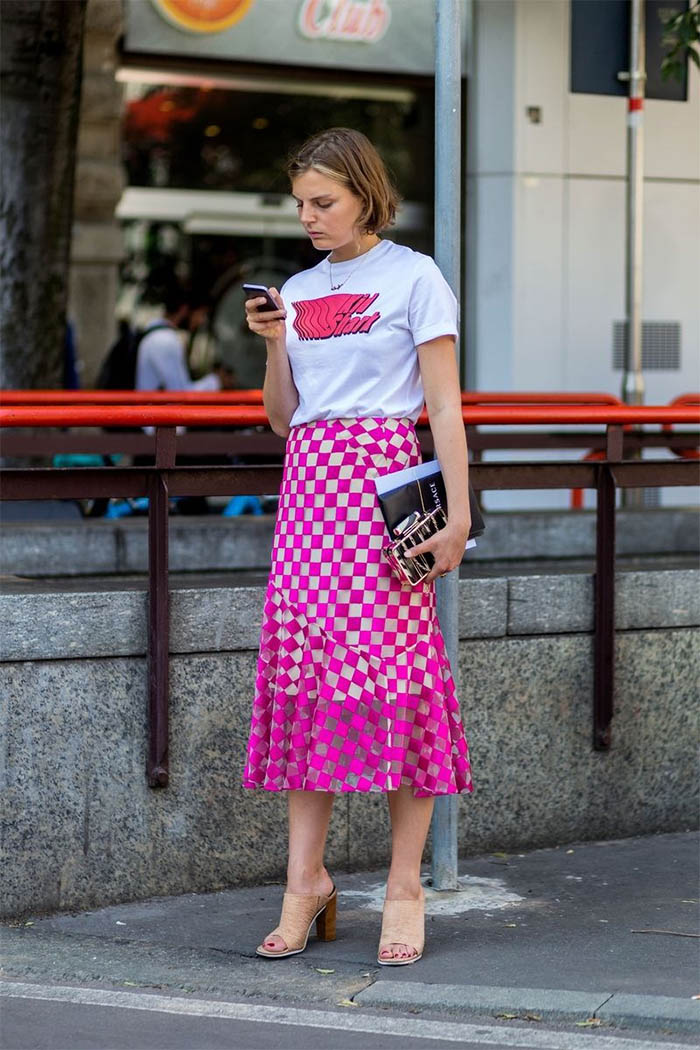 Dress down a playful pencil skirt with the help of a short-sleeved tee. Elevate the look for the office with a pair of heeled mules.
Roll Up The Sleeves Of Your Blazer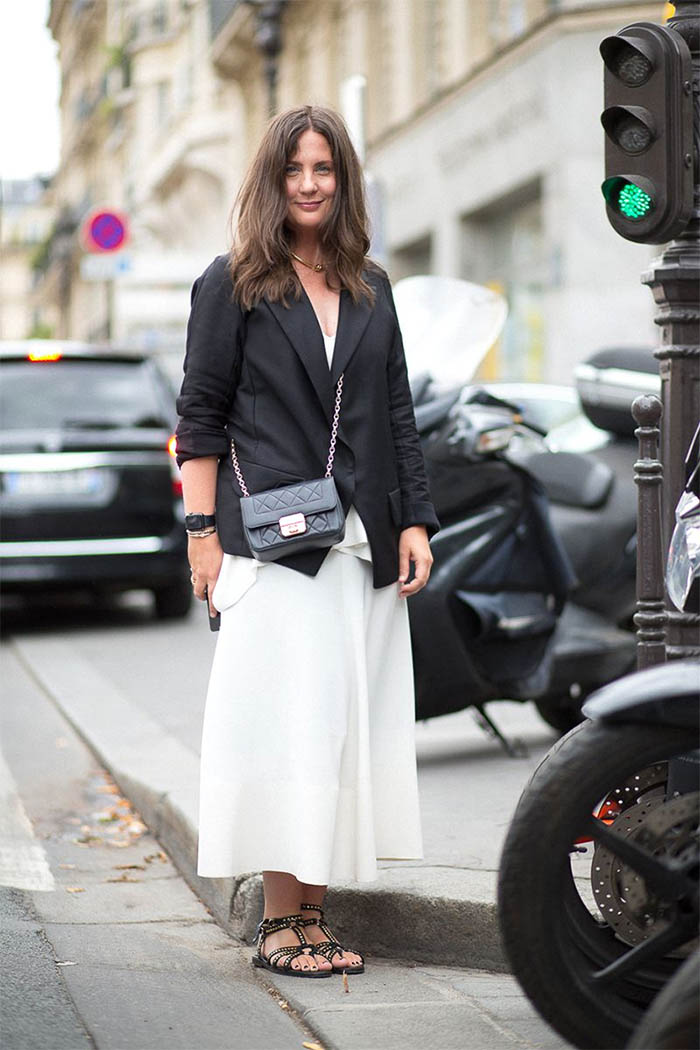 A blazer styled over an airy silhouette lends for some professionalism while still keeping cool.
Play With Color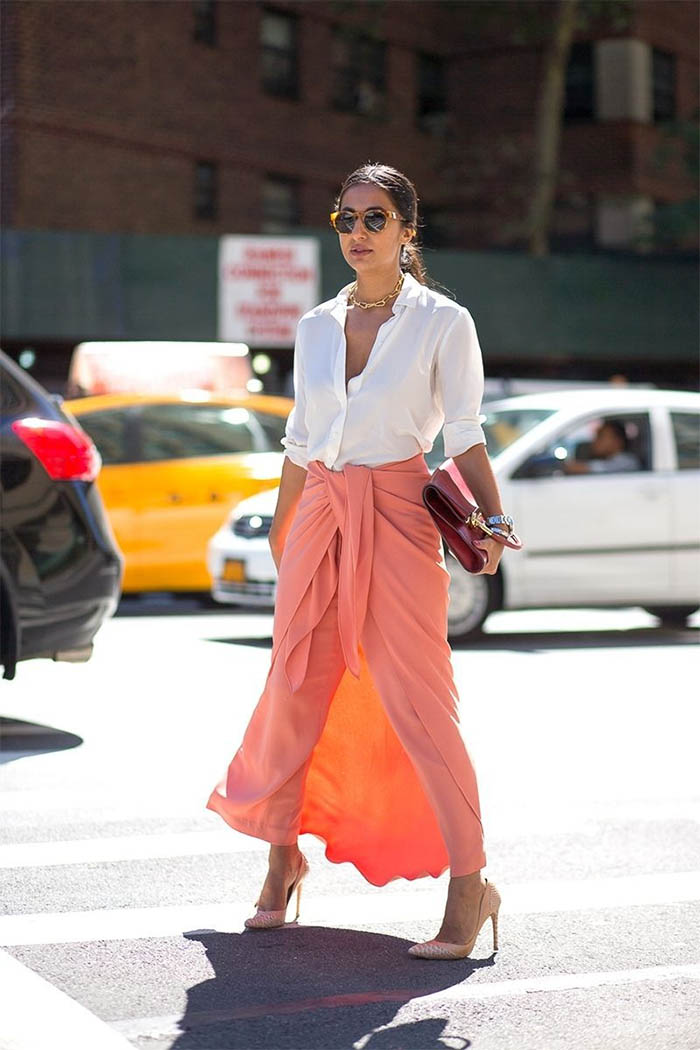 Liven up a basic white button-down shirt by styling it with colorful, statement-making skirt or pants. Top off the look with a pair of classic pumps.