We love spotting the latest wedding dress trends on the runway because we know they usually stick around for a few seasons. Bridalwear trends have a way of becoming classics—just think of off-the-shoulder, deep V-neck, minidresses, blush gowns, and jumpsuits—and we love seeing where dress designers take something that feels unexpected and apply it to the bridal wardrobe. While we see some of our favorite silhouettes over and over again, there's always new offerings on the runway and this season was no shortage.
Suiting got upgrades with trains, bridal blazers, and even short suits, while skirts got the upgrade treatment in the form of feathered detailing, detached overskirts, and the return of the high-low hemline. For lovers of a serious dose of romance, there were no shortage of allover crochet lace gowns that can go boho or sophisticated romantic. Those looking for glam should be satisfied with the bevy of satin ball gowns that echoed an old Hollywood era sensibility. If you loved last season's take on a puffy sleeve, designers doubled down on the look with exaggerated poet sleeves that channeled the Renaissance era. 
Ready to take the latest wedding dress trends for a spin? If you set a 2020 wedding date, you'll want to keep scrolling to see the nine wedding dress trends you need to know.
Bridal Blazers
Call it the businesswoman special meets bridal. We saw power blazers at Danielle Frankel (above), Viktor & Rolf, Cushnie, Reem Acra, and Ines Di Santo to name a few.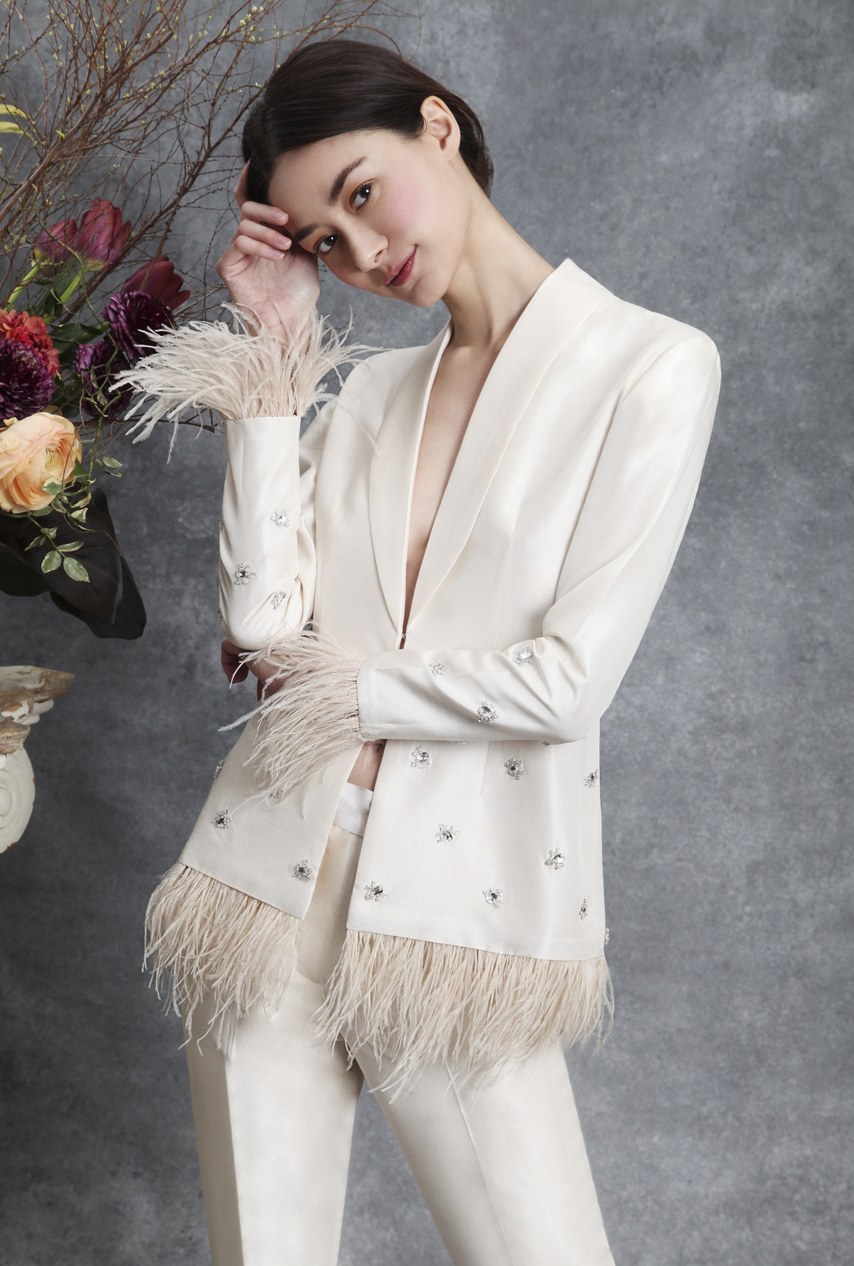 Crochet Lace All Over
This trend can go boho or traditional depending on the bride, and wedding style. We saw crochet lace all over long-sleeved gowns, and even some high neck options, at Mira Zwillinger (above), Monique Lhuillier, Berta, and more.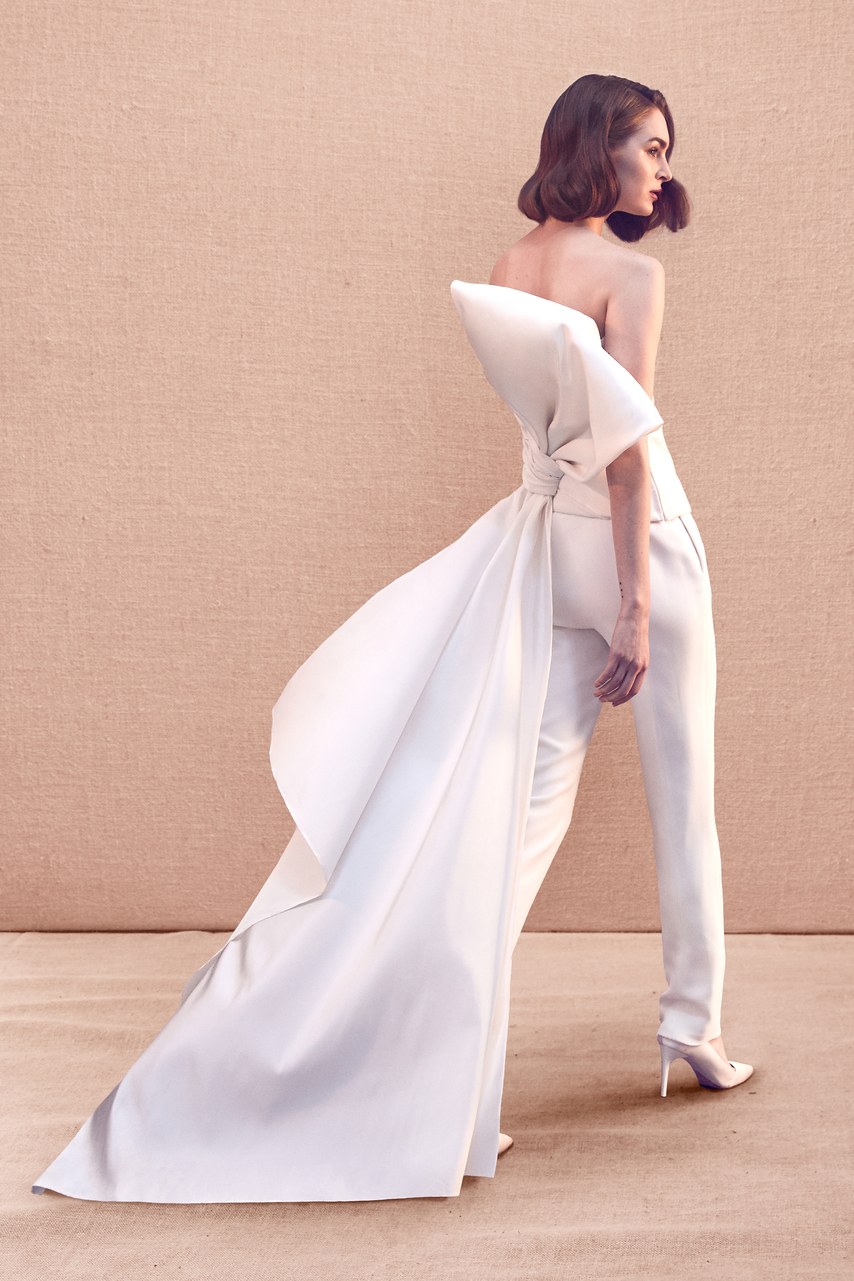 Bridal Suit Meets Train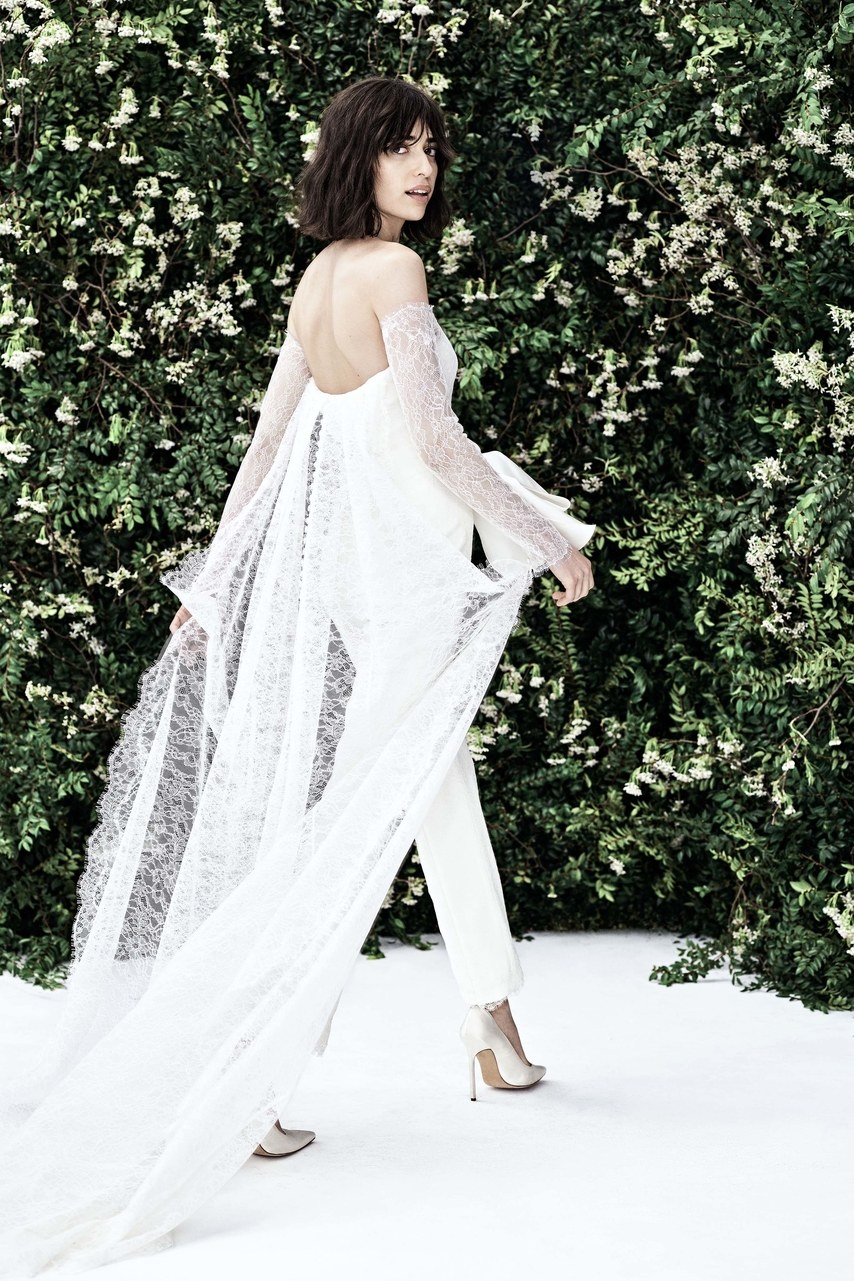 The rise of the bridal jumpsuit has been epic, and now wearing pants doesn't mean you have to sacrifice a dramatic train. Designers like Gracy Accad, Oscar de la Renta (above), and Sébastien Luke, showed tailored, sleek trousers, paired with a modern take on the bridal train—sometimes even in lace, or with an exaggerated bow.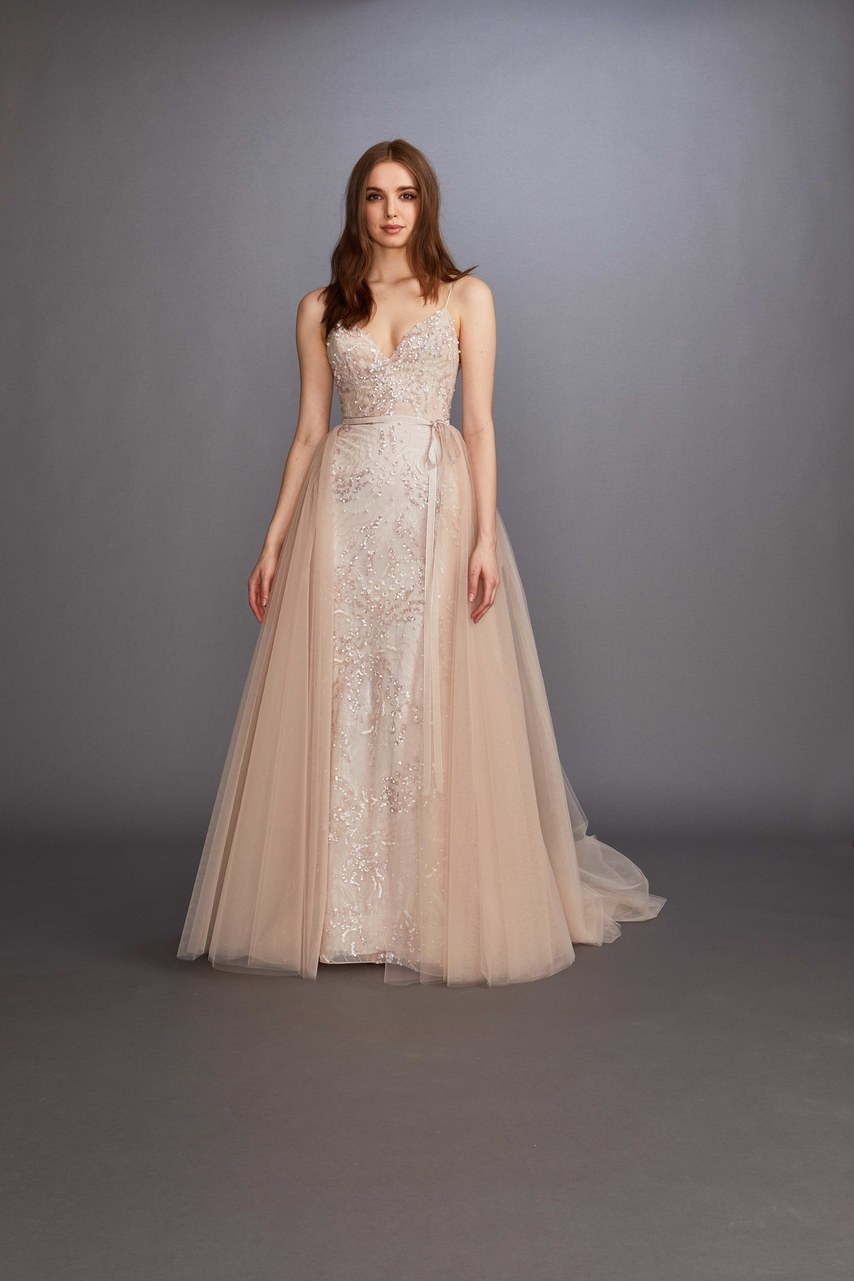 Old Hollywood Glam
Get your Veronica Lake waves ready, there's a new wave of old Hollywood glam hitting wedding dresses, and we're loving it. Satin ball gowns and Art Deco–inspired looks were all over the runways, and we couldn't be more ready to usher in their return.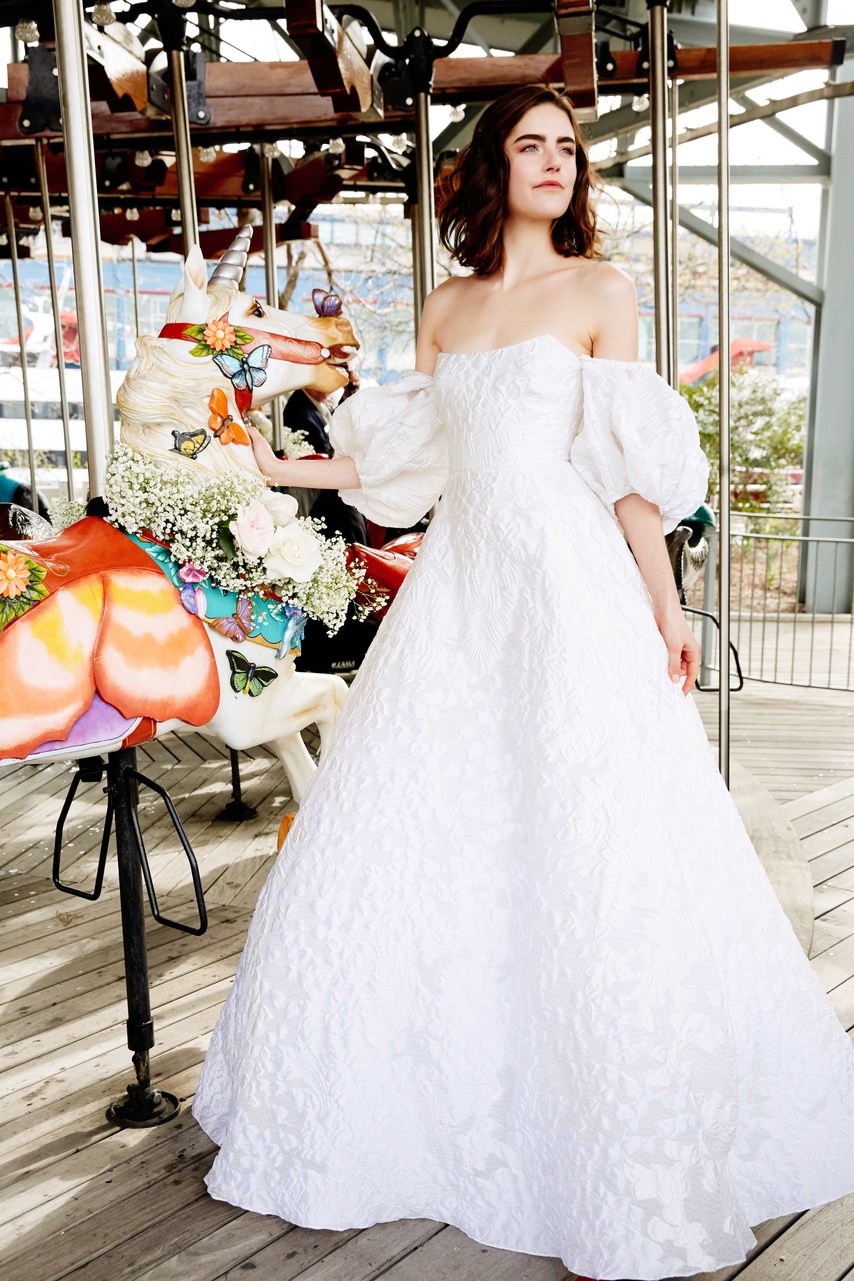 High-Low Hemlines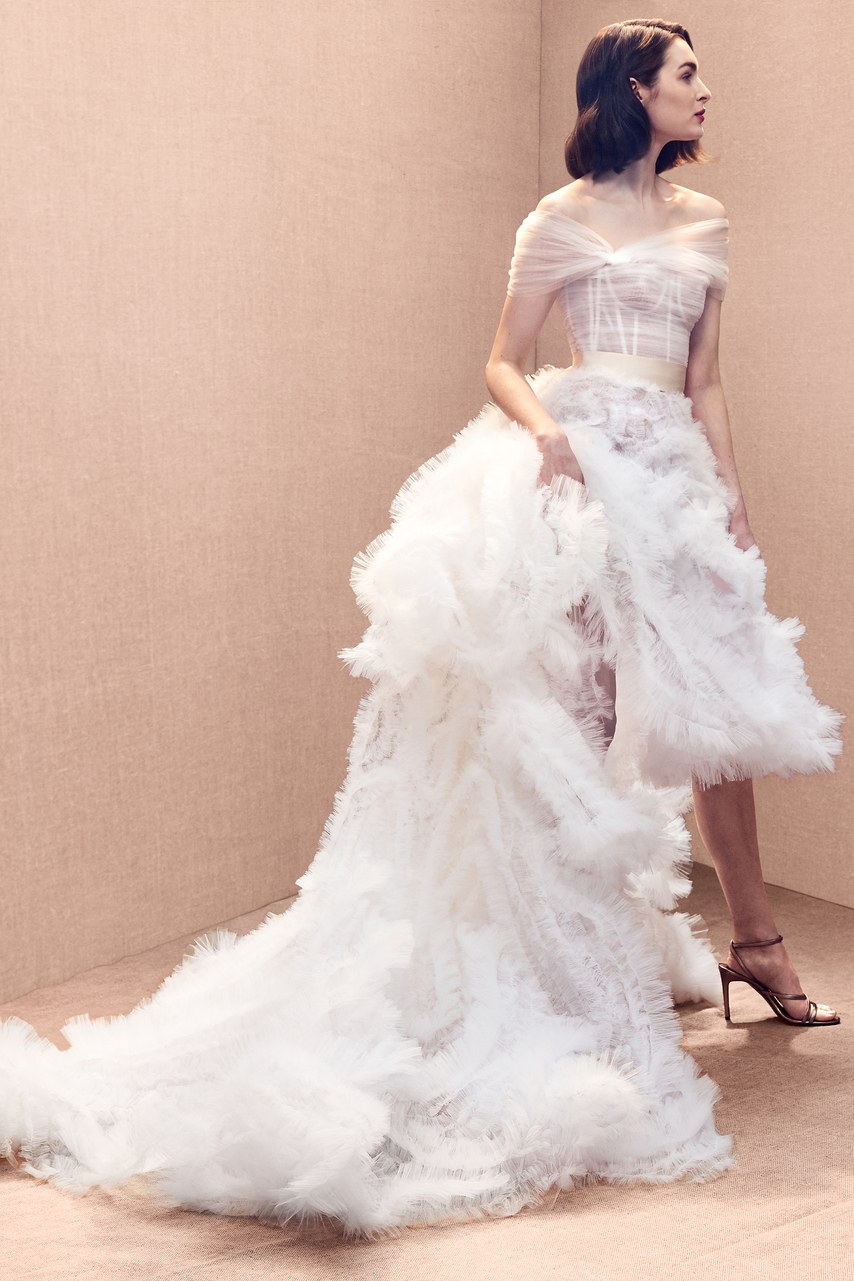 High-low asymmetrical hemlines are no strangers to the bridal world, but it felt like this season almost every collection carried some version of this versatile look. At Francesca Miranda (above) and Oscar de la Renta, the look was updated with ruffled trimming. Cue the salsa dancing emoji!
Studio 54 Vibes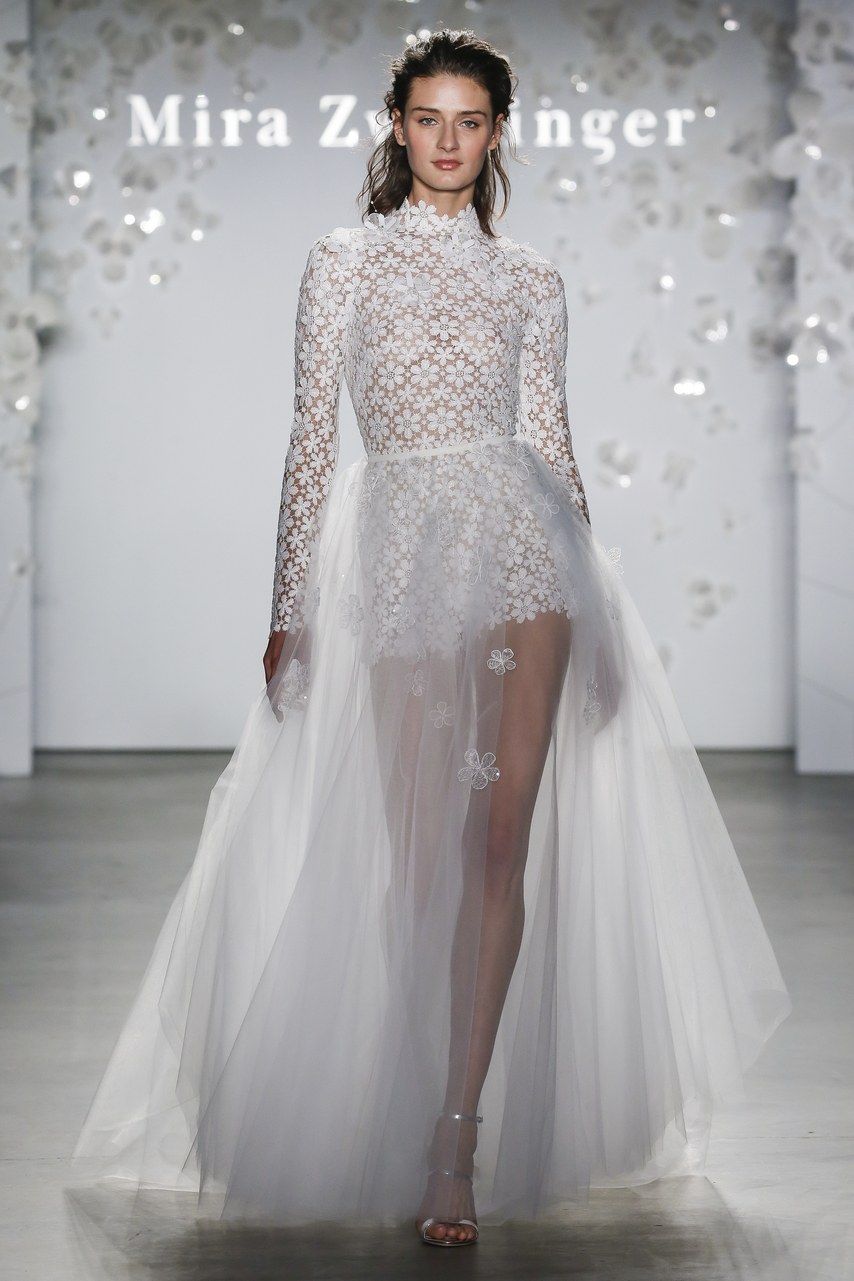 Bianca Jagger's iconic bridal moment was on designers' minds this season, as many took inspiration from the sleek YSL Le Smoking jacket she wore to wed Mick Jagger in 1971. We saw similar styles at Theia, and the newly-launched Sahroo.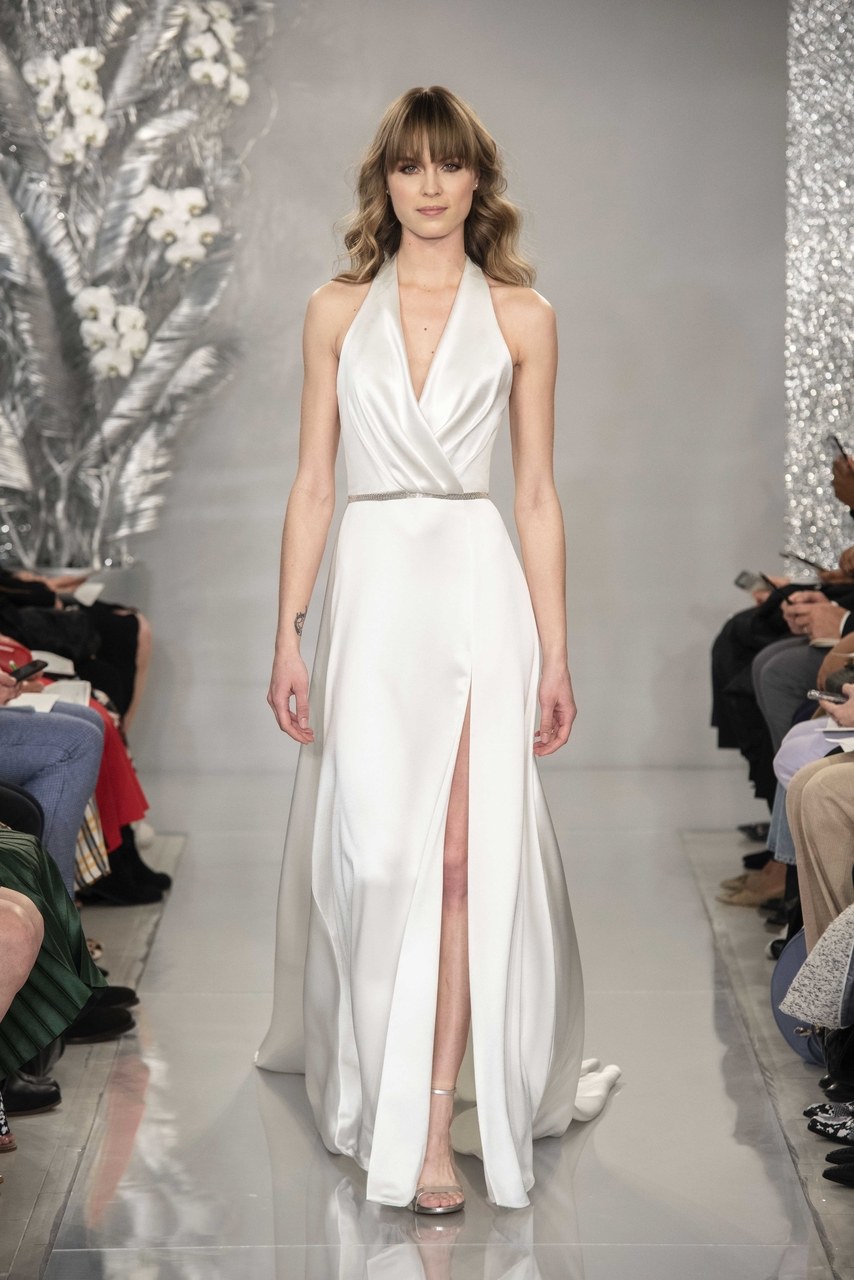 Wedding Shorts
Jumpsuits have a new friend in the form of the bridal romper. We've seen a few brides take this trend for a spin as an after-party look, and we absolutely love it. Floravere, Mira Zwillinger (above), and Ines Di Santo were among the designers who took this leap and showed shorts on the runway.
Renaissance Romance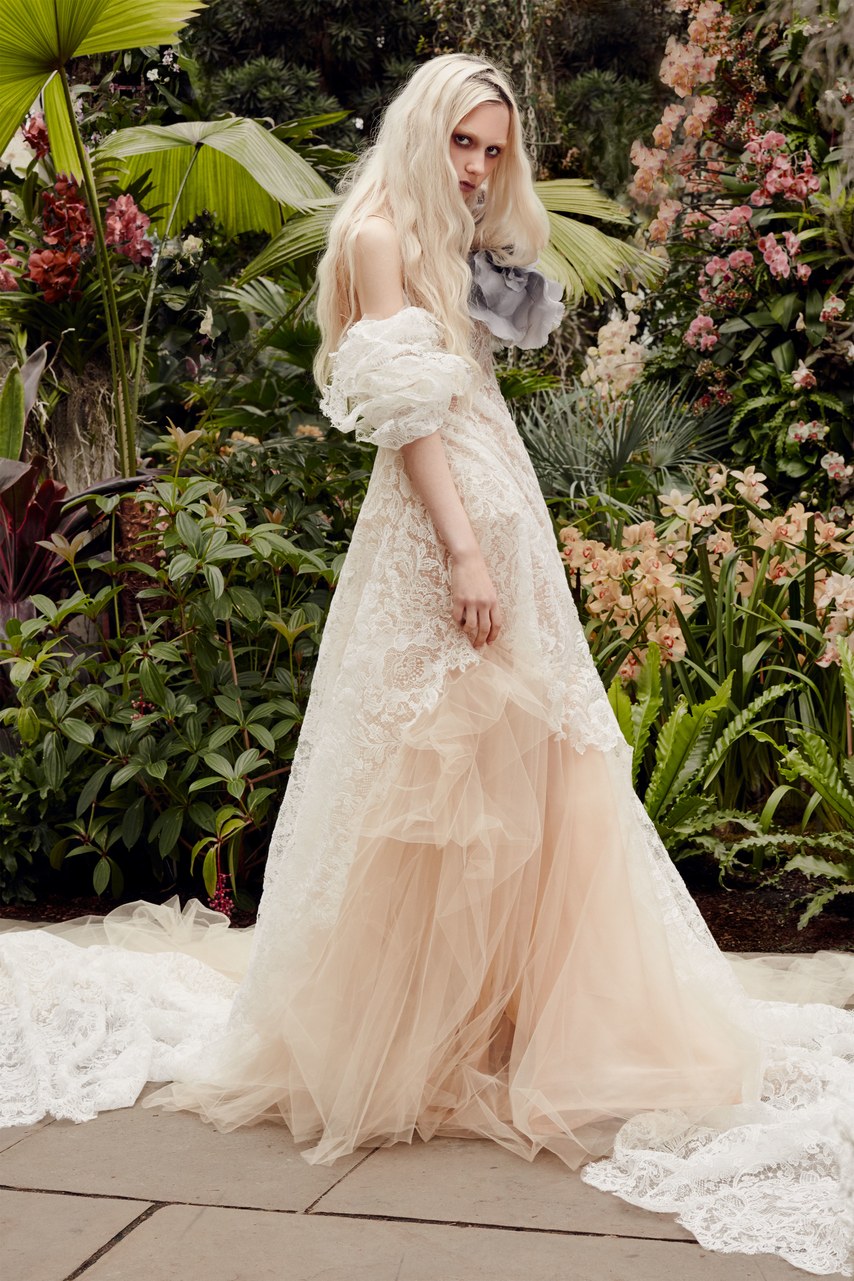 Just when you thought sleeves couldn't get more dramatic, bridal designers hit us with a wave of Renaissance-inspired gowns. Sleeves are taken a notch above poet sleeves to create a look so romantic and dramatic that it can only be described as a Renaissance painting.