Mind behind the Little Black Boots blog, Jill Wallace is an LA based blogger known for her bohemian style that might inspire your spring looks. Whether you're just starting to wear the carefree style or wish to dip into to bohemian look, keep on reading to scoop some tricks from Jill.
Start by dressing up your denim with bohemian tops.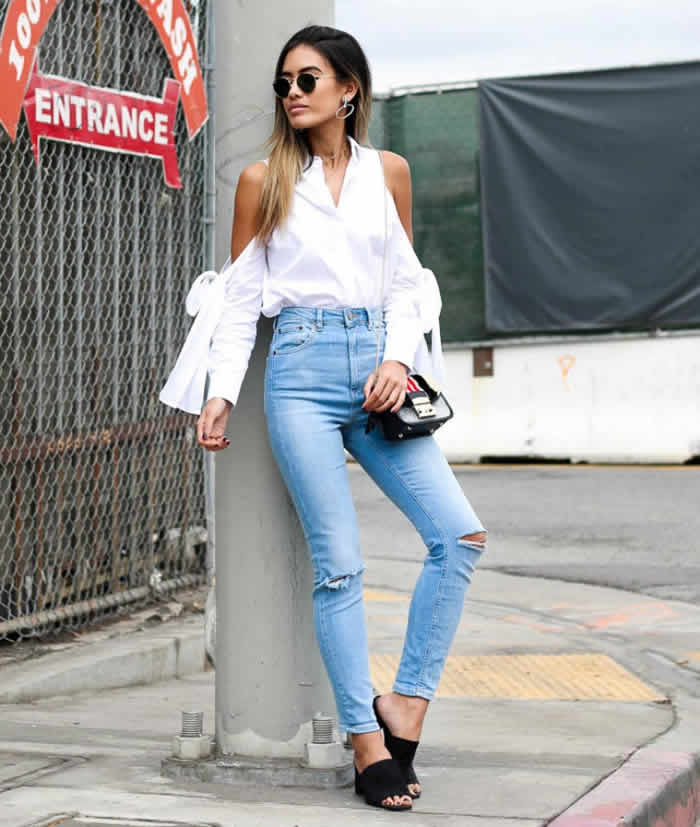 If you're a tee-and-jeans type of girl and not a fan of wearing breezy dresses, you can still resort to your favorite jeans that will look festive when worn with bohemian tops. Bohemian style is known for its carefree silhouettes and free-flowing styles that can be perfect this spring season. Like Jill, think of dressing up your denim with an off shoulder blouse or a billowy cold shoulder top, giving your casual style some bohemian spin.
Look effortlessly chic with flared jumpsuits.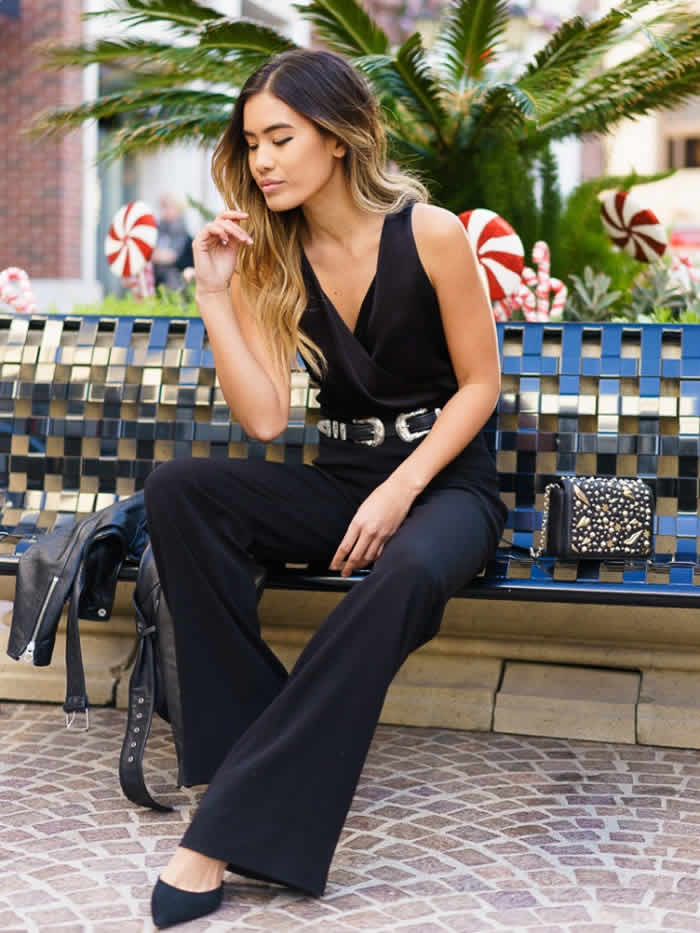 If you think you're ready to dress up on your street style and denim jeans are too casual for you, then, resort to flared jumpsuits. This will take the guesswork of mixing and matching your ensembles and will give you a polished look in no time. Like Jill, you may go for a retro floral print or striped jumpsuit that will look chic on your casual weekends, and go for classy black jumpsuit worn with a cowboy belt that will look dressy for more formal occasions.
Get a bit exaggerated on your structure and silhouettes.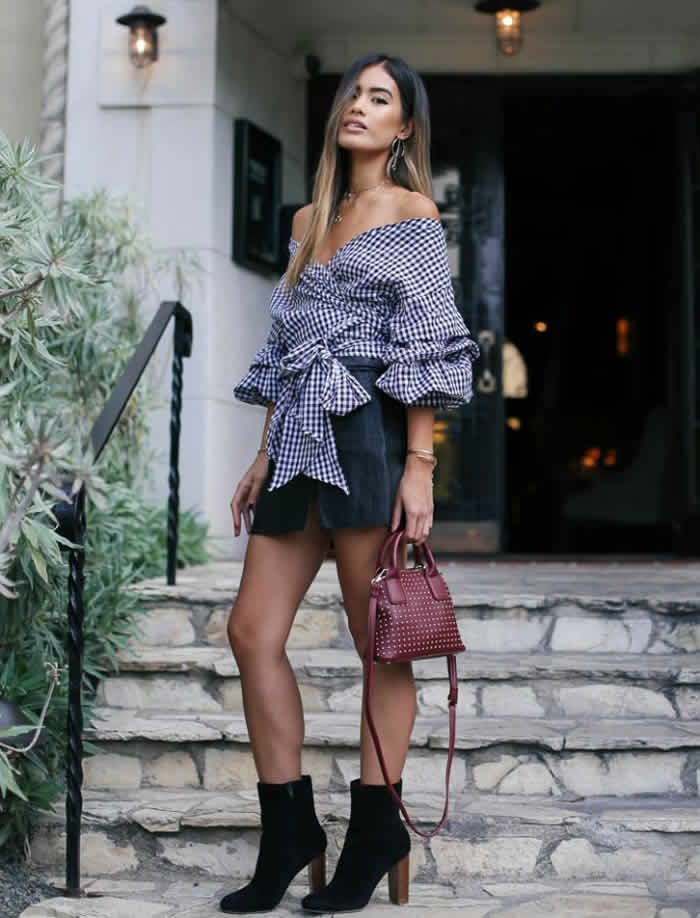 Bohemian style is known for its exaggerated, overflowing, and eccentric details so don't be afraid to experiment. Like Jill, you can wear your wrap blouse with billowy sleeves in an off-shoulder style that will look perfect with a leather skirt and boots. Or, go bohemian head-to-toe by wearing a bell sleeved keyhole dress teamed with a maxi skirt with a high slit styled with a cowboy belt that will do the tricks for you.
Complete your spring style with bohemian accessories.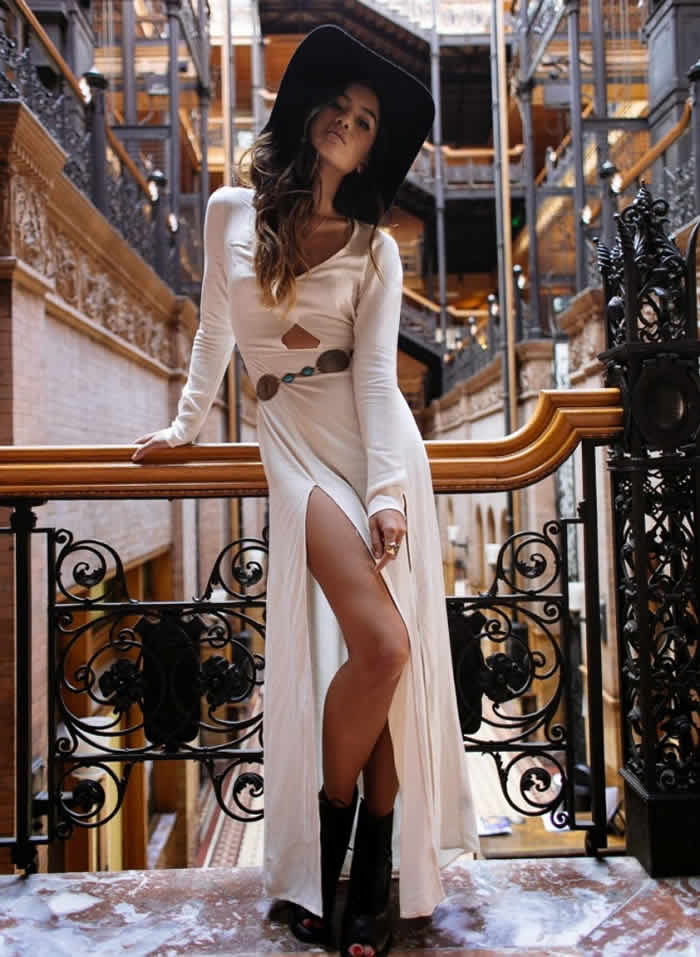 Accessories can make or break your look, so be sure to complete your spring style with bohemian accessories. Think of fringed bags, mercury sunglasses, lace up sandals, ankle boots, suede hats, tasseled bags and such that will add some festive vibe to your street style. Like Jill, you may simply style your maxi skirt with a beaded belt, a chic hat, and a pair of cowboy boots to refresh your looks this season. By heeding these tricks from Jill, you'll make your spring style festive and carefree.