For Ulrich Lang, the boutique perfume maker, last summer was a pivotal moment for the company. The young brand had just started shipping to the Chinese market via a local partner, sending stock that the former L'Oréal executive described as pretty "normal quantities." Then August arrived and the sales for one of his scents, called "Apsu," suddenly went through the roof. "[It] exploded over the summer of 2017," Lang recalled. His Chinese partner, ScentPage — whose name has since been changed to Perexpo — told him that they were moving several hundred bottles a day of the green, watery fragrance, priced at 1,170 renminbi, or $159 at current exchange.
It wasn't a one-off spike either. Ever since, the small independently run business, launched in 2002, has struggled to keep up with the continued demand. The Chinese have even become his biggest overall customer. While perfumes do not have the popularity or ubiquity of makeup, fragrance success cases like Lang's are becoming more common in the Chinese market. Due to its more discreet and less social-media friendly nature, fragrance has been slower to gain traction. But in the same way that the Chinese have flexed their power as dominant customers in nearly every luxury segment from accessories, apparel and jewelry, the tide is turning for fragrances, too. As a category, its price point is accessible enough for the rapidly expanding middle class to indulge in. And for companies without the resources of a large luxury conglomerate behind them, the world of perfumes in China is young enough to still offer a relatively open playing field.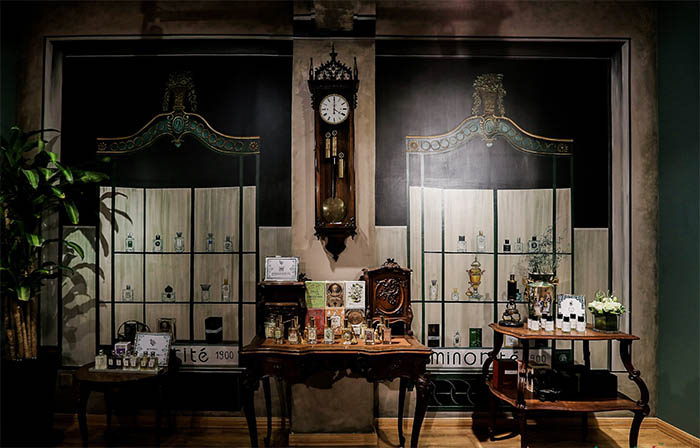 It's not just foreign players either teeing themselves up for this opportunity. Chinese fragrance companies including the salon-like Reclassified and Scent Library to the above mentioned Perexpo have established themselves as powerful national players in a short amount of time. For example, Perexpo only started up in 2017 but counts 100,000 people in their fragrance subscription service which is growing each quarter by 20 percent. The group focuses only on independent fragrances such as Liquides Imaginaires, Miya Shinma, Nicolaï and Room 1015, and sends their subscribers 5-ml. scent samples monthly using a combination of customer-provided preferences and artificial intelligence predictions. Its business also includes Minorite, a boutique O2O retailer, and fragrance distribution business, Shaode.