Feminine and fresh, Dolce&Gabbana Dolce embodies the delicate balance between timeless craftsmanship and innovation in the art of perfumed composition. Dolce is one's personal touch, signature scent. It epitomises the simplicity of a result obtained thanks to a complex process: the same one needed to create a finely-embroidered dress. "The nobility of the soul, the elegance of every day gestures, the joy of sharing from generation to generation, and the effortless perfection of a single white flower. This is the picture of Sicily that I carry within me, and the one captured in this delicate fragrance" says Domenico Dolce.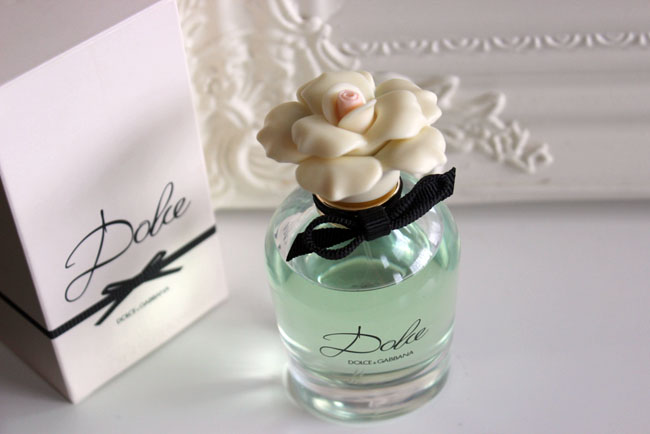 Dolce&Gabbana Dolce's elegant packaging is reminiscent of a vintage fragrance flacon. Thick, clear glass with softly curved lines lending a contemporary design edge. The flower stopper pays tribute to Sicilian customs, crafted to portray the marzipan sculptures seen in traditional Sicilian confectioners. A thin black grosgrain ribbon, presented in an elegant bow, conjures images of the white shirts and bow-ties that were a signature of early Dolce&Gabbana catwalk shows. The final, and most personal, touch: Dolce signed in a flourish of black script, a replica of Domenico Dolce's father's own signature.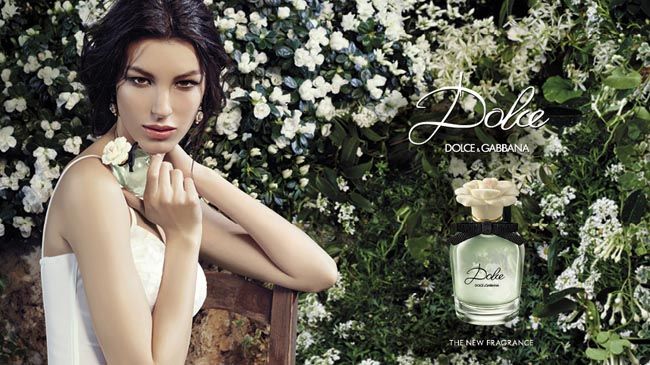 This is a special species of White Amaryllis which grows solely in the Fynbos region of South Africa and has a rich and generous odour, where other white Amaryllis found elsewhere do not. The name originates from the Greek word "amarysso", meaning: "I give light". It has wide, trumpet blooms. The buds grow at different speeds so each will have a different intensity of scent. Dolce blends this into a fragrance for the very first time. The rich, fulsome notes of the White Amaryllis were created using "Headspace Technology", which captures the exact scent of the flower when it is in full bloom without having to cut it and grind the petals to extract the essential oil.