The magic of a plain white tee is its versatility for any occasion, even your holiday outfits. You can use this basic to build an entire look without sacrificing style or comfort. But you shouldn't just throw on your white t-shirt and jeans and call it a night for special holiday gatherings. There needs to be some thought behind the look, especially when your family or friends start taking those group photos. To assist you in dressing up your plain tee this season, we rounded up a few street style stars who already have it down, plus some shopping to get you started. Once you see the simple outfits ahead, you'll realize the white t-shirt is your secret style weapon for your best holiday look yet.
Dress up a white tee with different prints and textures, like a cool leopard coat or fringe skirt, for a more interesting ensemble.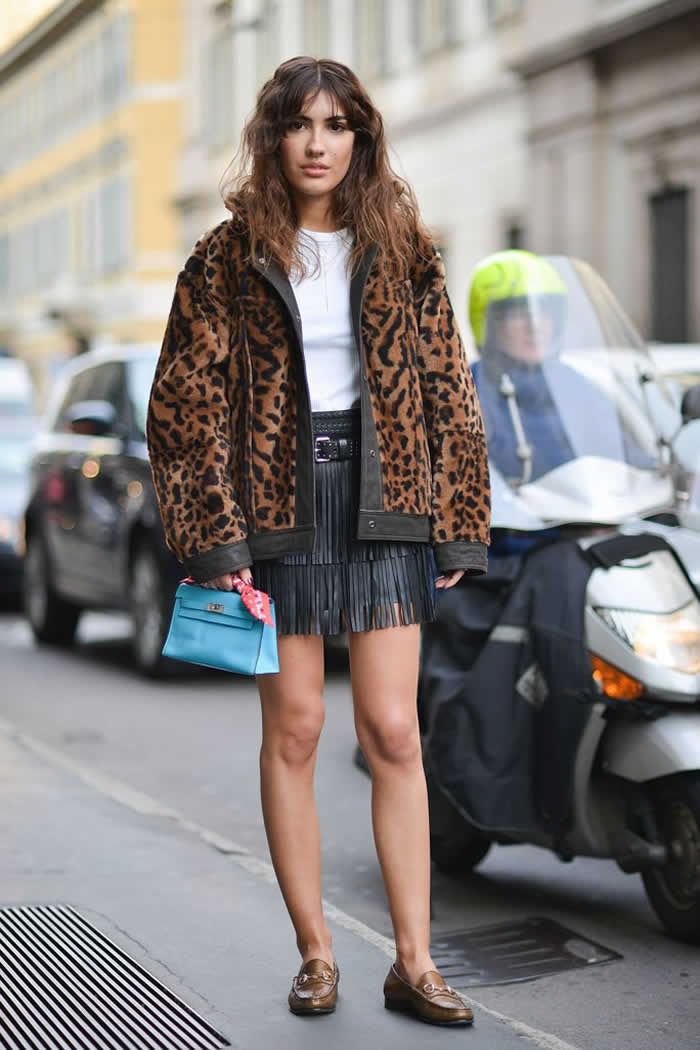 Consider wearing a velvet blazer over a plain white t-shirt to give the look that instant upgrade it needs for fancier events.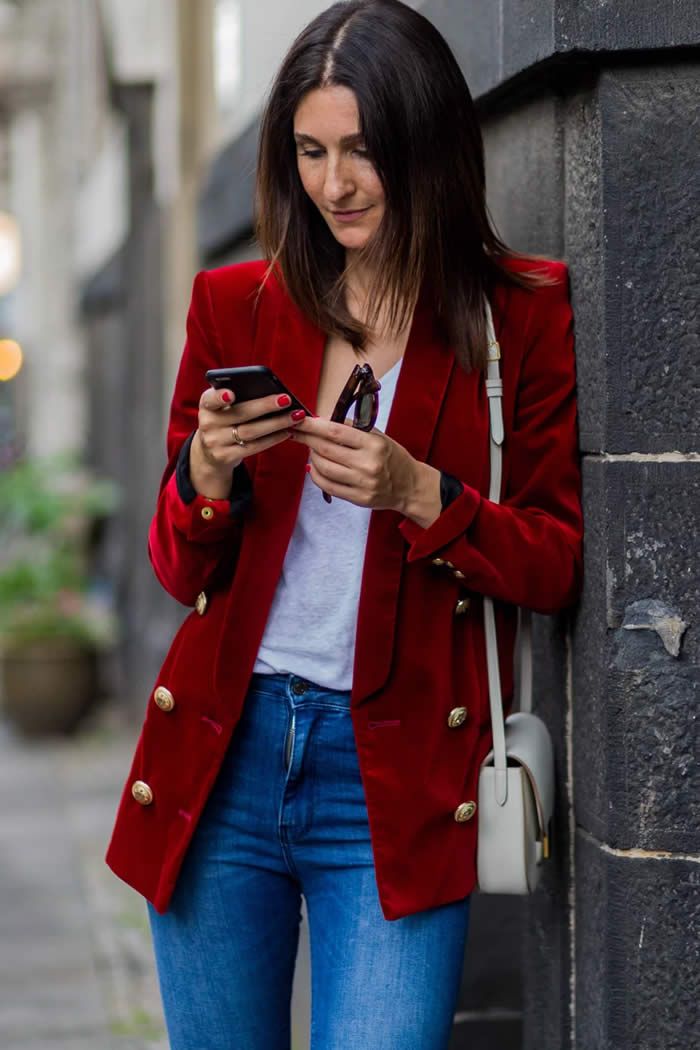 A little bit of shimmer balances out the casualness of a white scoop-neck top.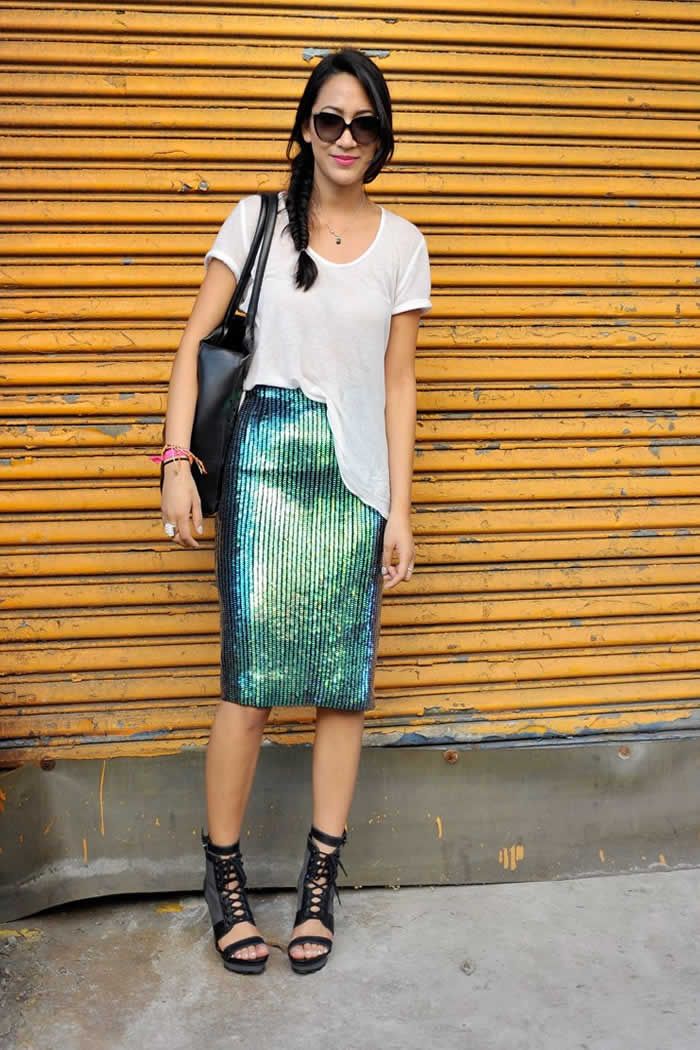 Knot your tee and pair with a high-waisted skirt and heels for a more formal party look.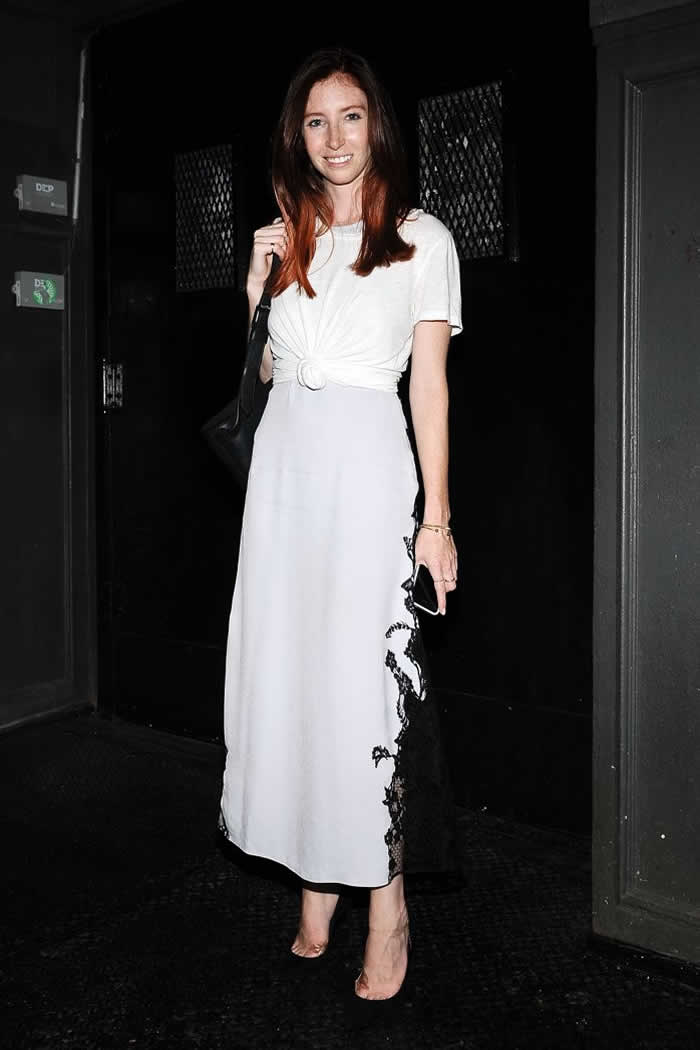 Make your bottom half the focus with a pair of colorful, printed shorts. No one will even think twice about your white tee.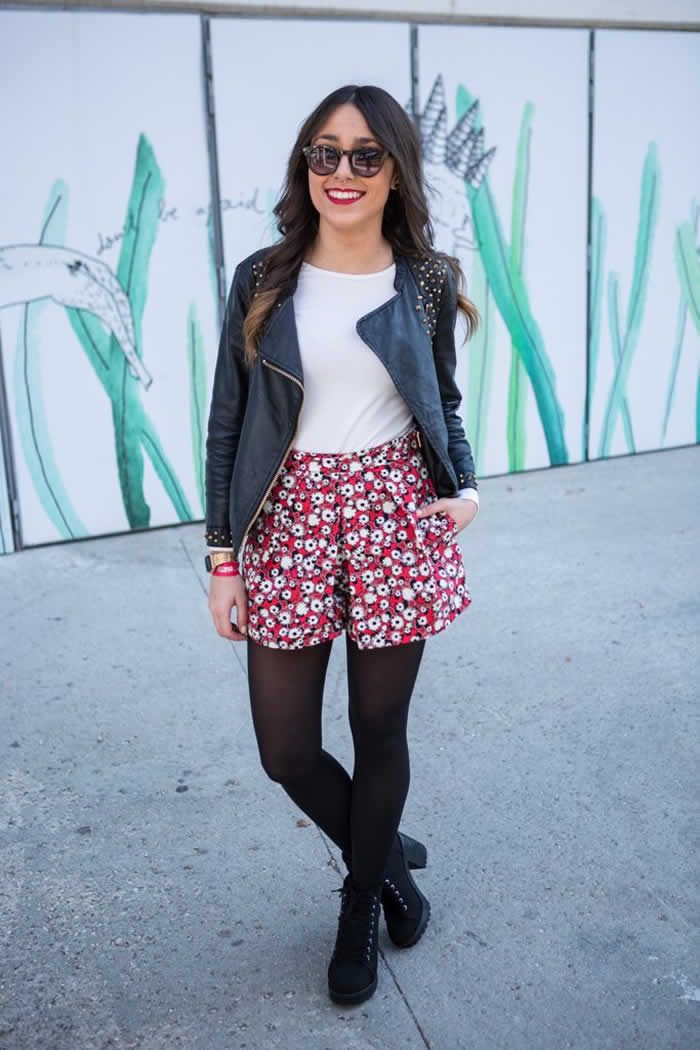 Trade in your jeans for a pair of smooth leather trousers to go with your white tee. Throw on a furry coat for a more luxe effect.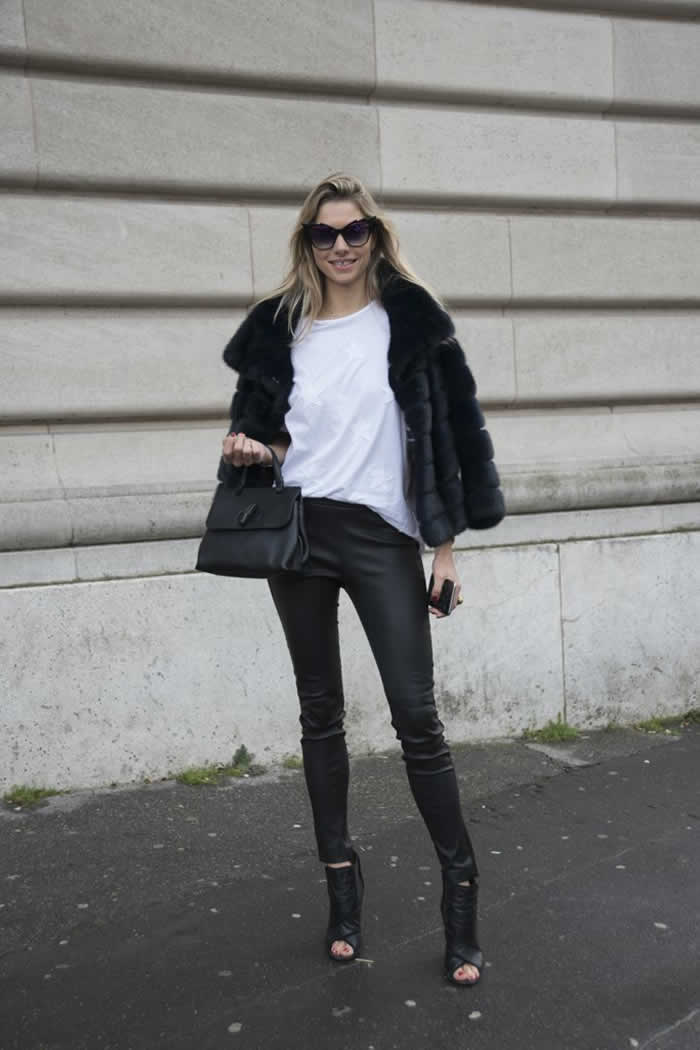 Make Summer's satin slip and white tee combo Fall-appropriate by wearing knee-high boots and layering with a jacket.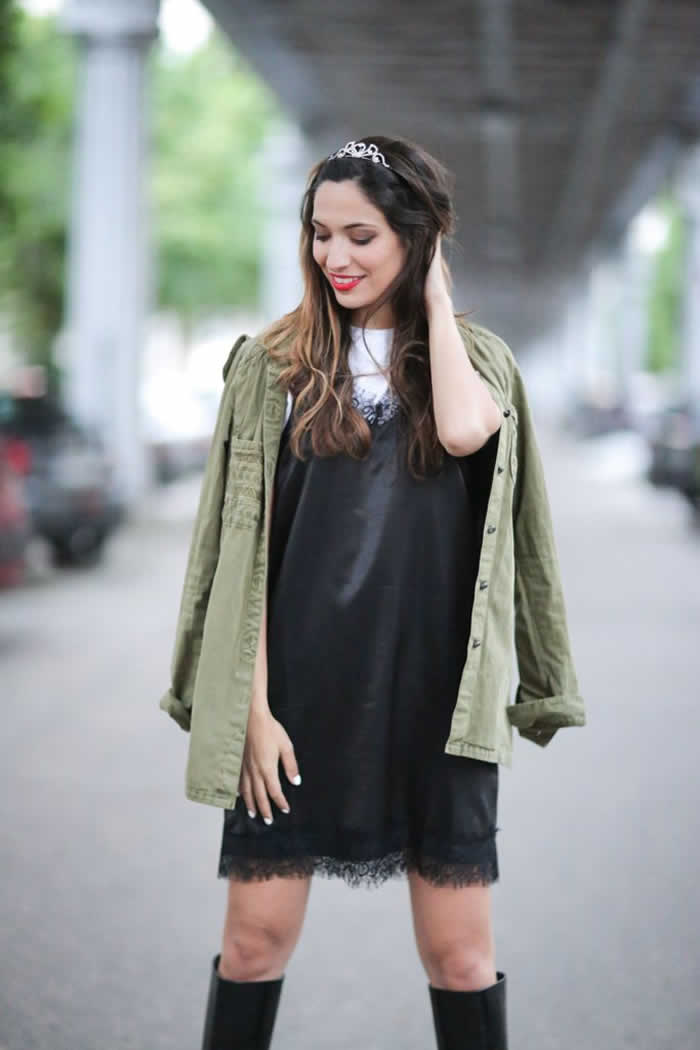 Sneakers and a t-shirt to a holiday party? It's a do as long as your skirt is dramatic and you accessorize with a cool choker.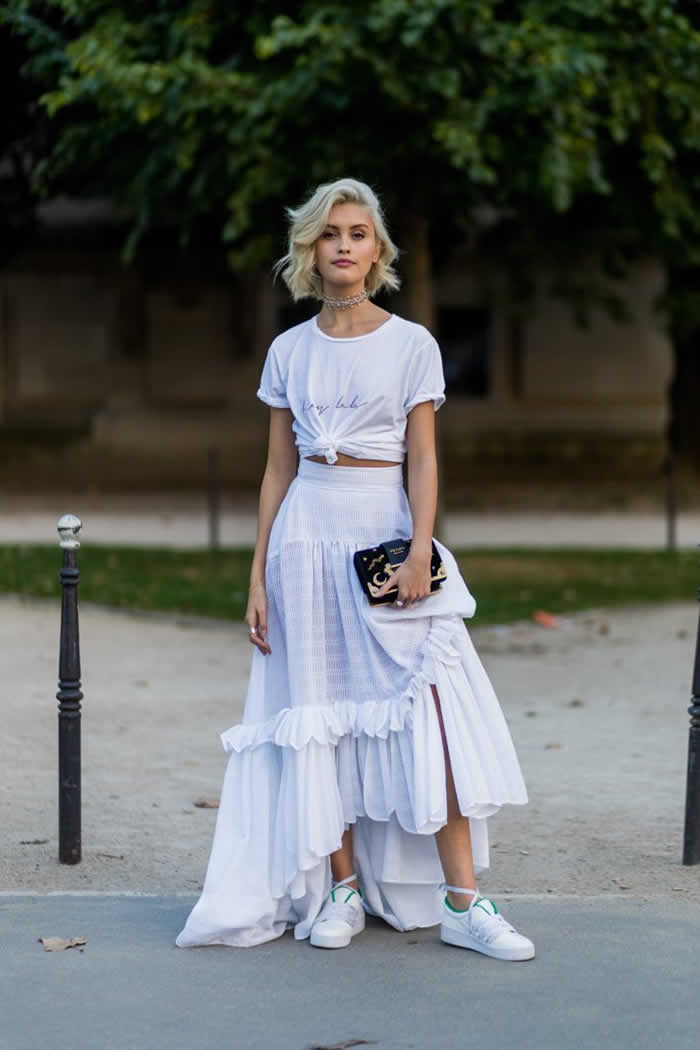 Tuck your white tee into a knee-length skirt to strike that balance between sexy and ease.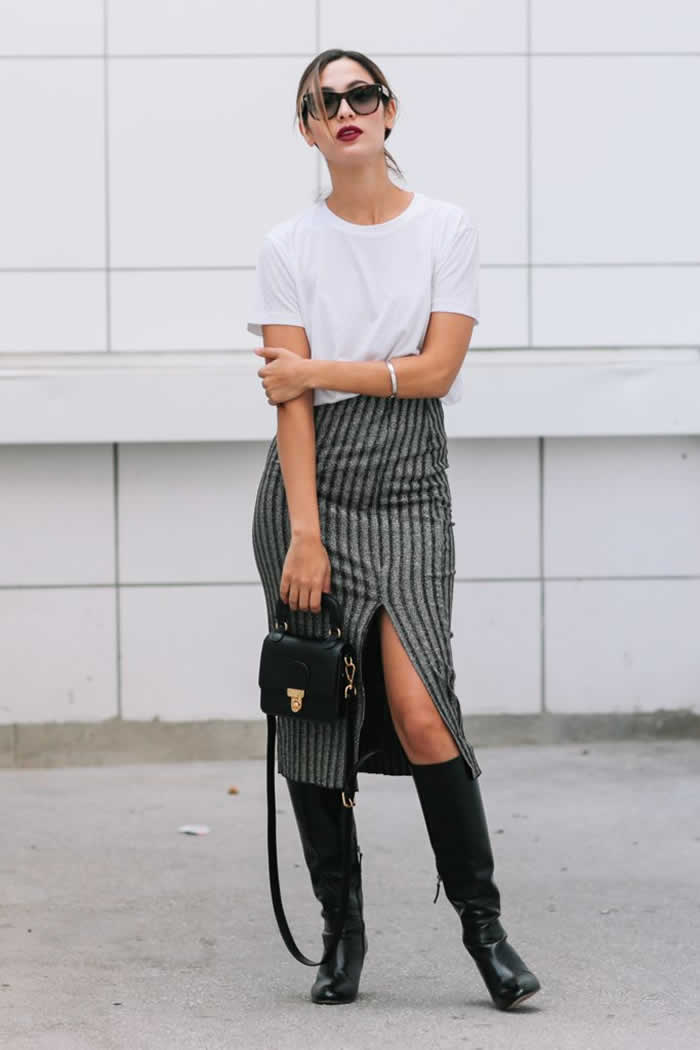 Turn a daytime lingerie look into a modest holiday dinner outfit by layering a white t-shirt underneath the lacy piece.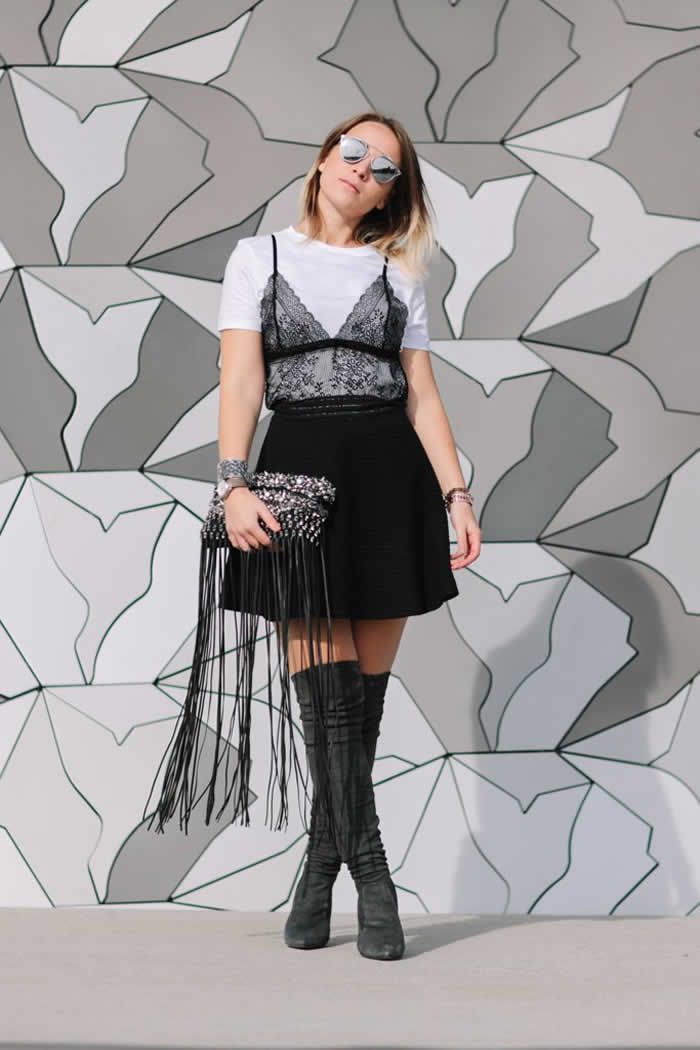 A bright, plaid coat and an eye-catching necklace make this otherwise-plain jeans and tee combo cool again.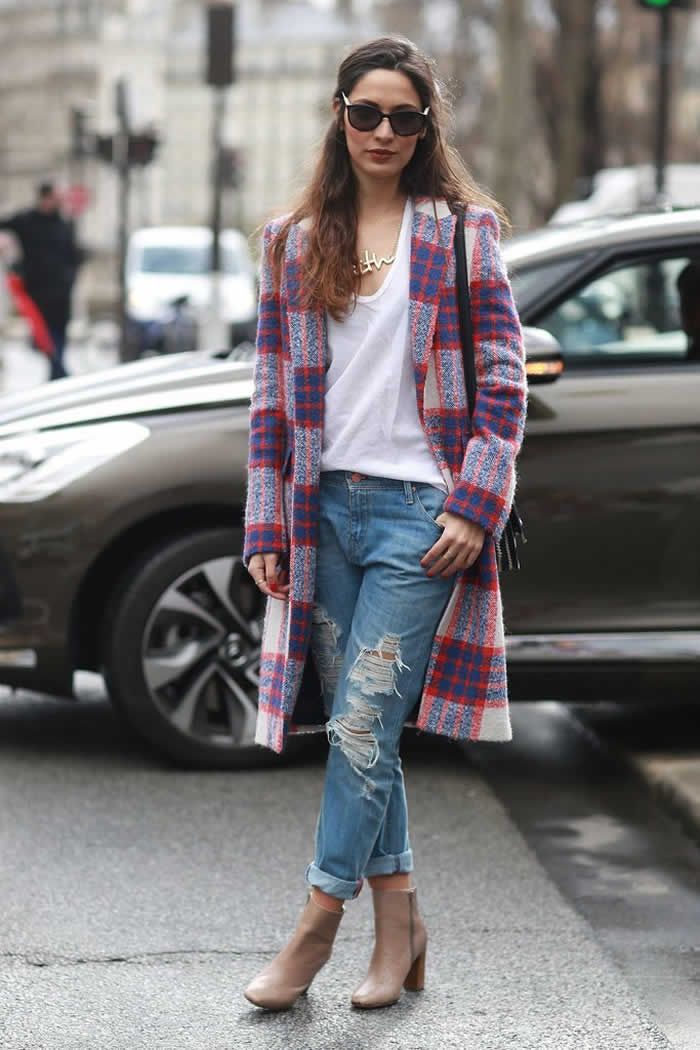 Via: Popsugar