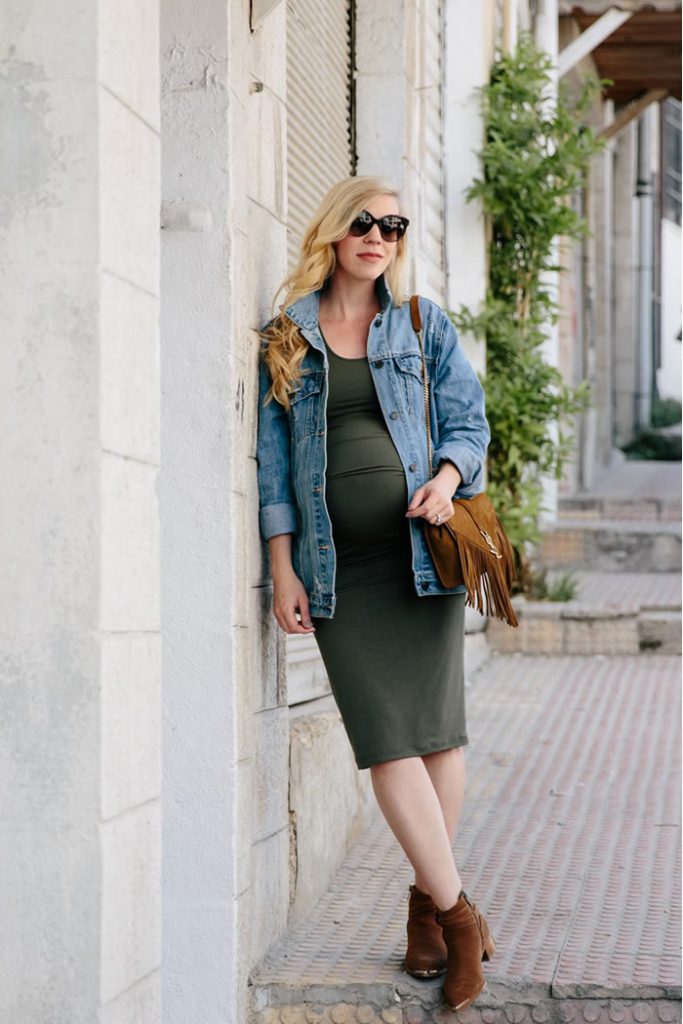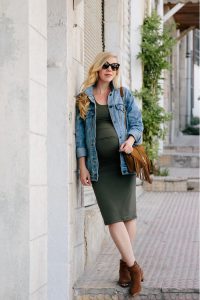 On the flip side, that means you have to set aside money in your baby budget for a slightly annoying investment: a maternity. 
I'm probably stating the obvious, but buying maternity clothing can be frustrating. Something you bought that fit perfectly at five months may not fit the same (or at all) at eight months. If you've ever been pregnant, you know the struggle—and if you haven't been pregnant yet, it's good to know for the future should you ever decide to start a family.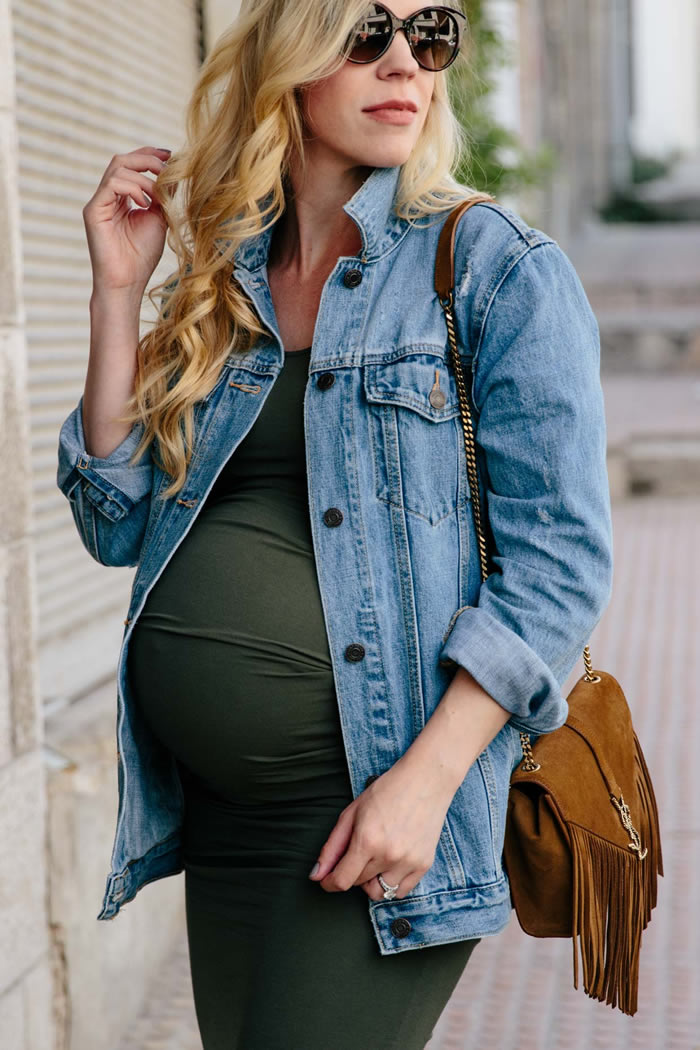 I received this dress from the kind team at Ingrid & Isabel when I was about 27 weeks pregnant and the stretchy material at the middle had plenty of room to spare. Now that I'm almost 35 weeks pregnant, my belly has grown significantly, but this dress has plenty of ruching which stretches right over the bump and helps it continue to fit well (and comfortably to boot).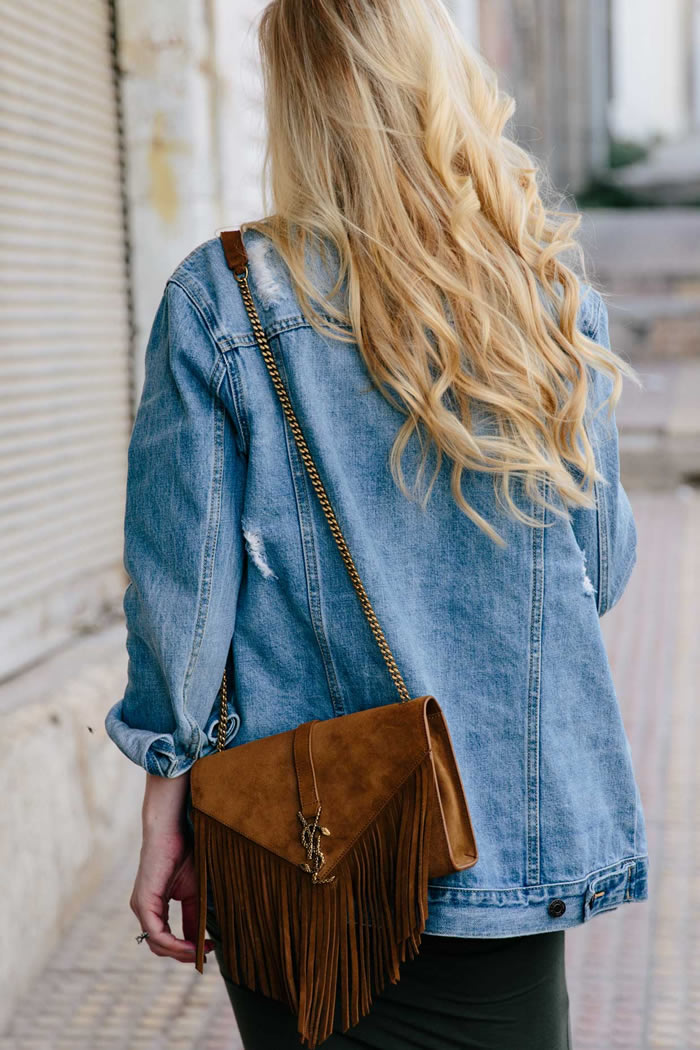 The bottom line is, you can wear this dress throughout your entire pregnancy and NEVER outgrow it (insert praise hands here).
I'm wearing the sleeveless style, which is great for layering with jackets and cardigans, but I also love the long-sleeve version for fall/winter. If olive green isn't your color, there are plenty more shades to choose from here (14 to be exact!)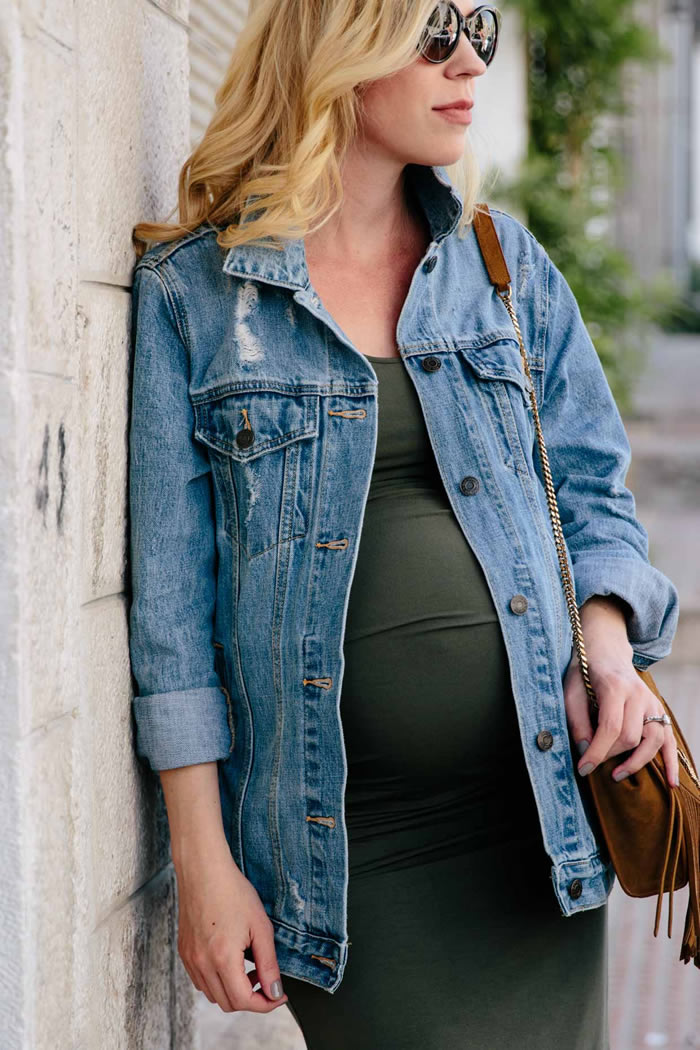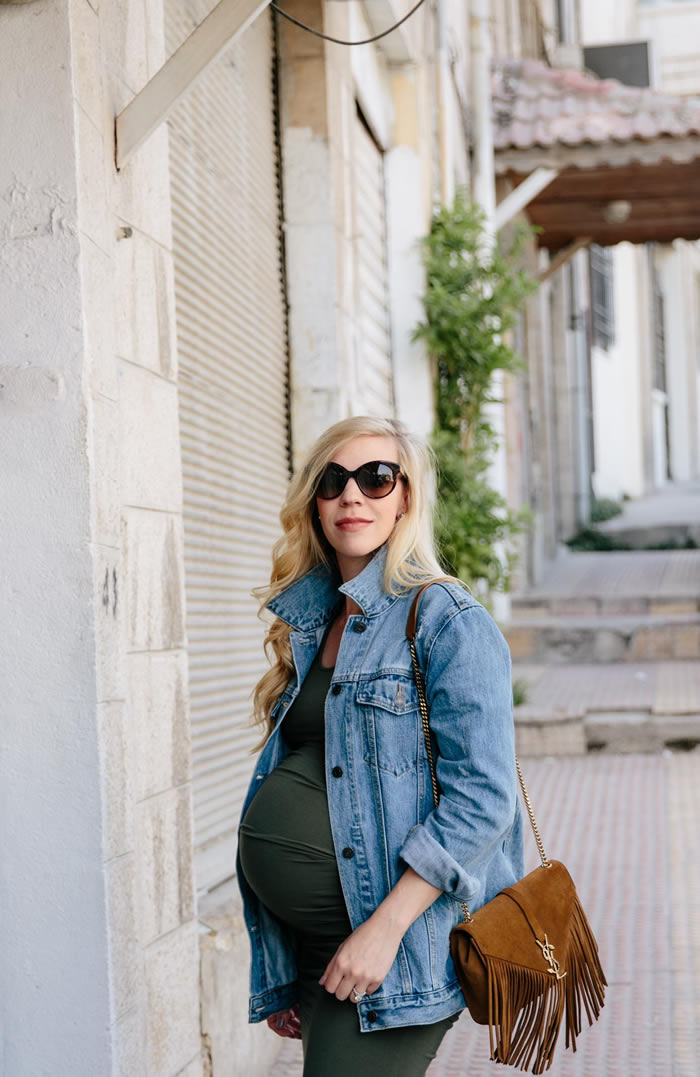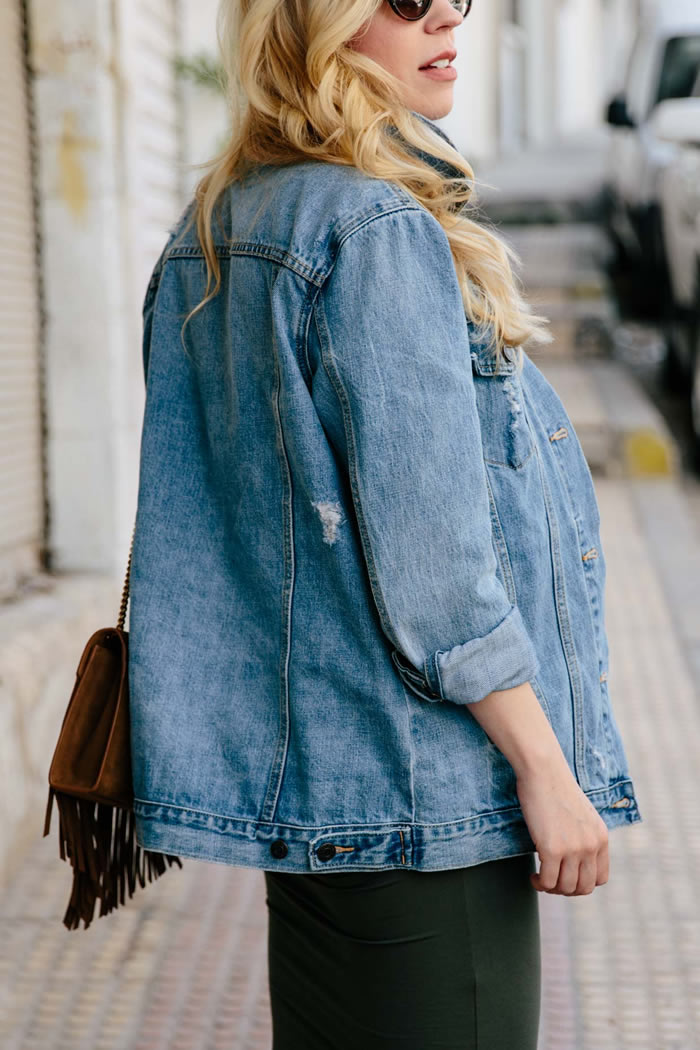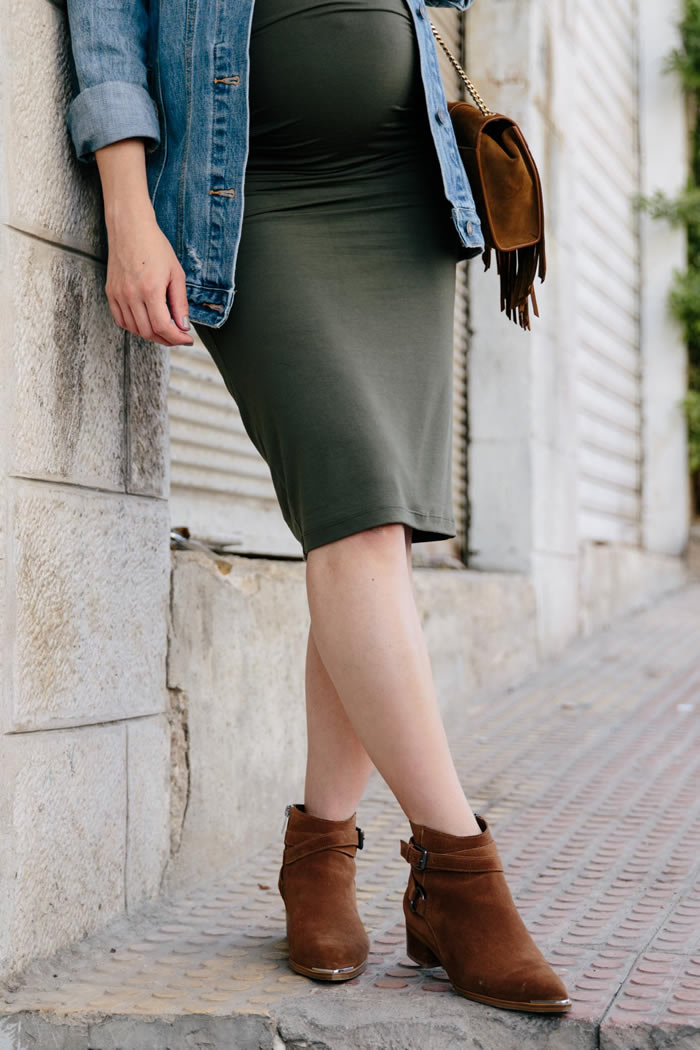 If you need one more reason why this dress is so great, it's versatility. A distressed denim jacket and western boots gave mine a casual look, but you can definitely dress it up or down depending on your preference. -meagansmoda
Hope you all are having a great week and thanks so much for reading!