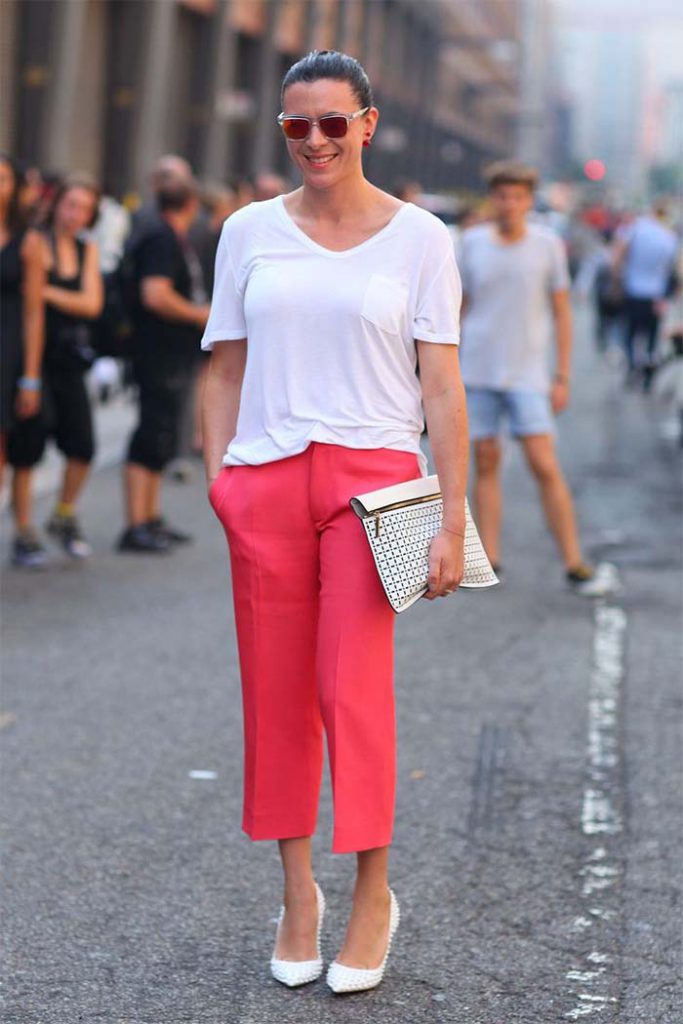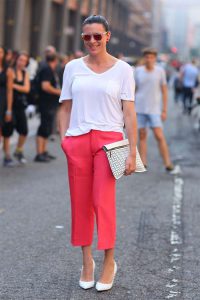 Leopard is everywhere this season, but for those of us who are usually a little more subdued in our sartorial choices, it can feel a little too Fashion with a capital "F" (or Fran Drescher; take your pick). 
Here, seven non-intimidating, super-trendy ways to wear the iconic print.
START SMALL WITH ACCESSORIES
Ease your way into the wild print with a bag, scarf or belt. Keep the rest of your look simple and classic and the spots will blend right in seamlessly.
TREAT THE PRINT LIKE A NEUTRAL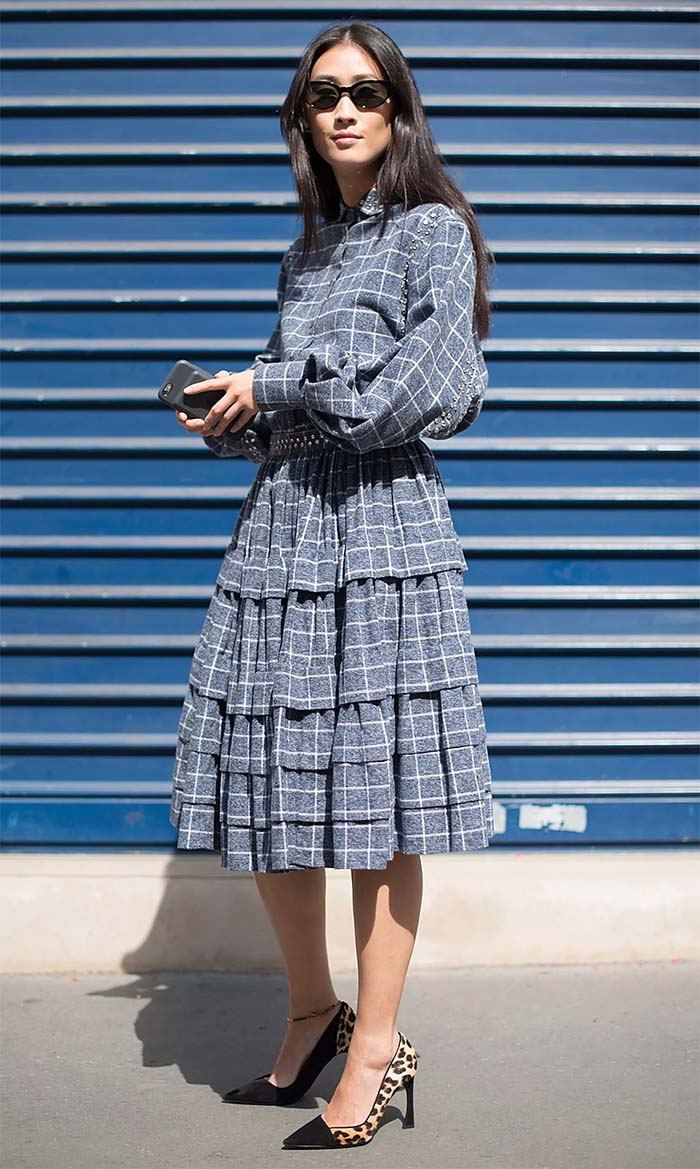 Don't be afraid to mix leopard with other patterns, like plaids, stripes or florals. Hint: Pairing shorter hems with spotted shoes creates a natural separation between the two prints and is less overwhelming to the eye.
PAIR IT WITH BLACK AND WHITE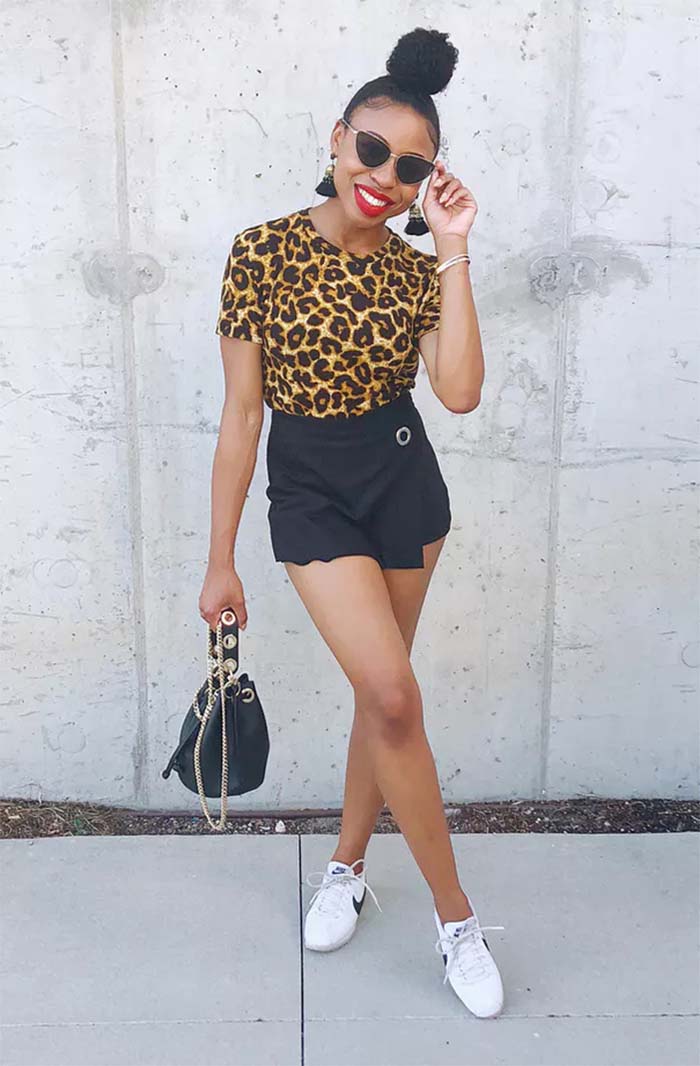 Take a cue from Coterie member Janée Barbre and style your leopard top with crisp black bottoms and stark white kicks.
OR WITH ANOTHER BIG COLOR TREND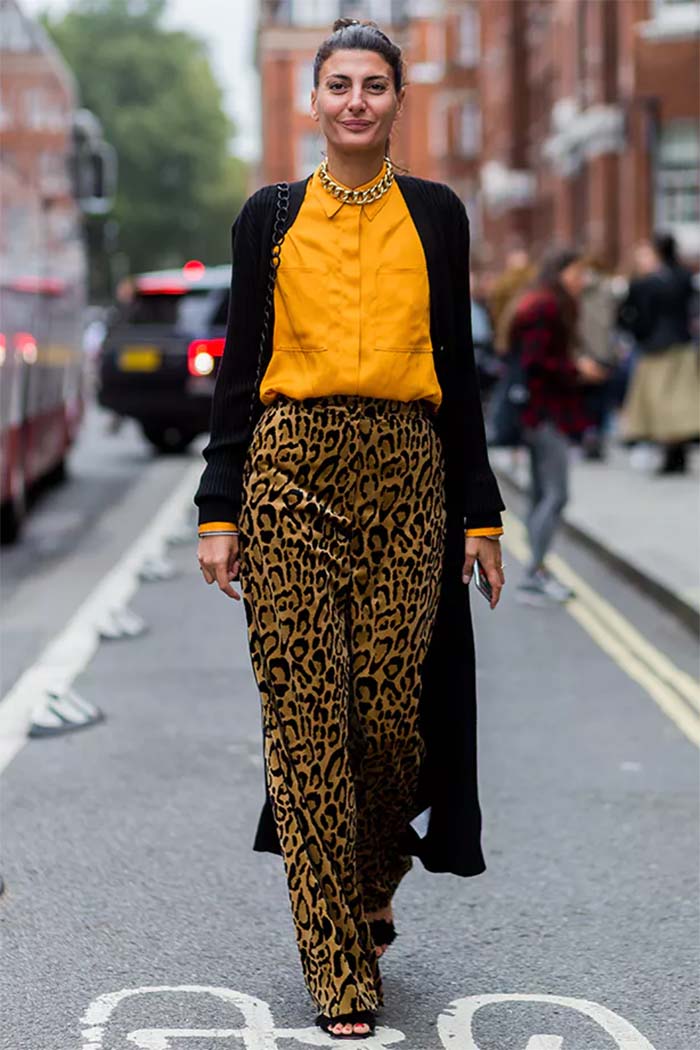 As with most prints, you can never go wrong combining leopard with any solid hue. But if you want to look doubly trendy, we say go for a beautiful burnt orange (plus, it'll give your skin a gorgeous faux glow).
TRY A CLASSIC SILHOUETTE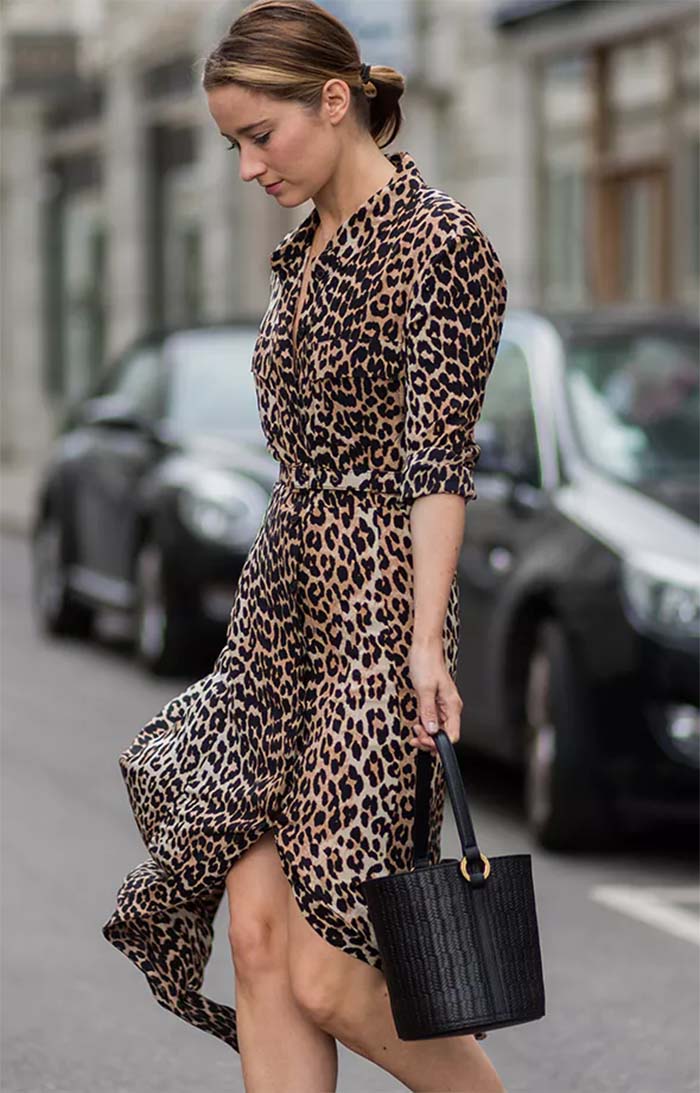 Wearing head-to-toe spots is not for the faint of heart, but preppy cuts like a clean shirtdress, tailored pants or structured button-down will keep the print's wild nature in check and create a harmonious balance.
USE IT TO BREAK UP A MONOCHROME OUTFIT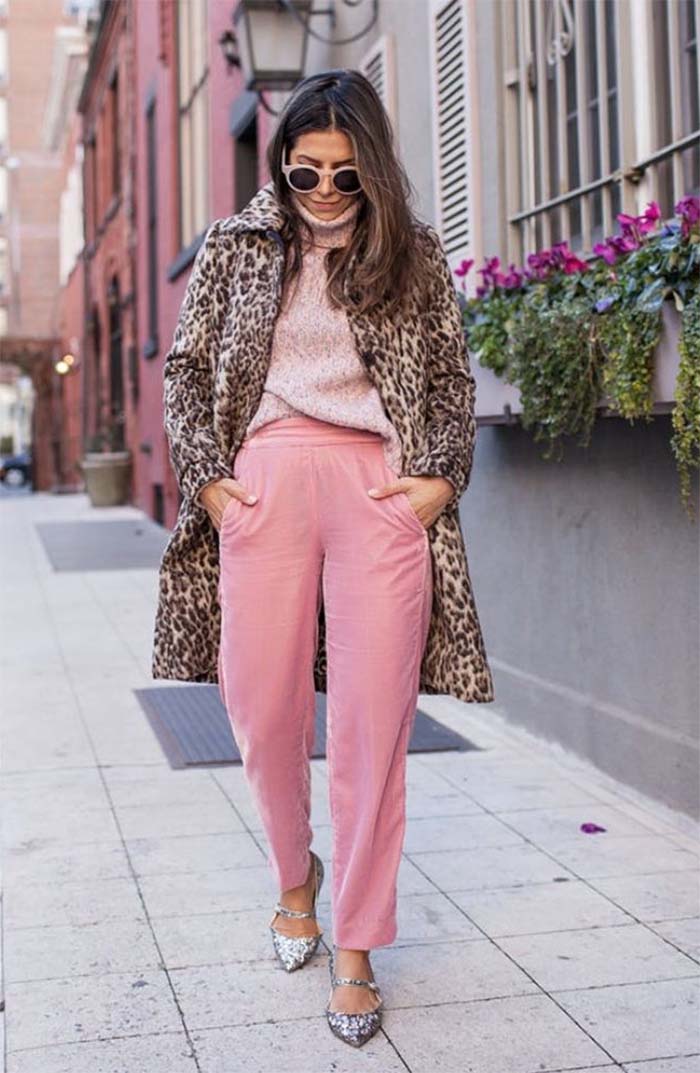 A spotted topper transforms a muted pink outfit into a super-stylish ensemble. Thanks to Coterie member Olivia Jeanette for showing us how it's done.
MIX AND MATCH SPOTS OF ALL SIZES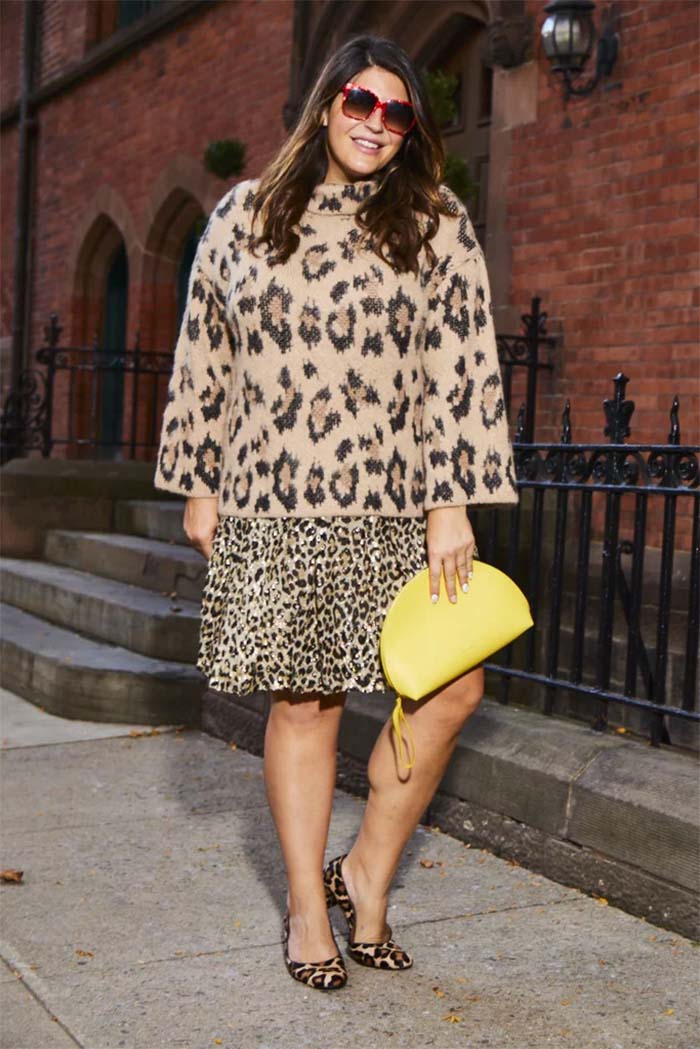 Now that you've mastered the art of wearing leopard print like a pro, it's time to go all out. Why not wear all your favorite new spotted pieces all at the same time like Coterie member Katie Sturino? A solid-colored bag and pair of bright, oversize sunnies help break up the print and keep you looking absolutely purr-fect.