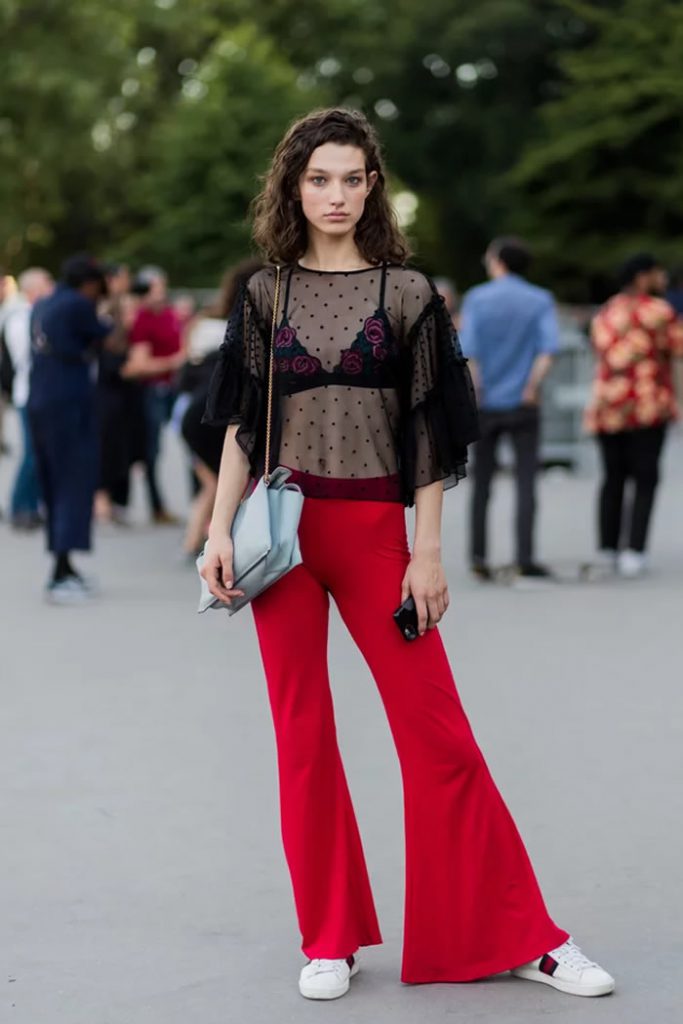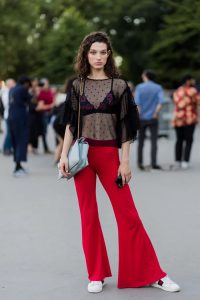 One thing you can always expect at Paris Haute Couture Fashion Week is the abundance of amazing street style outfits. While designers show off their creations on the runway, guests and models dress in their best on the streets.
You'll see people in designs from Dior and Chloé, but just as likely, someone in a denim skirt and t-shirt. The fashion influencers all have a pulse on easy Summer outfitsand with a little inspiration below, anyone can re-create the looks.
An afterwork-hours outfit that consists of a bandeau top, blazer, slouchy trousers, and buckle heels.
If your outfit is lacking that accessory touch, wear a bandana.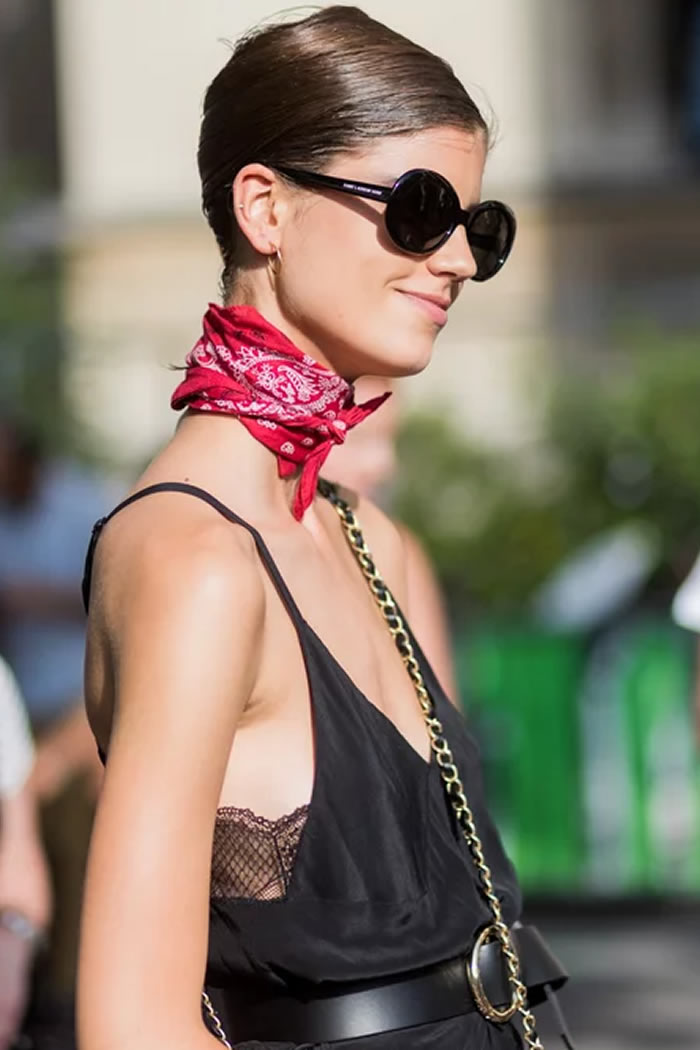 Leather skirts get even edgier with a lace-up top like this one.
A pop of pink is all you need to make your outfit stand out.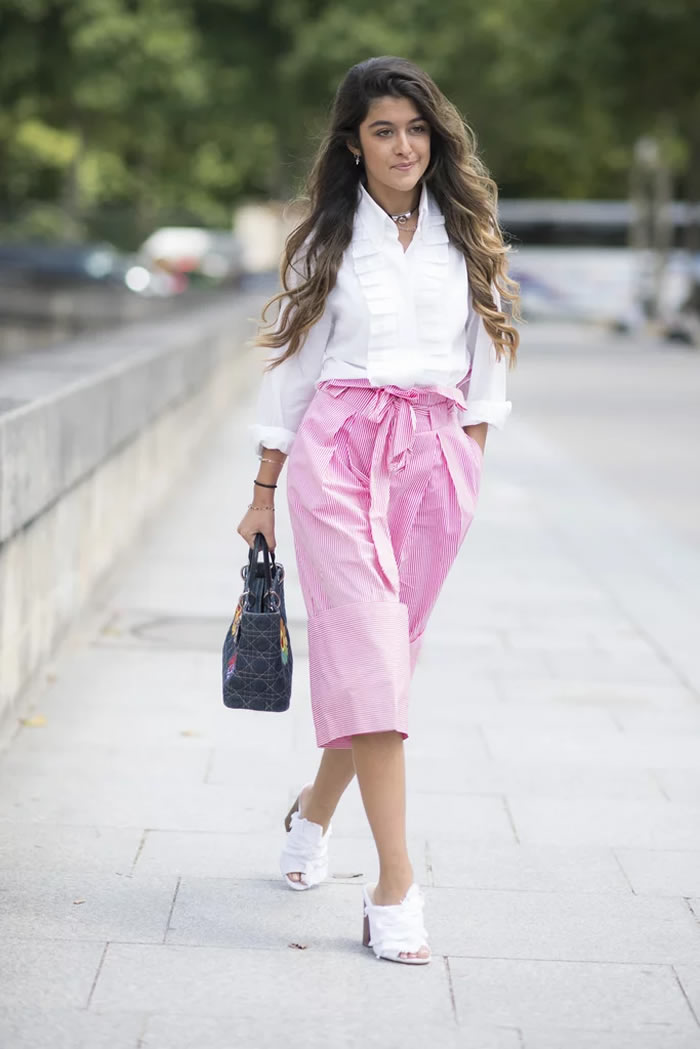 The new way to wear your blue button-down is with floral pants.
Chriselle Lim is proof that a pair of white sock boots can replace sandals for Summer.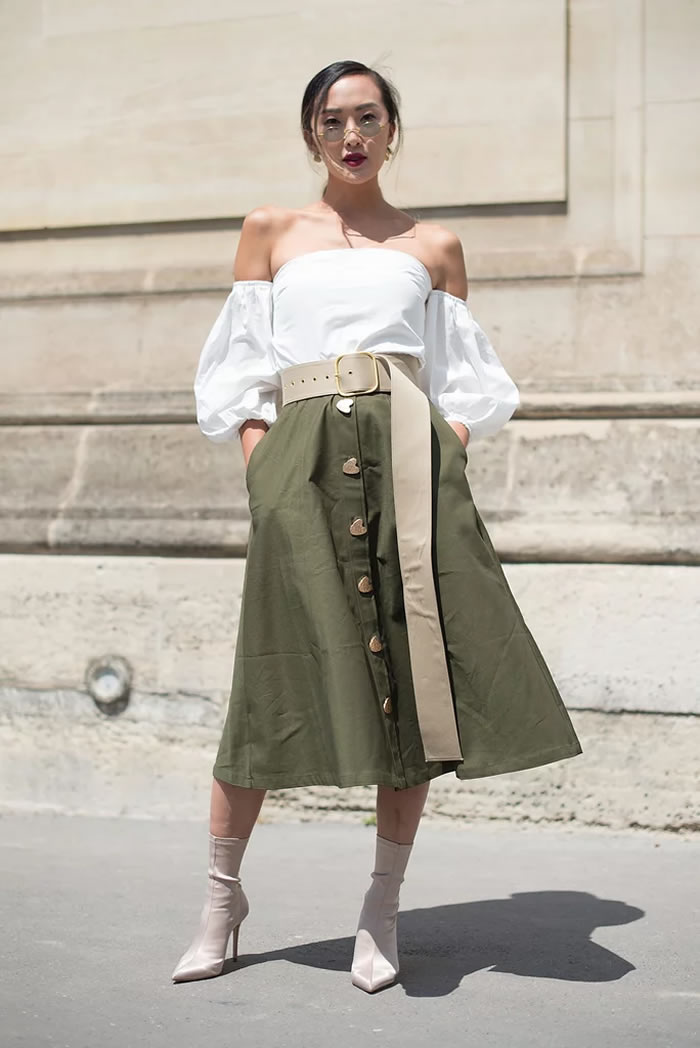 When you want a simple outfit to wear, try this combination of a gray tee, denim miniskirt, and sneakers.
To make your pajama-inspired outfit daytime appropriate, wear a pair of heels.
The Victorian blouse top meets 21st-century jeans.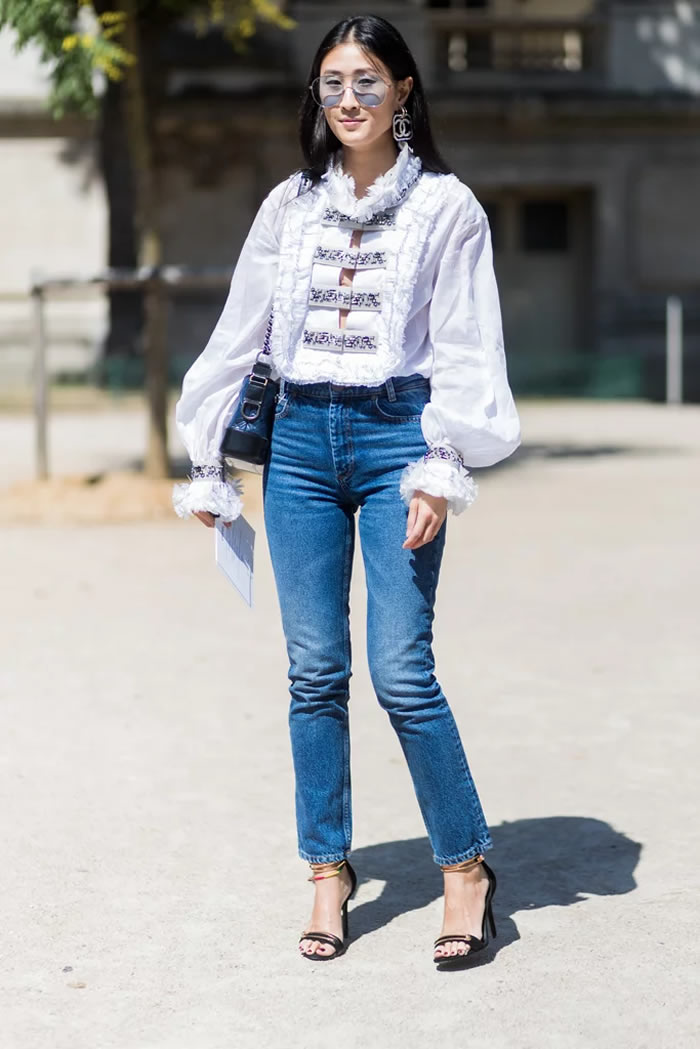 Estelle Pigault stealthily matches her slides to the colors of her dress.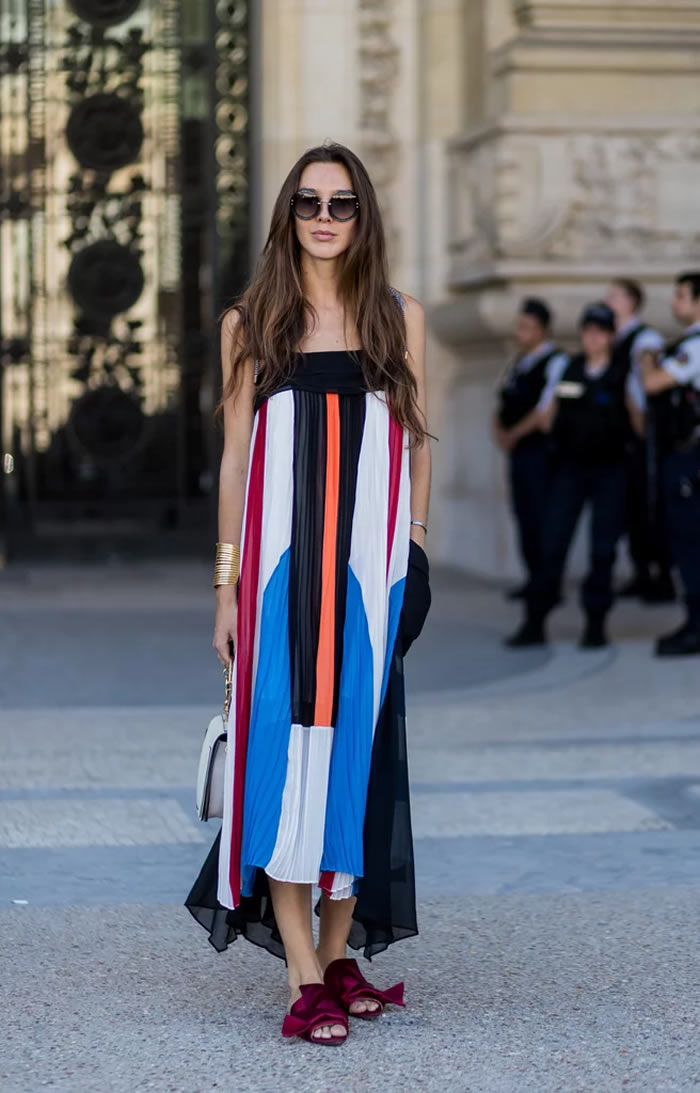 Workout sneakers can definitely be worn with your Summer dresses.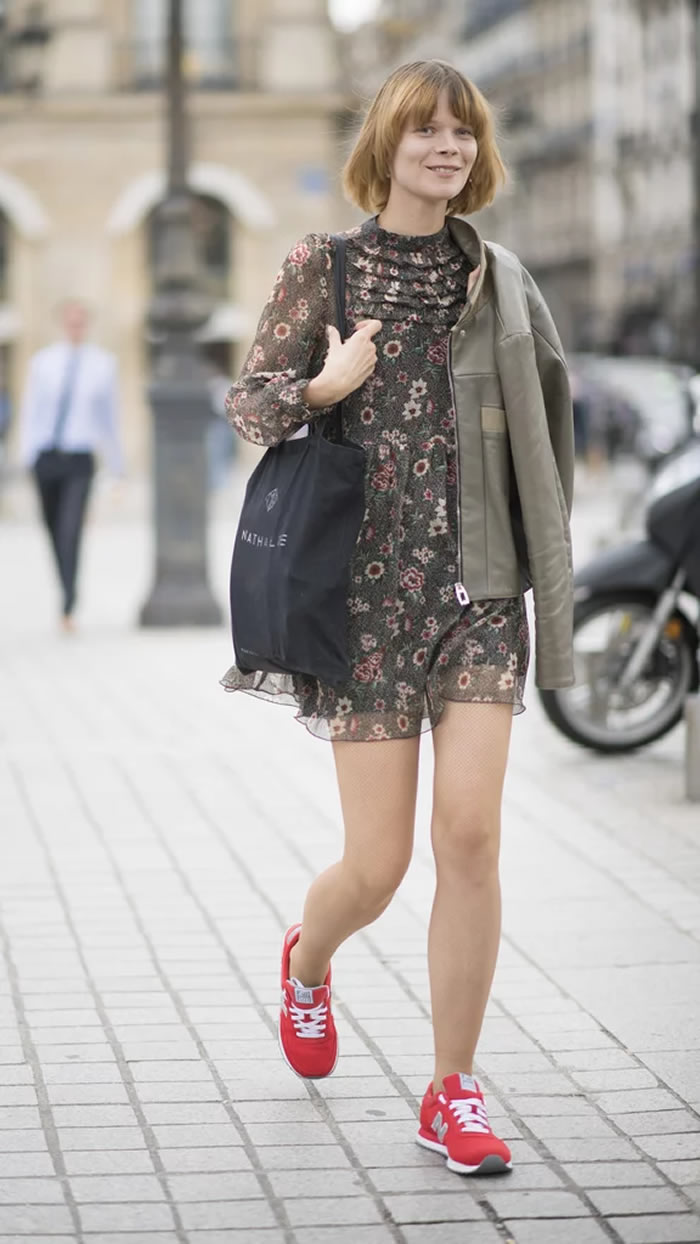 Keep the top neutral and the bottom flashy with a pair of colorful pinstripe pants.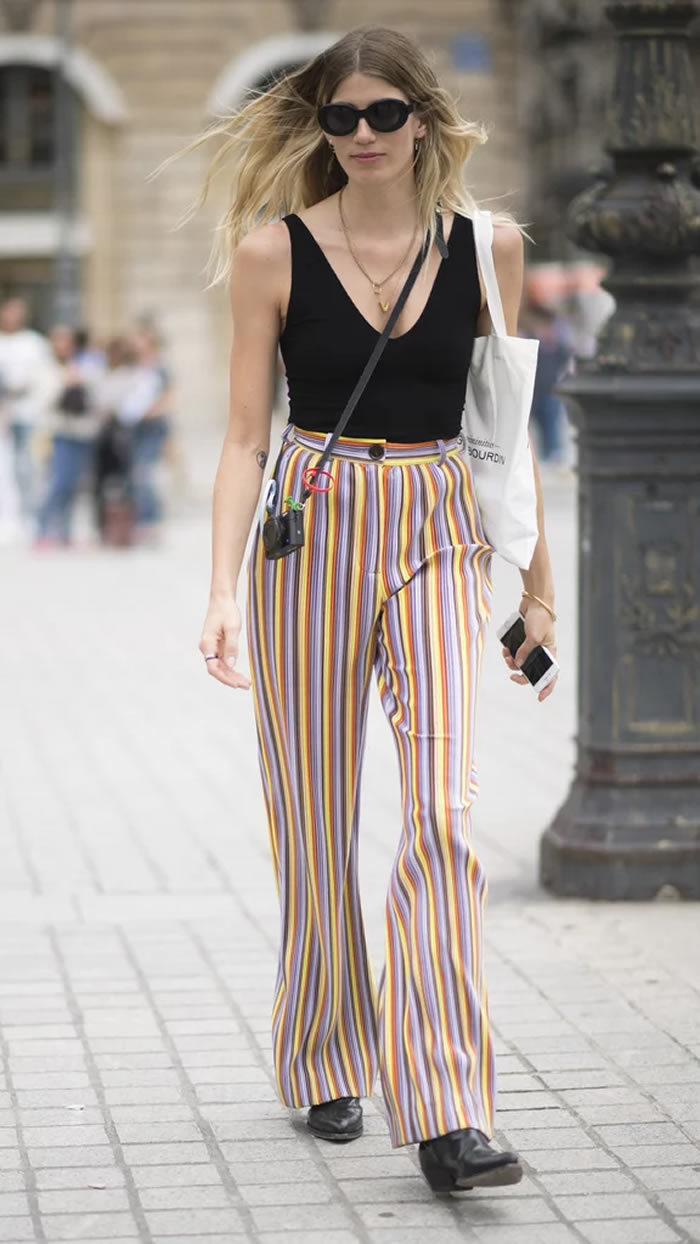 A new idea on how to layer your crop hoodie: wear it over your button-down.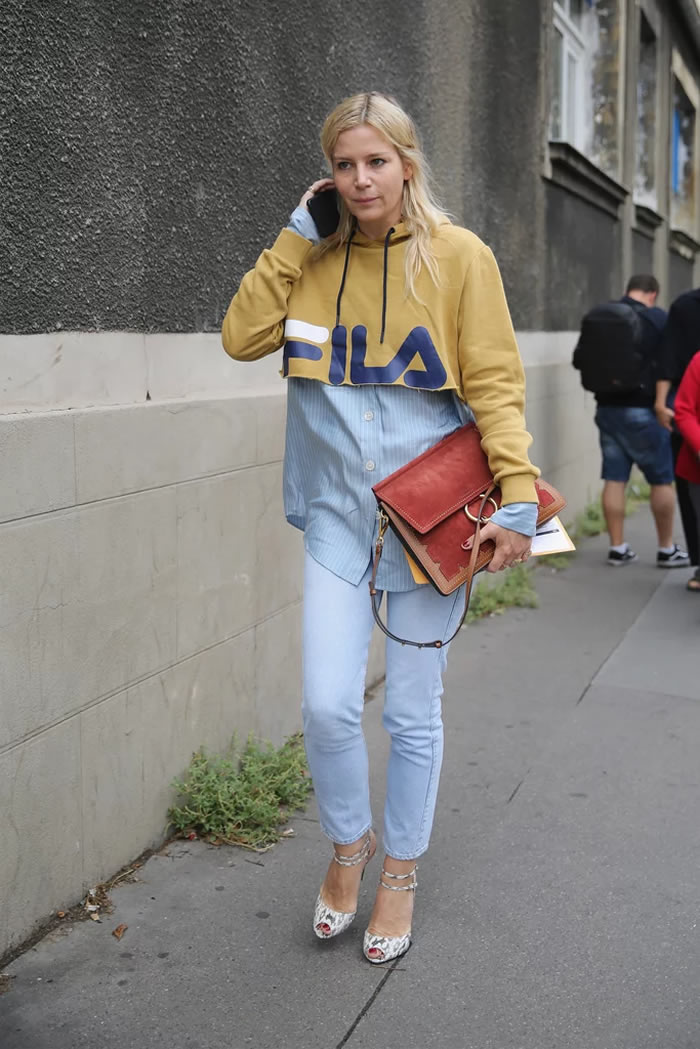 Red flared trousers for Summer? It's a do from us.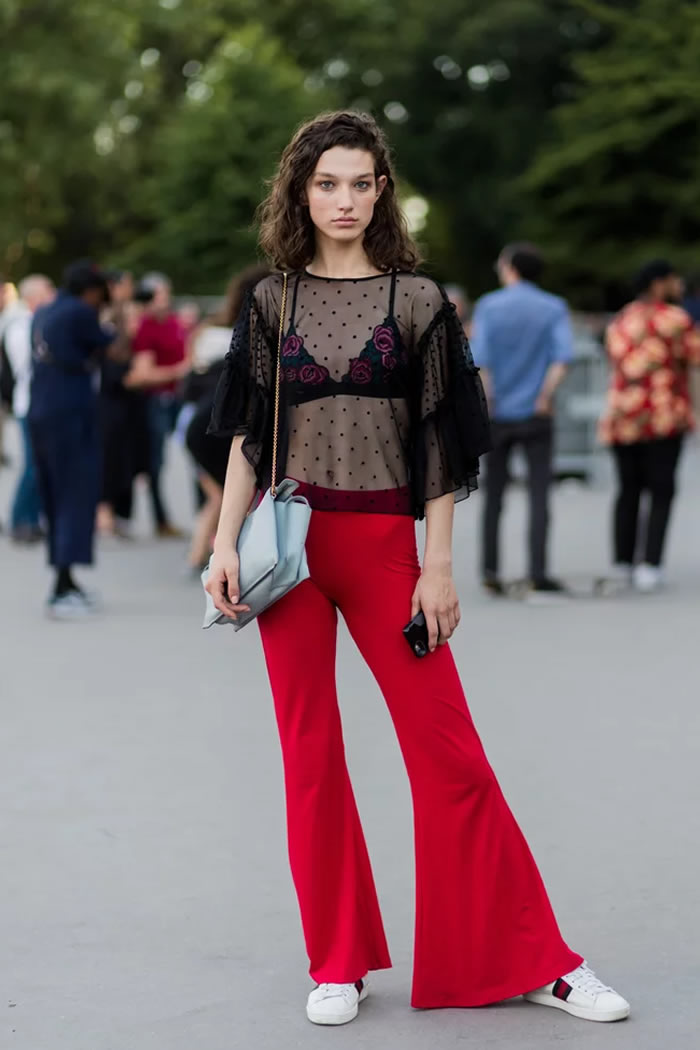 One of our favorite looks spotted in Paris was this sequin top and knotted leather pants combo.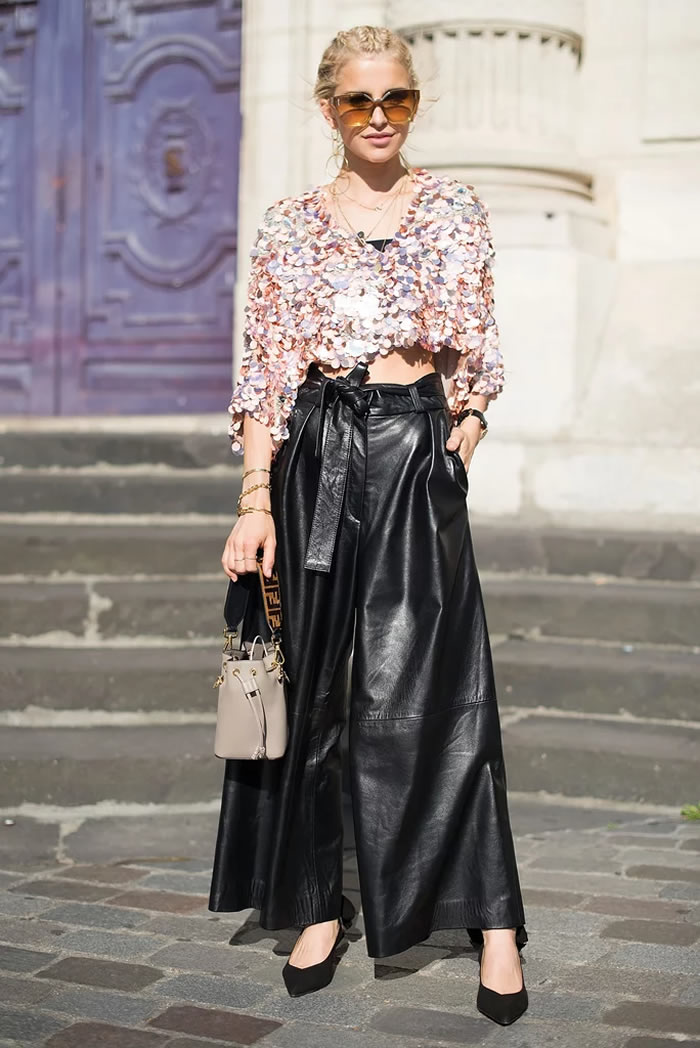 Wear your flannels half tucked for that "I woke up like this" look.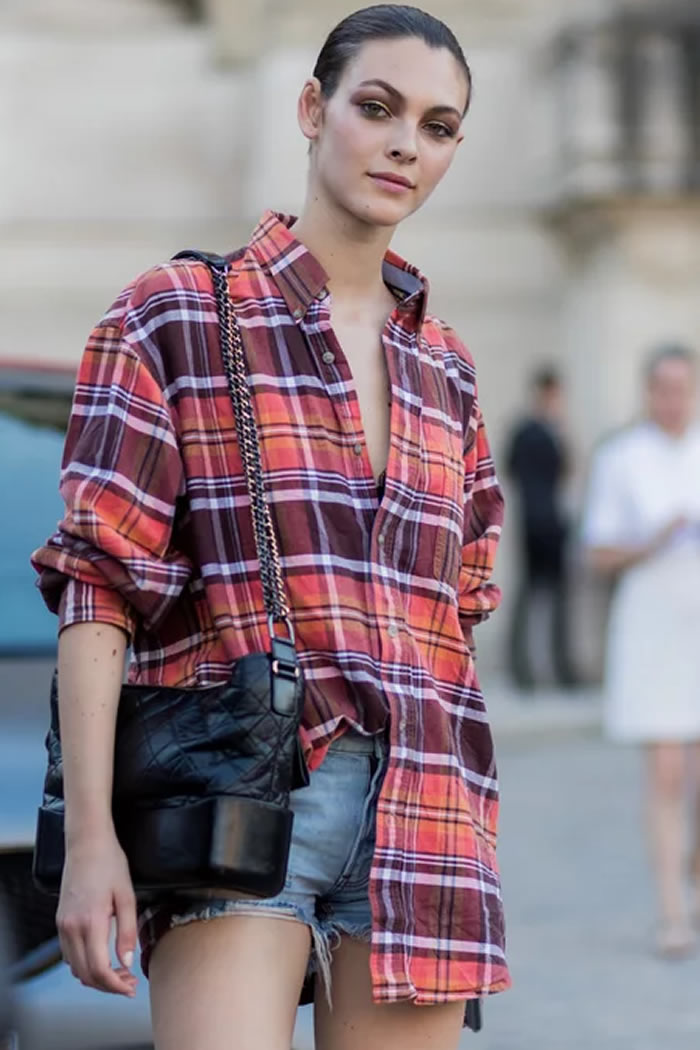 Via: popsugar