Instead, you've curated a wardrobe full of pieces that can truly be deemed the best of the best—and will leave you looking tailored and put together no matter what.
These are the eight things you are sure to find hanging in any Capricorn's closet. 
CLASSIC, BLUE-WASH DENIM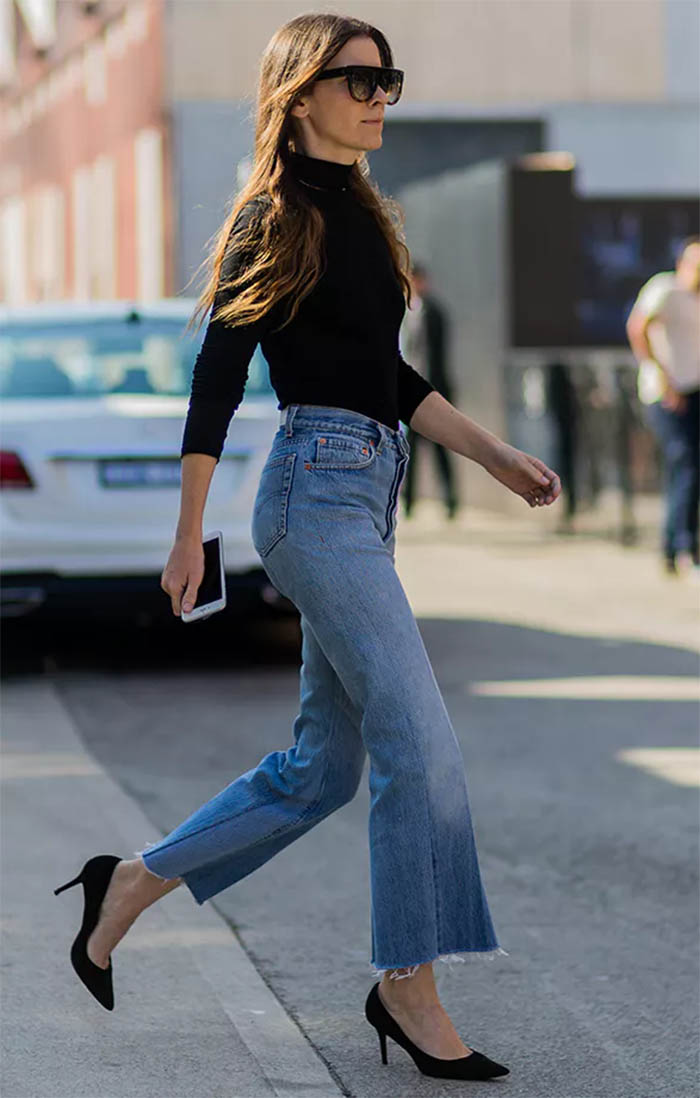 It doesn't matter whether you prefer skinnies, wide-leg crops or even loose boyfriend jeans, so long as they are a simple dark wash, fit perfectly and feature little to no distressing, because let's face it: even if you're stressed as hell, distress is the last thing you want to put on display.
A MID-SIZE LEATHER CARRYALL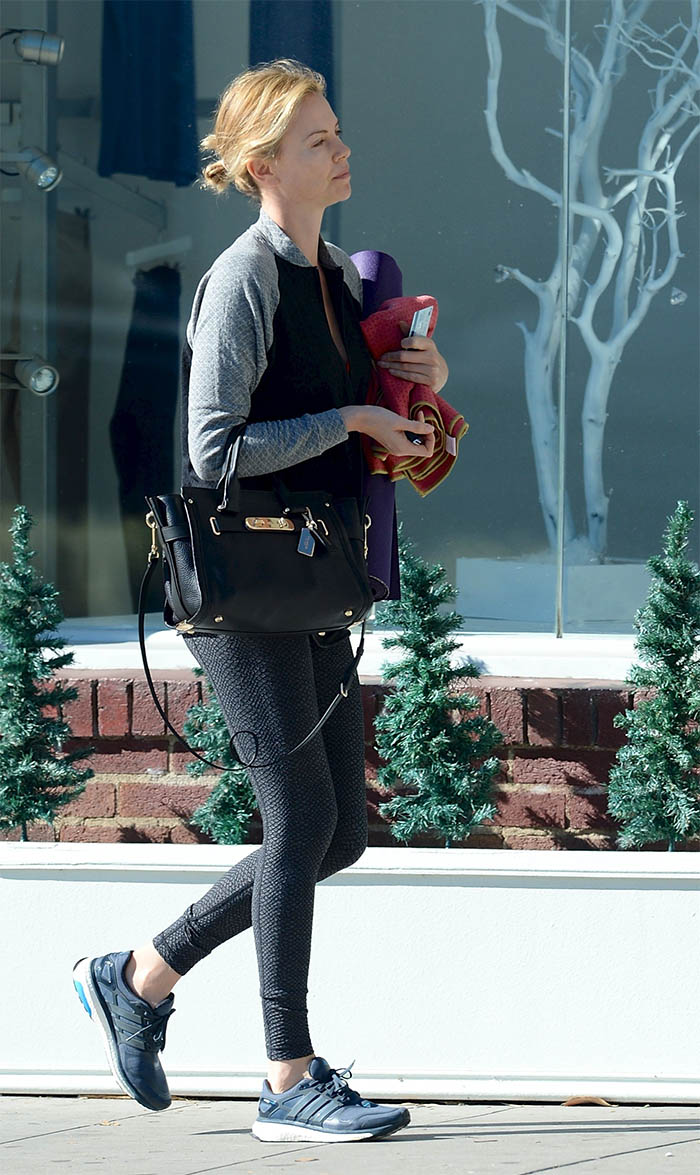 Bag lady is so not your energy. You need something ot too big, not too small, but just the right size to fit all your daily essentials and look Anna Wintour-ready all at once. (P.S. we have a sneaking suspicion Goldilocks may have been a Capricorn.)
MULTIPLE CRISP, WHITE BUTTON DOWNS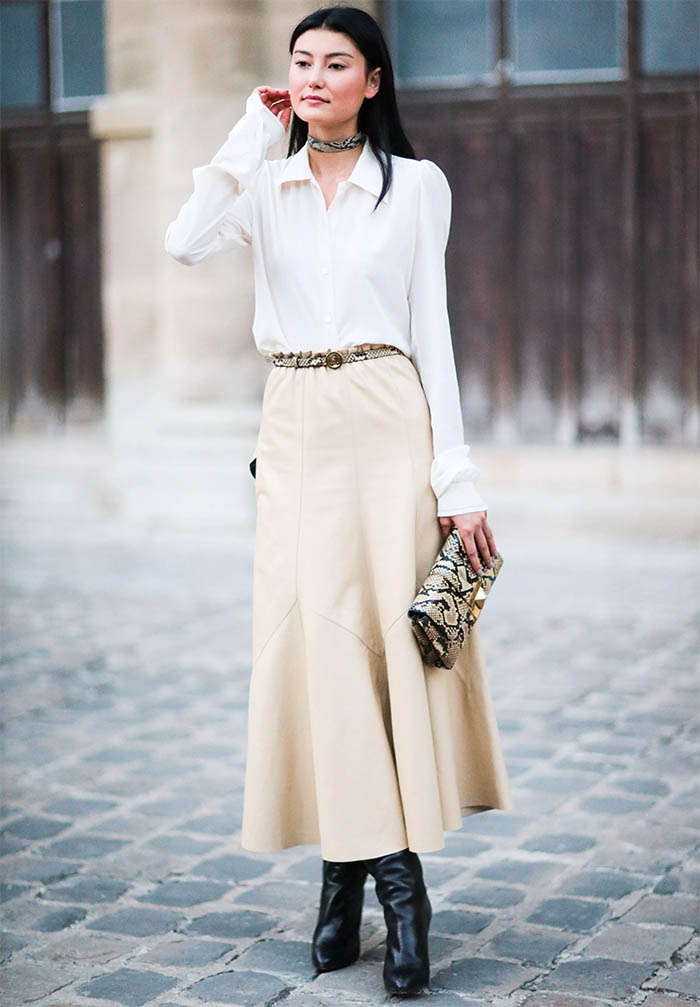 As an earth sign, you value practicality, integrity and consistency. As a Capricorn, you value looking sharp AF. So, what's more pragmatic and professional than a freshly ironed white button-down? Easy: a closet full of them.
LOAFERS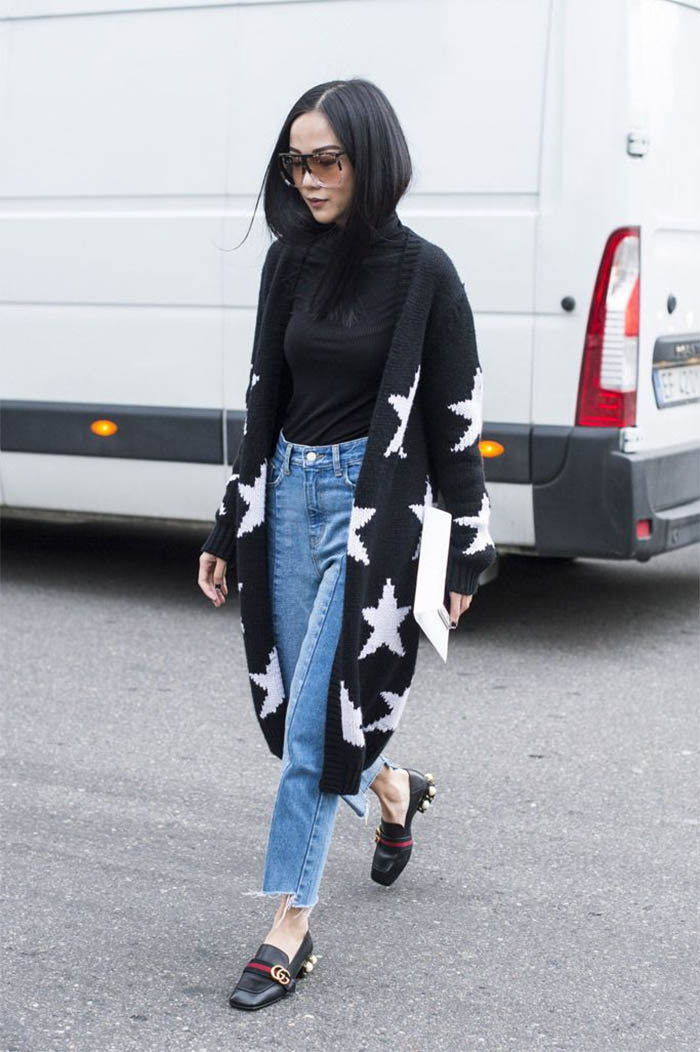 Timeless but not boring. Comfortable but not dowdy. Dressy but not fancy. You called it, Caps, loafers are the greatest footwear of all time, and pretty ideal for all those day-to-evening jam-packed days you plan for yourself.
A BASE OF NEUTRALS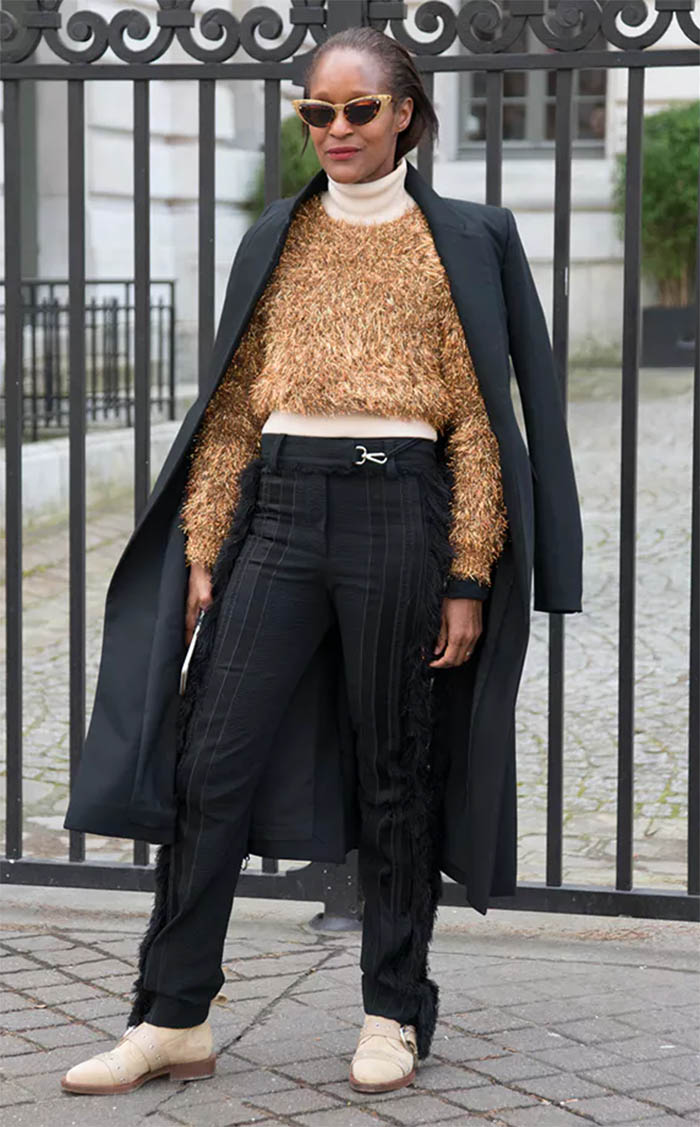 Tan, brown and black will always be your number one go-tos, so it's essential that the backbone of your wardrobe is made up of these elements. Think: turtlenecks, tees, slacks in your fave color palette (brown, black, white, tan). Then, when you are feeling extra "wild," you can build on the foundation you're already comfortable with. 
OLD SCHOOL PRINTS LIKE BLACK WATCH PLAID OR HERRINGBONE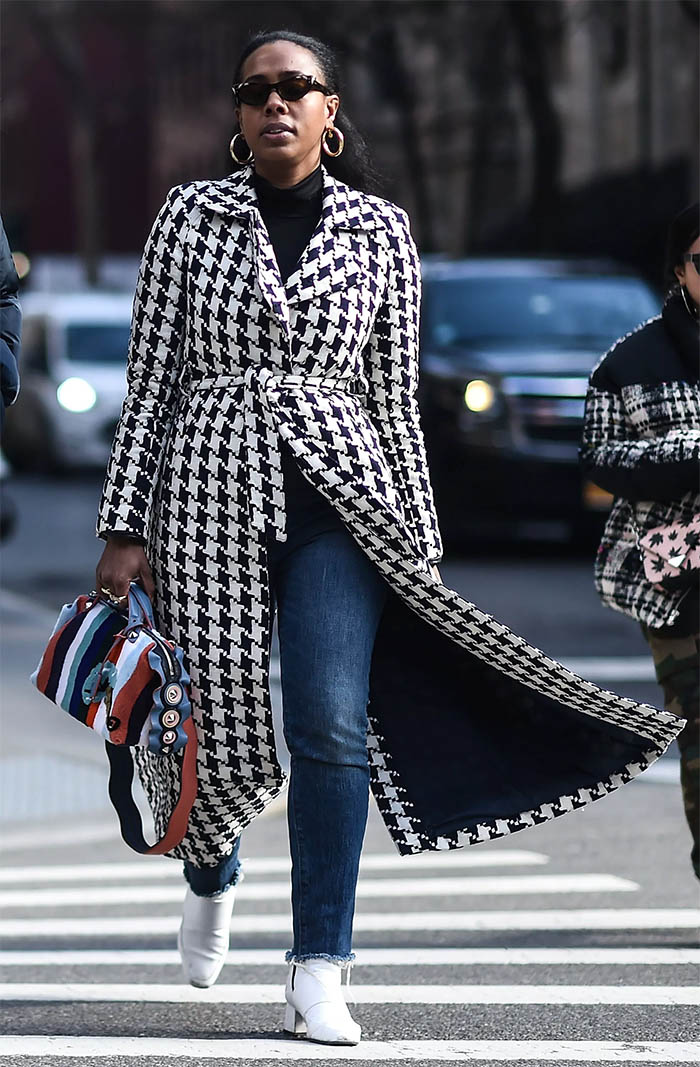 You're not much of a fan of wild prints, but the ones you do gravitate toward all carry a sense of history or tradition, like plaids, pinstripes or even houndstooth. So if you do want to jazz up your vibe, a classic pattern is the Capricorn way to do it (even if it's only in the form of a small accessory). 
A MONOTONE SLIP DRESS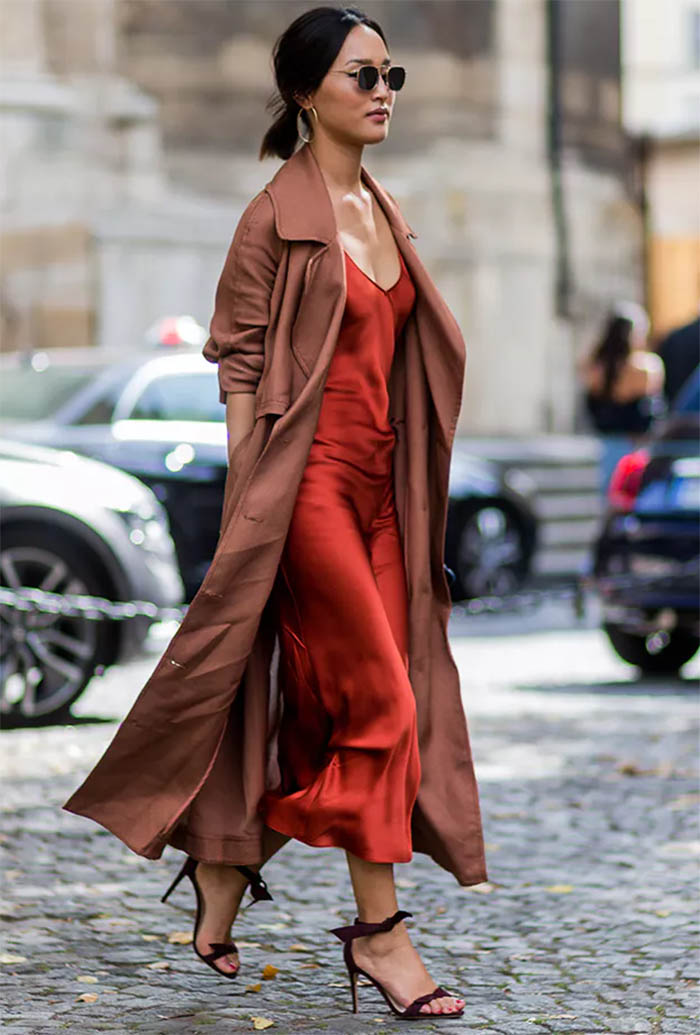 Even more versatile than a little black dress, a mid-length, solid-colored slip dress can be dressed up or down to fit basically any occasion. Headed to work? Layer a boxy turtleneck sweater over and pair with tall leather boots. Dinner with the in-laws? A cardigan and pair of pointy-toe flats should do the trick. Going out with friends? Slip on those kitten heels and a pair of statement earrings and, suddenly, you're ready to dance the night away.
A CAMEL WOOL COAT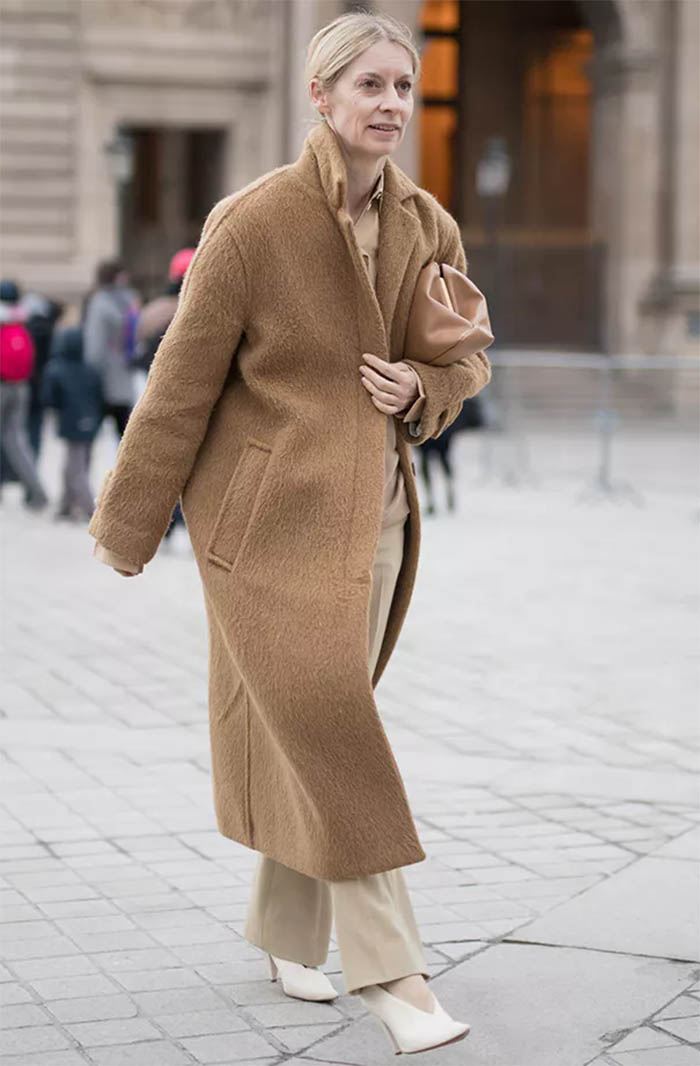 There is nothing more classic than a camel coat, which means you absolutely need one. Plus, a good wool coat is just as warm as a puffer but looks infinitely more put together. It doesn't hurt that it will never go out of style, either, meaning you can reply on this staple to get you through those dreary winter months year after year after year. Pretty practical, huh?