The teenager,Delaney Clements, from Colorado who was battling cancer was given a surprise visit by Taylor Swift as a mark of sympathy and an attempt to cheer her up,and also managing to boost her energy. This girl remained under treatment but could not survive and after having faced the disease boldly ,finally succumbed and died.This was formally announced by the girls mother.
At the very early age of her life Delaney Clements, 13, had to encounter the disease called neuroblastoma,which is a a rare form of childhood cancer. This cancer suffering little one became part of the headlines when a friend of hers shaved her head to show her regard and solidarity with Delaney and got thrown out of school for violation of dress code.Later in the same year when the Clements girl was visited by Taylor Smith in hospital on the occasion of Christmas ,that too became news.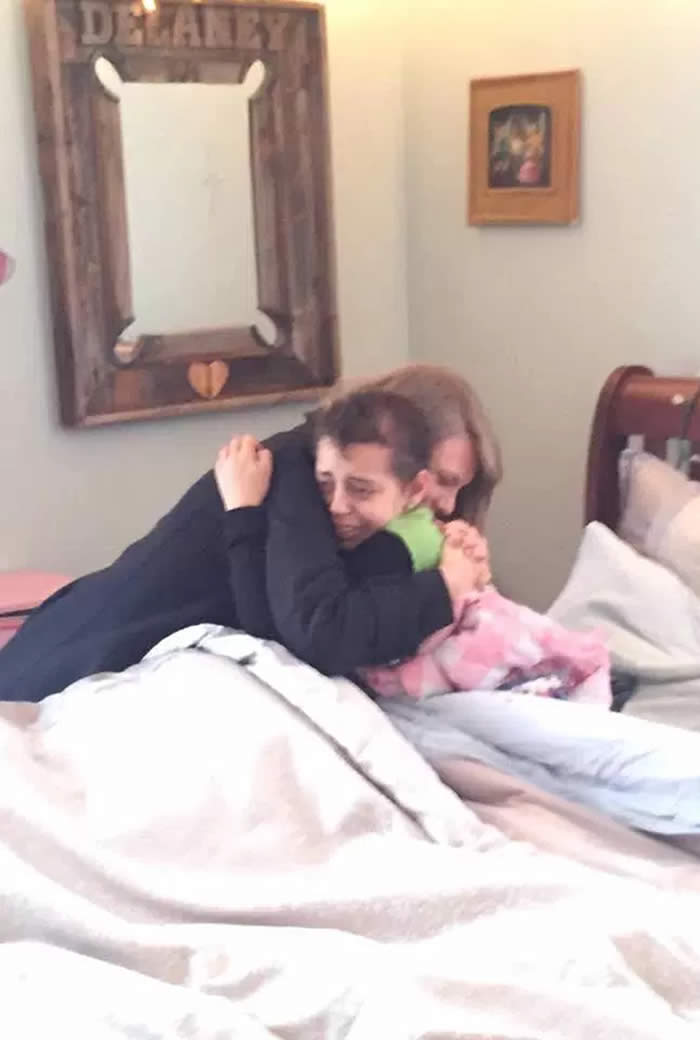 And now that she has passed away ,one feels immense sorrow after seeing the face book post of her mother which says, "With all the sorrow a heart can hold, we are beyond grief at the loss of the most amazing person in our lives," Wendy Campbell wrote Monday morning. "Please more than ever respect our privacy at this time as we mourn the loss of our beautiful angel. Taylor Swift's visit to Delaney followed a campaign a local radio station started for a visit by the superstar entertainer. Campbell posted several photos of the visit, which she called "the best Christmas present ever" for her daughter.
As a sequence to this post ,the super star also shared photos from her visit in an Instagram collage in which she wrote in the caption, "Merry Christmas Baby." Meanwhile the condition of the little one did not improve and infact it was reported that she was sleeping more and more,adding upto almost 16 hours a day. History of the patient tells us that Delaney was diagnosed with neuroblastoma when she was 8. Two years ago, she appeared on TODAY after her friend, Kamryn Renfro, shaved her head to show support for Delaney but was then thrown out of school.