She has walked runway shows for Versace and done advert campaigns for Tommy Hilfiger. And despite Ivanka Trump's modelling days being behind her, she still definitely has an eye for fashion.
The 33-year-old businesswoman showed her style in a pink number while out and about in New York City on Sunday. The blonde stunner showed off her legs in the sleeveless mini dress featuring a floral design which she teamed with a pair of beige patent leather heels.
The accessorised the look with a light blue leather clutch, a large ring and dangling white earrings while walking along the sidewalk next to a gal pal. The daughter of mogul Donald Trump had her blonde locks up in an elegant bun and natural, complimentary make-up on her face topped off with a swipe of shiny pink lip.
On Friday, Ivanka went au naturel followed comedienne Amy Schumer's footsteps by posting a make-up free selfie.
The self-taken image came just a few days after the 33-year-old Comedy Central star encouraged her fans to spoof a boyband music video to embrace their natural beauty by sharing fresh-faced pictures of themselves on social media.
'I was inspired by @amyschumer's hilarious #onedirection parody to do my best no-makeup #bluesteel this morning [sic],' Ivanka captioned her picture, which she took in a bathroom mirror.
While Amy's Twitter followers responded to her challenge in large numbers, Ivanka's selfie, which also pays tribute to hit fashion-focused movie Zoolander and the 'blue steel' face made famous by its star Ben Stiller, may be one of the trending topic's most popular pictures.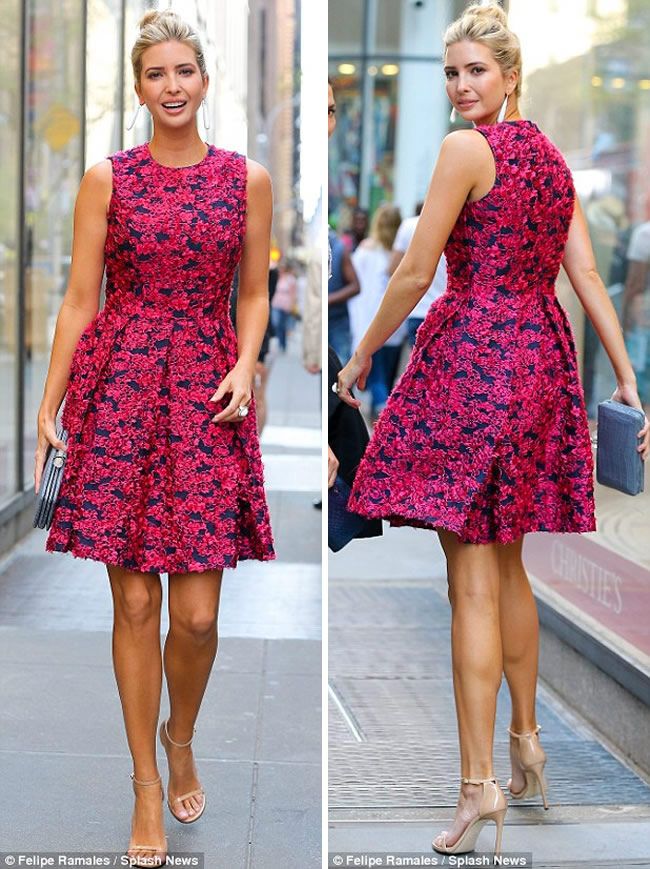 The wife of businessman Jared Kushner also has a fantastic figure to match her beautiful face as she regularly exercises and even participated in a 13-mile marathon in Central Park last month.
Speaking to the New York Daily News, she revealed how she stays fit. 'I've always worked out in some capacity,' she said. 'I have a trainer I meet with once a week at the gym, and I golf and do yoga, but I never considered myself much of a runner.'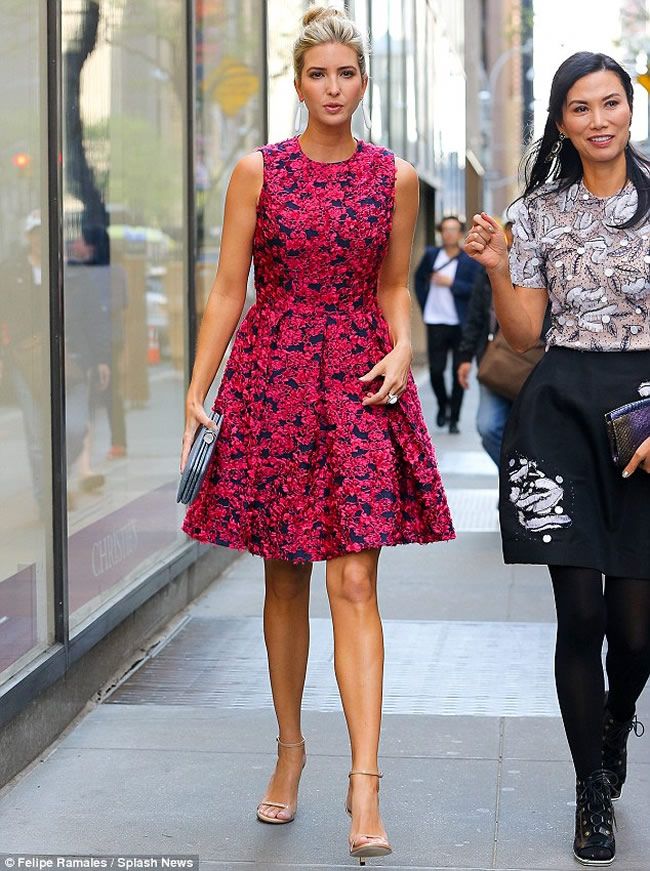 The busy mother and mogul revealed that she trained for the marathon by fitting in time for runs early in the morning and on the weekend, but sometimes it does not go as planned.
'I try not to beat myself up when it just doesn't happen,' she said. 'It's more motivating to stay positive.'
Source: Dailymail