Fans of Breaking Bad know him as Walt Jr., but on Sunday afternoon, RJ Mitte traded in his New Mexico teen wardrobe for a Vivienne Westwood "breast"-plate while making his runway debut at the designer's spring 2016 men's show in Milan.
The 22-year-old, who is signed with Elite London and has appeared in several editorial shoots as well as ads for Gap, also sported a roulette-inspired graphic tee and textured black blazer as he strutted down the runway in dark denim and blinged out Birkenstock-style sandals. (Unfortunately, Mitte's onscreen dad Bryan Cranston was unable to be there to show his support as he was busy making onstage appearances at EDC.)
It appears that Westwood, who also cast Game of Thrones star Gwendoline Christie in her fall 2015 show earlier this year, is a devoted fan of TV dramas in addition to being a celebrated avant garde designer.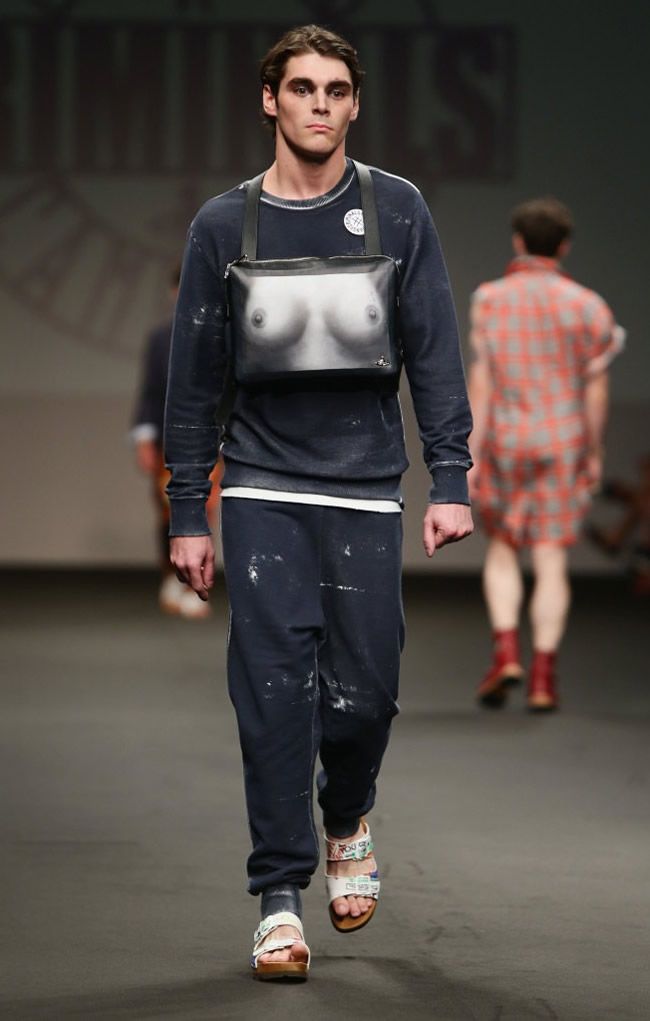 After his modeling gig at Westwood's show, Mitte also made a visit to Fendi's presentation, where he received the front-row VIP treatment alongside Boyhood's Ellar Coltrane — a fellow actor-turned-model.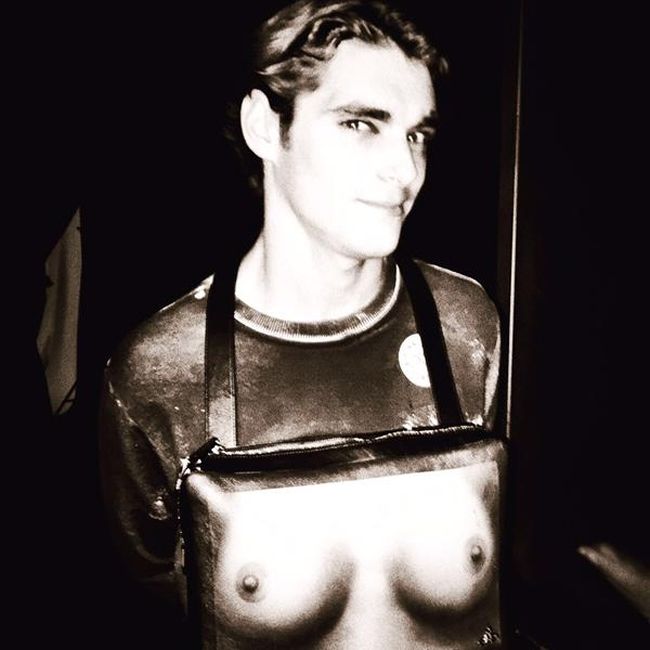 vis Hollywoodreporter