She may look like Superwoman in her latest lingerie campaign imagery. But Rosie Huntington-Whiteley says she designed her latest line with real women in mind.
The blonde Devon-born model looks sensational in her latest shoot for the high-street giants, as she poses in a black lacy bra and matching pants.
Rosie shows of her toned thighs and washboard abs as she poses in her underwear. Talking about her designs, Rosie said: "At heart, I think I'm the girl from Devon still, so it's much more interesting for me to make something for the people I really relate to.
"Deep down, I feel much more comfortable in my welly boots with my mum up a field than I do at some fancy red-carpet event in Hollywood."
Rosie poses in a silky red and white bra and pant set in another photo, as she reclines on her bed. The gorgeous model slipped into some silk pyjamas for her next shot, as she walks seductively around her bed while gazing down at the floor.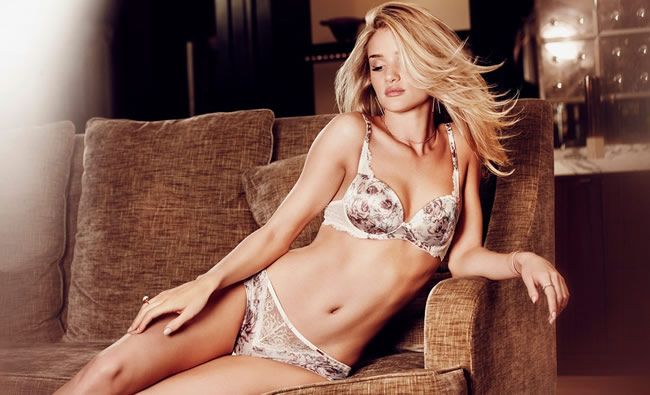 The model, clearly proud of her designs and her smokin' hot bod, posted a number of snaps of herself in her pants on her Instagram account.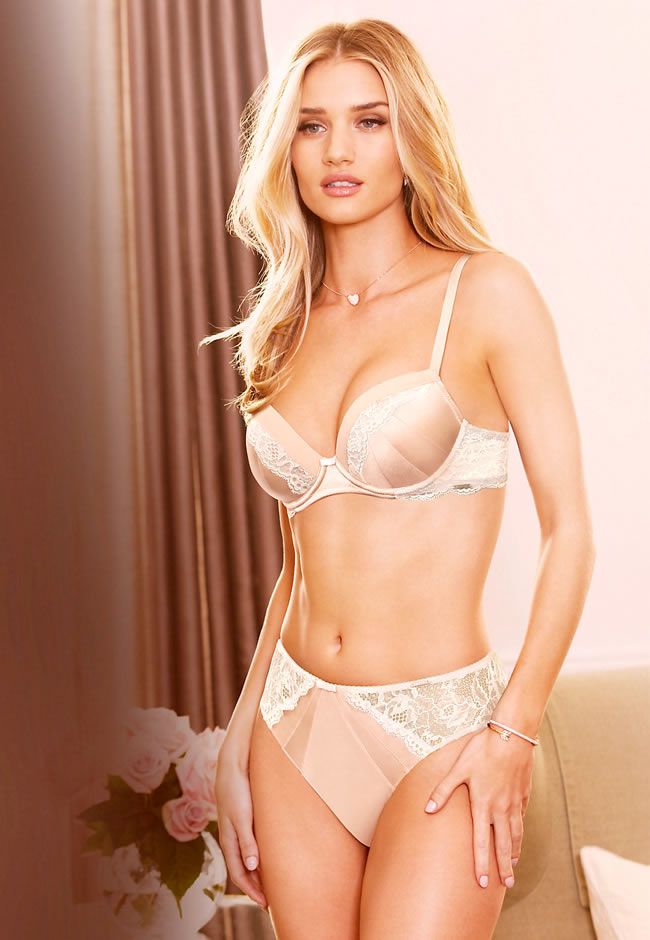 "Rosie For Autograph summer collection now available in stores and online exclusively @marksandspencer#SummerLoving #RosieForAutograph#RosieLingerie," she wrote alongside the photos.