It seems like we keep revisiting 'Jelena' but hey, history aise hi nahi banti hai. Speaking of which, Selena Gomez has had enough. The Taki Taki singer is presumably done with the Justin Bieber chapter of her life and is ready to move on to a new one. How? Selena has gone ahead and deleted the last post about her ex-boyfriend Justin where she wished him happy birthday. Why now? Well, you'd also reach your limit if there's constant badgering by the tabloids that can't stop speculating about the duo even after Bieber's marriage to Hailey Baldwin.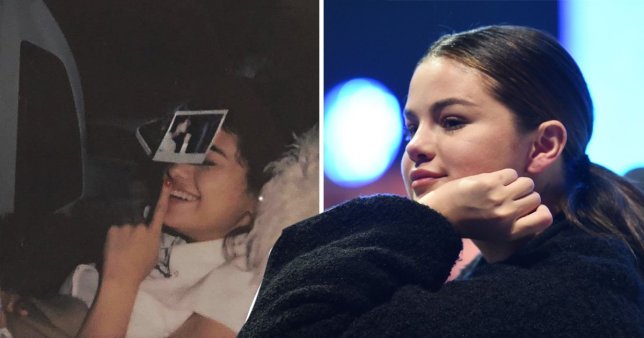 Now, of course, they have so much history of being on and off more times than we have had hot dinner but things had spiralled which is why she had quit social media amidst a mental breakdown. And now that she is back, the hitmaker is trying to erase the traces that put her in turmoil in the first place. If you're wondering, this is the post we are talking about:
Selena Gomez has deleted this last Justin Bieber-related post from her Instagram account. pic.twitter.com/Ajl9iJhIgx

— Pop Crave (@PopCrave) June 11, 2019
as she should

— moh (@SelenATEors) June 11, 2019
Better late than never

— Olivia (@angelboys1d) June 11, 2019
We stan! pic.twitter.com/p8bMjcifrH

— Jeremy Spears (@JeremySpears30) June 11, 2019
Selegend

— Casey ?️‍? (@breathin_butera) June 11, 2019
As she should. Getting rid of negative energy on her feed to prepare for her new era. #sg2 ?? pic.twitter.com/7Vc0ho0dec

— ????? ? (@Selenasg2marie) June 11, 2019
good! hes trash sis

— Little Miss Stinkiest Pussy 2019 (@jordanxieties) June 11, 2019
After a whirlwind of romance with Selena, Justin Bieber recently got married to Hailey Baldwin in September 2018. The couple initially chose to keep their wedding under the wraps but eventually revealed that they tied the knot. Ever since Hailey and Justin have been flooding the internet with adorable videos and have been spotted indulging in PDA on several occasions. They have clearly moved on. It's about time Jelena fans do too.