Sofia Vergara had a rather awkward encounter with her ex fiance on the red carpet on Monday night. The 42-year-old actress Sofia Vergara was approached by Nick Loeb, 39, while she was giving an interview at New York's Angel Ball.
The Modern Family actress was talking to Extra TV about Magic Mike XXL when he swept in behind her, flashed a smile and said it was nice to see her.
Sofia, who split from Nick in May this year, hardly gave him the time of day and promptly turned around to face the cameras and continued her interview with AJ Calloway. The timing proved to be especially awkward since Vergara has been dating 37-year-old Magic Mike star Joe Manganiello since the split with Loeb. Whether Loeb planned the meeting or just happened to pass by his former fiancee, he didn't get much of a reaction on the carpet. Both have claimed to remain friends following the end of their two-year engagement.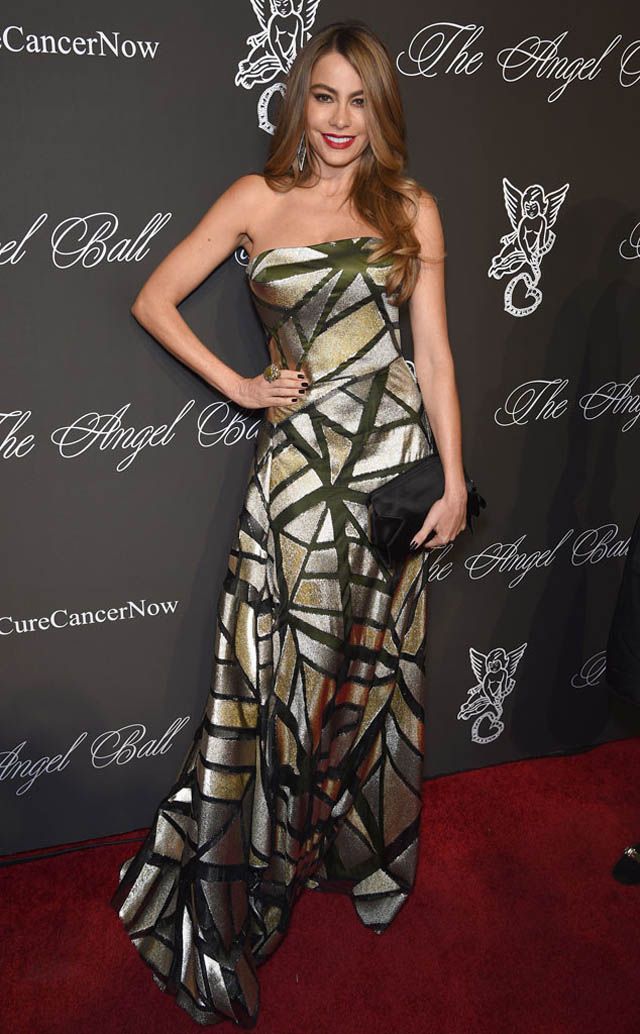 Despite the absence of Vergara's current boyfriend due to Manganiello's filming obligations, the actress didn't have to spend the evening alone – her adult son, Manolo, 22, accompanied Vergara through the night. This meeting marks just the latest incident of a multi-year relationship between Sofia and Nick. After their first meeting at a Golden Globes party back in 2008, the actress and the political scion dated for nearly four years before announcing their engagement – shortly after a short split from each other – in July 2012. When the couple decided to split for good, Vergara stated publicly that excessive work for both killed the relationship.