Tea Dresses are much liked by young girls and are the best wear for this summer. A tea dress- a wardrobe staple is refreshing and very fitting for those who want something easy to throw in yet still very stylish. Its silhouette is romantic and breezy and available in different floral or geometric prints, below or above the knee, etc.
Check out these fabulous outfit ideas for wearing tea dresses this summer.
Floral tea dresses
Floral tea dress is a common combination that dates back on the '60s and is still popular. There was a time when this outfit was wear by housewives' uniform but it's for everyone now. And it is particularly excellent for brunch when you are having great time with your mates.
Bateau neckline
Bateau neckline has an instant femininity to it. A sleeveless tea length dress with an A-line pleated skirt and the top half fitting snugly hits a wave of nostalgia for the '60s. To add further grace to this outfit a round equally vintage glasses could be a wonderful classic throwback.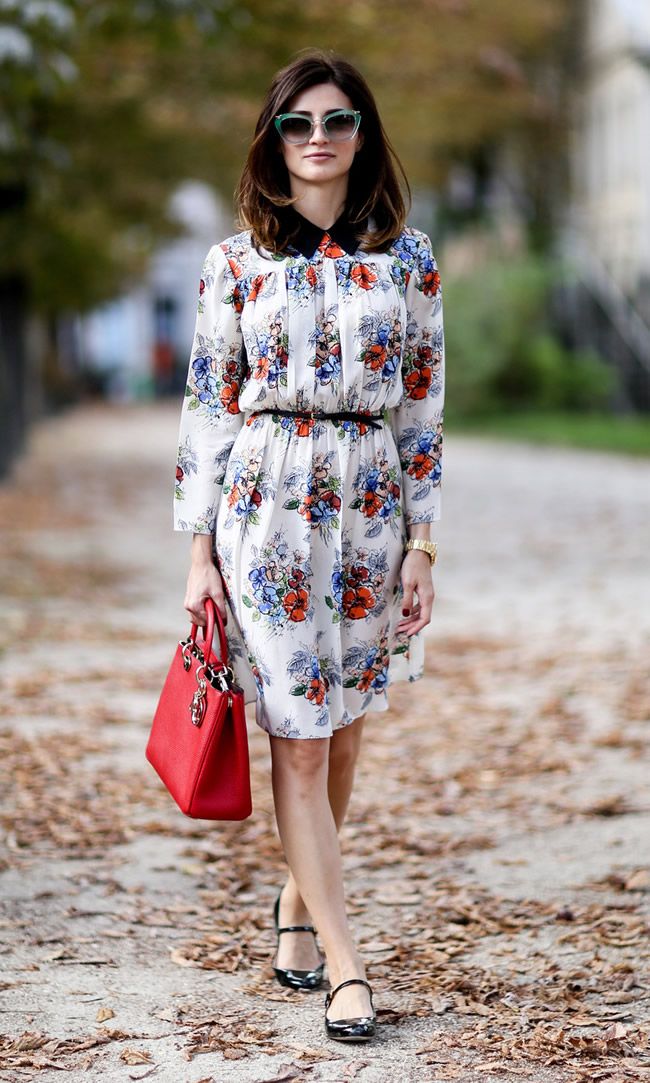 Floral boho print tea dress
Funky colored boho printed tea dress looks amazing with a perfectly modern purse and pointy heels to match it with.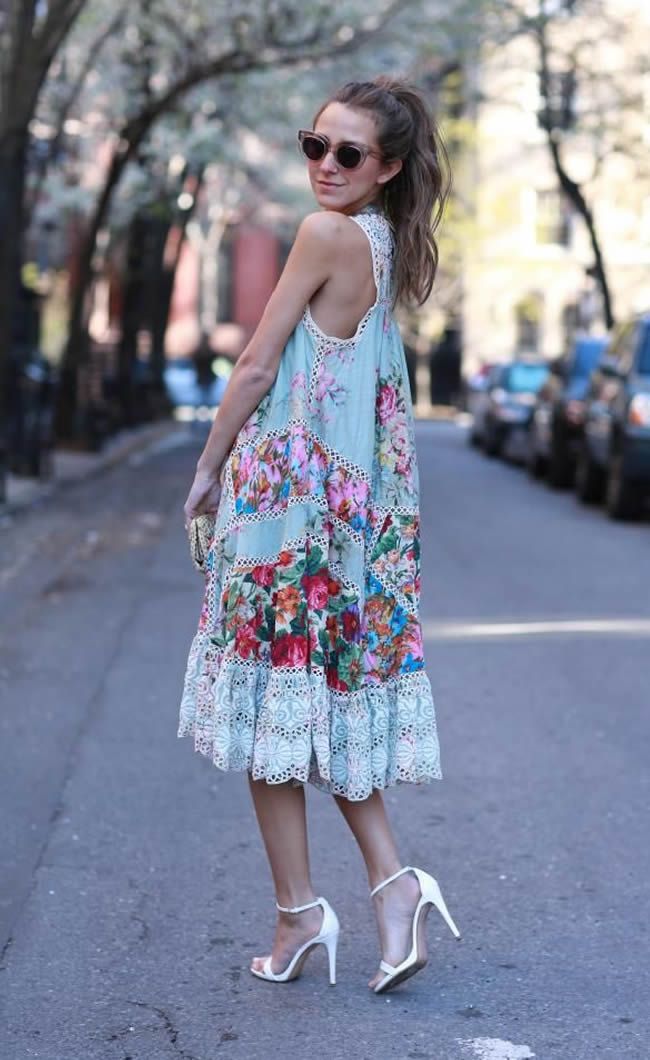 Bold printed tea dress
Go for a bold printed tea length dress and achieve a girly look.
Microprint tea-length dress
Opt out for a microprint tea-length dress with girly short sleeves and balance the look out with modern accessories such as leather bag and buckled boots.
Plain tea dress
You can go minimalist and monochromatic with a shift tea-length dress and a long cream lace vest. That nude kitten heels is sassy yet comfortable. Now who said you can't be comfortable and look fabulous at the same time?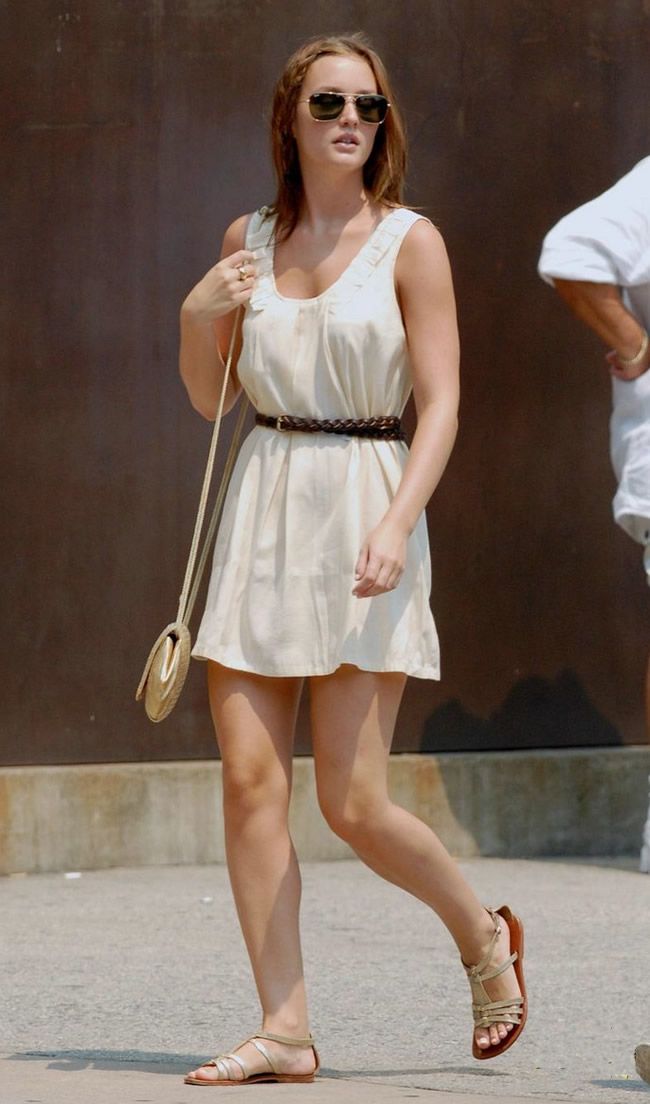 Textured tea dress
Take a different plunge of vintage classiness by wearing a tea-length dress in one of the trendiest patterns of the season–gingham. For a comfortable casual look, opt for a buttoned-down dress with collar. For an all-out throwback sport a dress with bateau neckline and classic silhouette.
Denim tea dress
Hey, fashion mavens have been recreating ways to dress denim this season, right? We might as well go for a structured and feminine tea-length dress which will be so contrasting to the downright comfortable material. That woven bag adds to the summery feel of this outfit and makes this a great look for picnics.
Polka patterned tea dress
The mini polka dots is surprisingly fitting to the girl here and pairing it with the boots makes this utfit country chic. This reminds us of Taylor Swift's style back when she was just a rising star.
Bright tea-length dress
Make your bright tea-length dress look edgy with black leather jacket, black tote bags, and black caged heels. And you won't even look like a police tape doing it.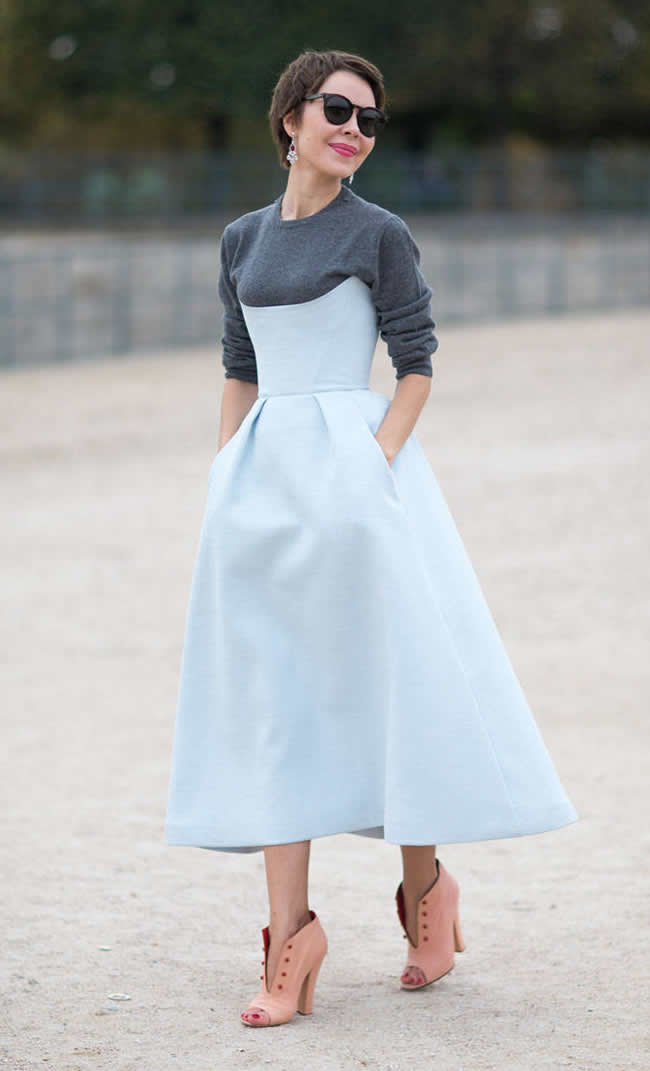 Formal Tea Dress
The formal tea dress is the perfect wear for any social get together. There is complete elegance and a dash of innocence in this dress.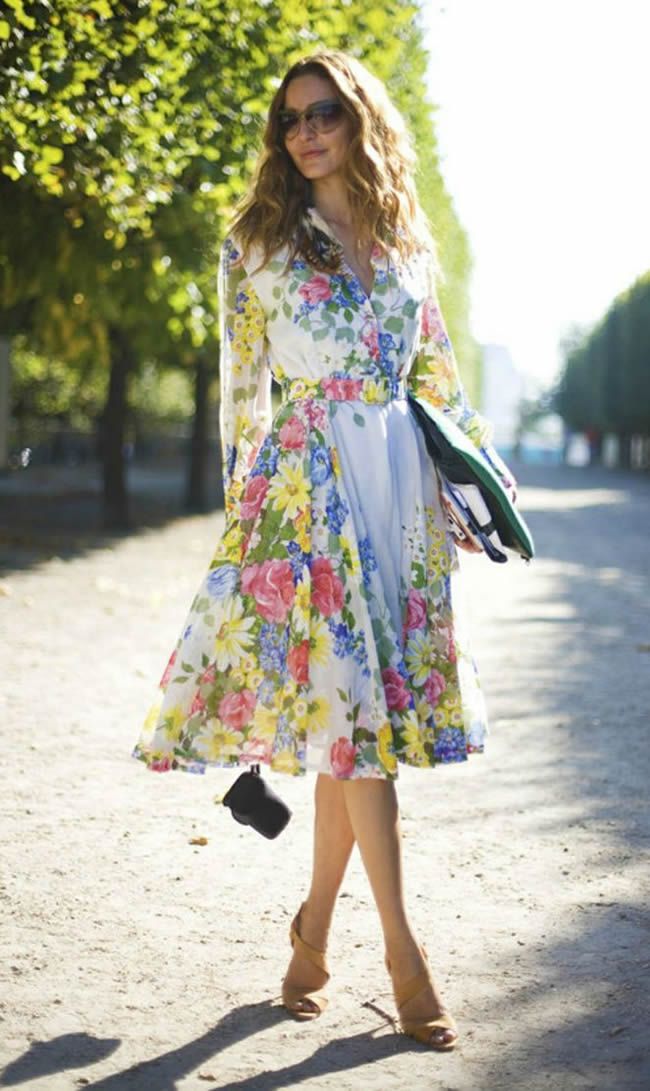 Lacy tea-length dress
A lacy tea-length dress gives off a feel of purity that doesn't require any other garnishes and that red pumps balances it out with an attractive touch to the outfit.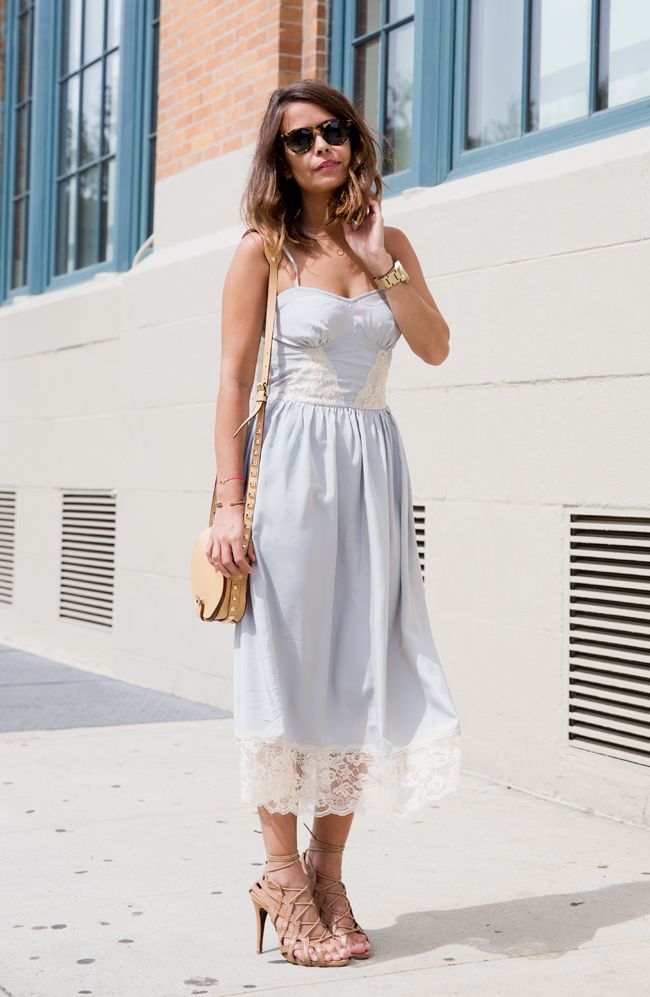 Silk Tea Dress
This tea-length silky dress is the one that could ever be and will be wonderful for a night look. The plummeting neckline leads the attention to your face and that black belt is certainly a nice touch with any additional accessories.