1. Look casual but professional at the same time with cuffed loose trousers, a button down tucked in, and a pair of loafers or Oxford shoes. It's a perfect business casual work outfit.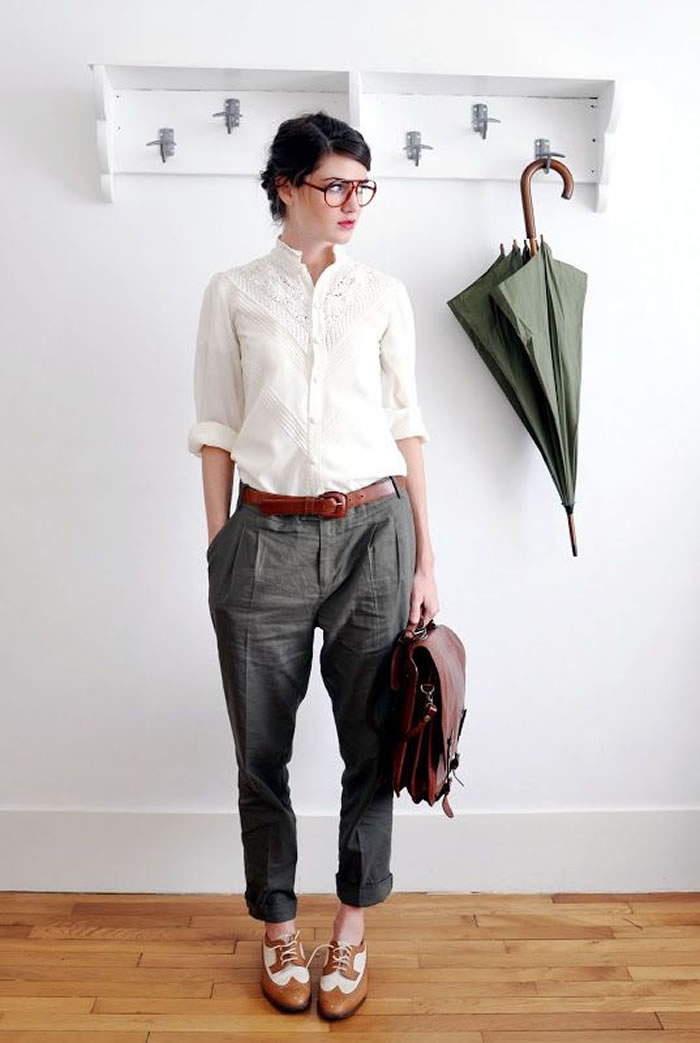 2. Loose trousers are also weekend-ready with a plain shirt and a pair of flats or loafers. Tuck your shirt into high-waist trousers with a thin belt for a slight retro vibe that really works.
3. A pair of cuffed trousers look perfect for summer weather with a loose tank top, a hat, and a comfortable pair of sneakers. Bonus points if they're striped.
4. Wear a boxy crop top and heels with a pair of loose fitting trousers instead of jeans – it looks more mature without being too stuffy.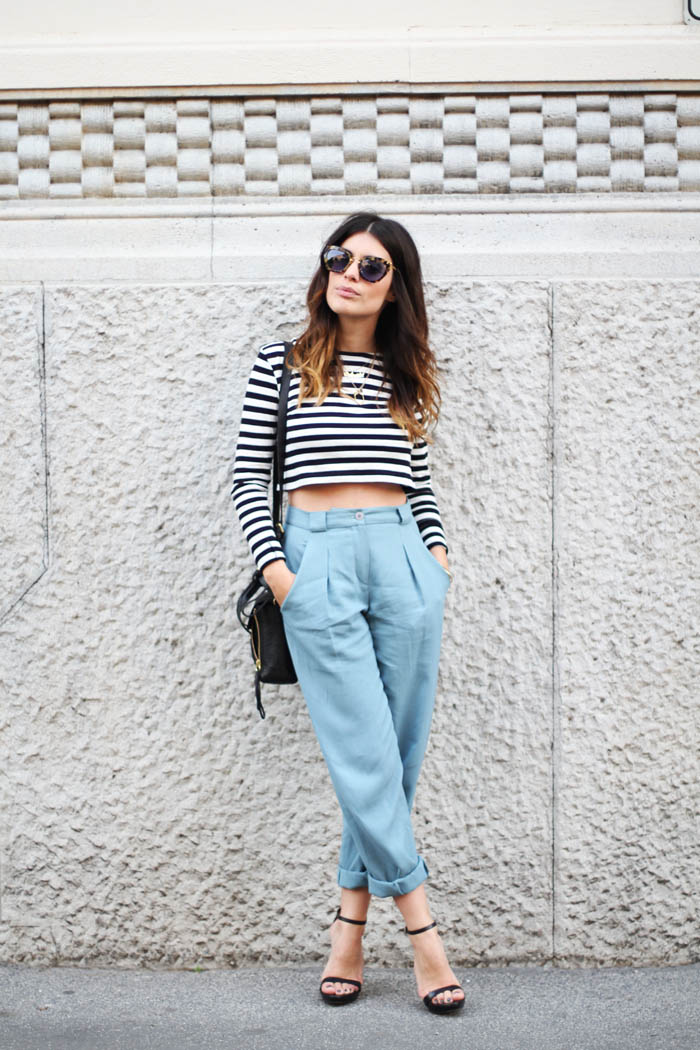 5. Loose trousers can even work for a night out where you want to go for something ~sexier~ when paired with a bralette top and a pair of strappy heels. Cuff 'em up to keep them from looking more casual.
6. High waist trousers and a tighter fitting crop top work perfectly together. Add heels for a more dressed up look.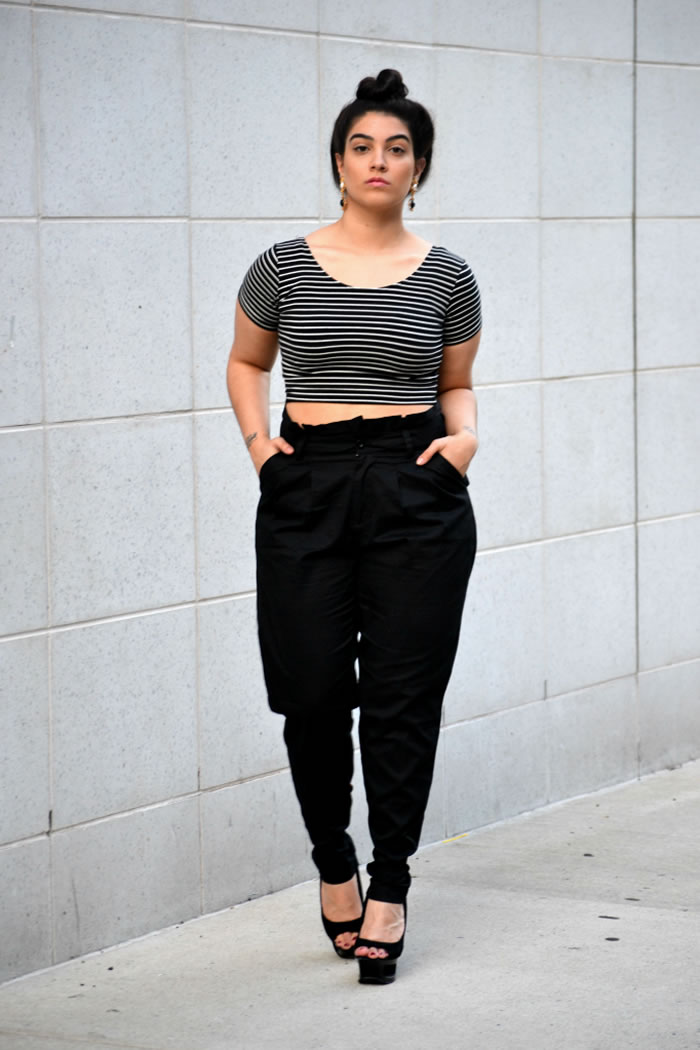 7. White trousers are basically the perfect summer clothing item. Wear them with similar shades of cream/white for an incredibly chic look. Sneakers make everything more casual and dressed down.