For the cold Christmas season, stylish layering essentials are important. One of the best layering items that can keep you cool and warm at the same time is the sleeveless coat. Also known as a gilet/long coat, this menswear-inspired piece is popular amongst many stars (Victoria Beckham mostly.) Shine like the former pop star with these smart ways to wear a sleeveless coat:
Style it with a Sweater – Make up for the lack of sleeves by wearing your gilet with a long-sleeved sweater. This fashion pairing is not only chic, it can keep you warm amidst the cold winter air.
Dress it Up – Want to look girly this Christmas? Then pair your long coat with your favorite dress. While winter calls for long-sleeved dresses made of thick shapeless materials (think wool or fur,) you can show your shape with a cinching belt.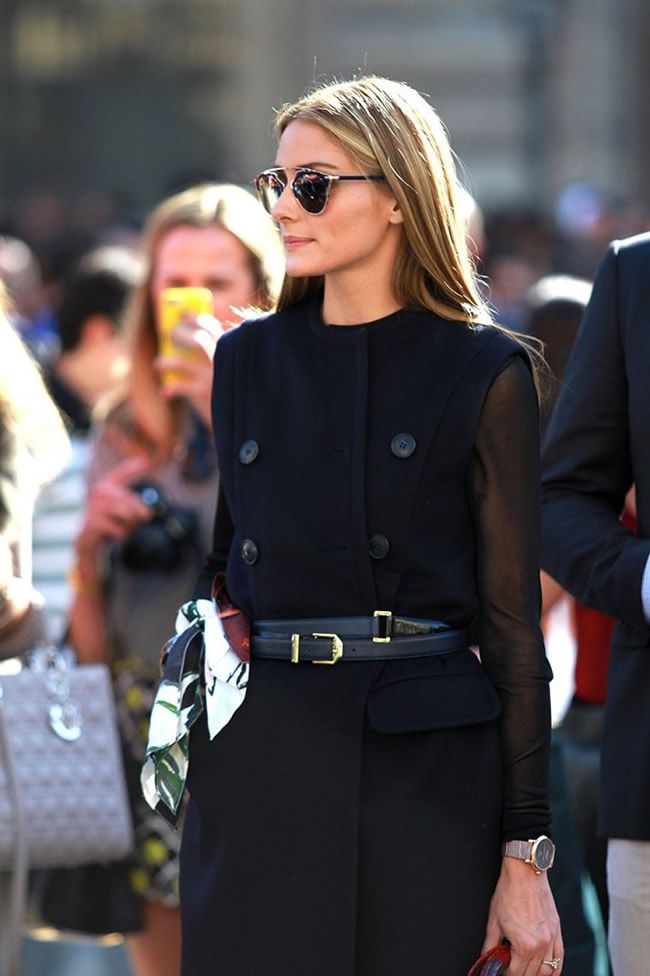 Beautify it with a Button-Down – For a sophisticated look that you can wear to work, wear your sleeveless coat with a button-down top and a good pair of trousers (or pants if it is casual Friday.)
Be Bold – If you want to turn heads, then it is advisable that you pick a bright-colored sleeveless coat, such as the yellow one below. Of course, when pairing this vibrant attire, choose toned-down innerwear (case in point, the blogger's simple white dress.)
Think about Texture – Most sleeveless coats are made of the usual materials. Again, if you want to break out of the fashion mold, think of a uniquely-textured sleeveless coat, such as the one below. Because of its volume, make sure to wear these kinds of gilets with simple, non-puffy clothes.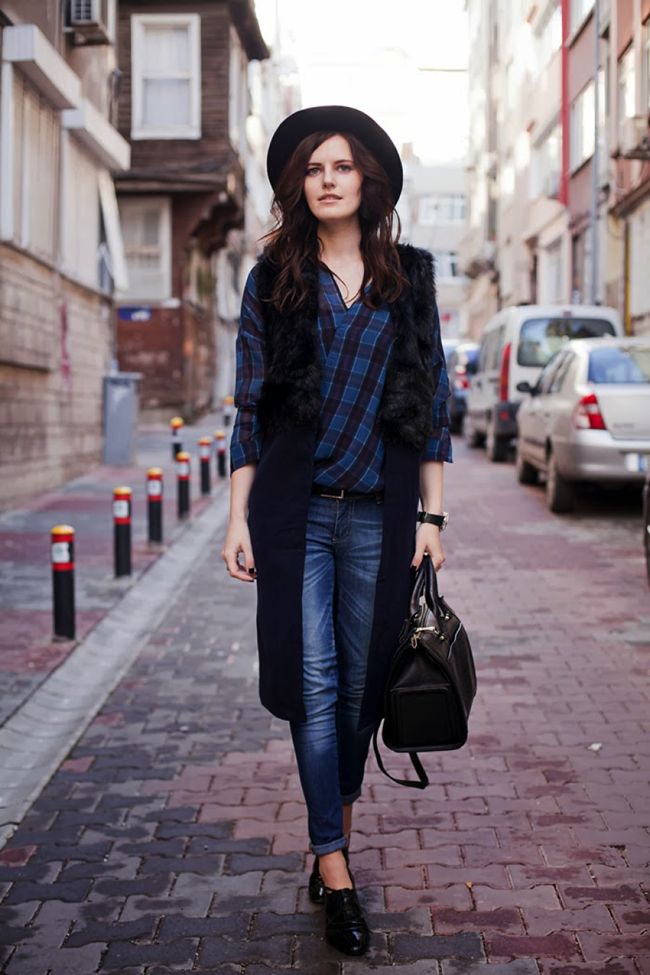 Be Lavish in Layers – For the winter season, the best way to wear the sleeveless coat is with multiple layers. Seek inspiration from the photo below, where the model wears a leather jacket and striped sweater underneath.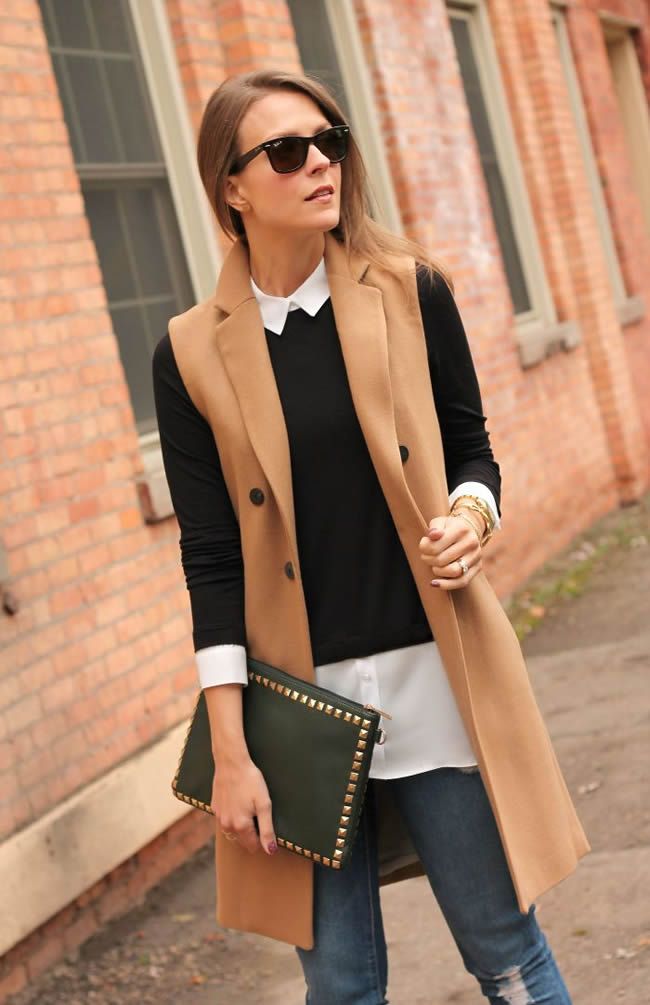 Don't limit your closet to sleeved coats. Invest in one (or two, maybe even more) gilets for a look that you can take throughout the year.