GIGI Hadid looked sensational when she lied on a silk covered bed wearing nothing but a pair of heels for the new Versace campaign. The 21-year-old megastar posed in series of photos for fashion house Versace's new line – but took the cake in one photo that saw her completely naked.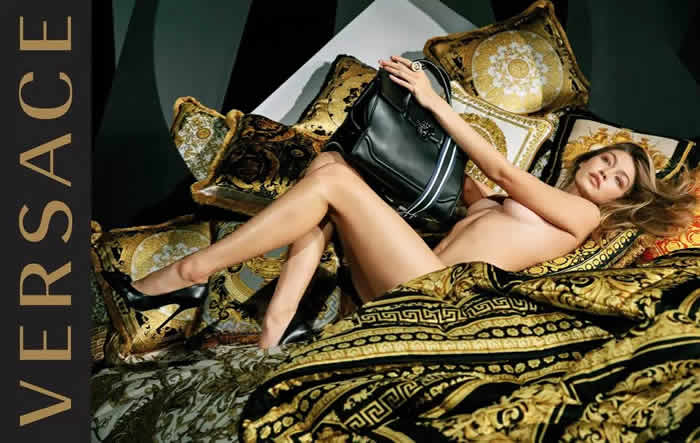 In the collection of photos released today, Gigi lounges on a collection of pillows and silk sheets holding a Versace handbag that perfectly matches her black heels. The following photo sees her sitting upright in bed as she wraps herself in a leather jacket and still clutching the bag. For what it's worth, I'm not surprised she wants to keep a tight hold of it!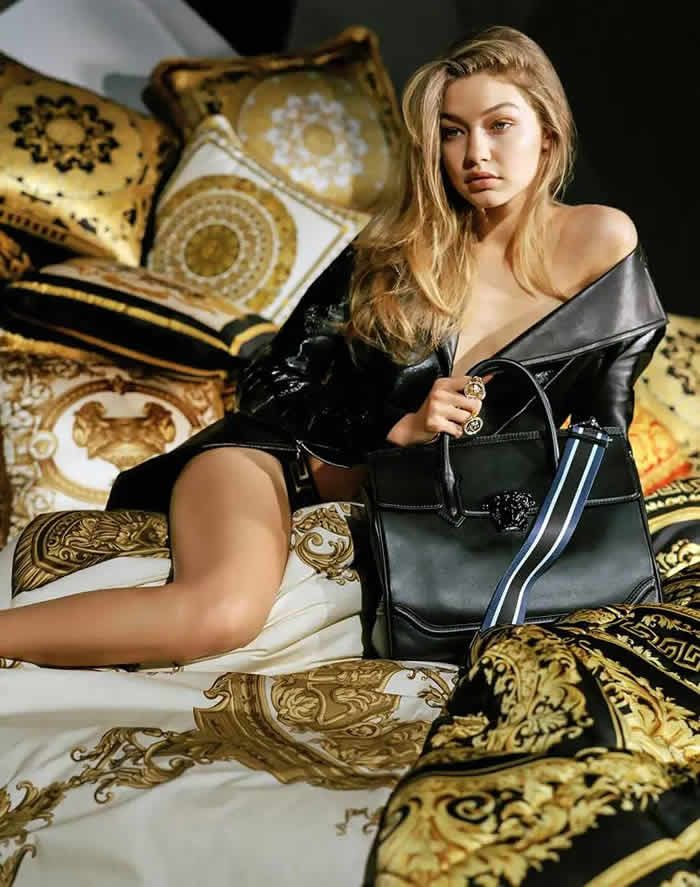 The new campaign for the fashion brand is a feather in the cap of an incredible year for Gigi – who was crowned International Model of the Year at the British Fashion Awards at the beginning of December. Taking to the stage at the Royal Albert Hall, Gigi said she was honoured to be in "the most amazing industry I could ever ask to be a part of" before calling the moment a "dream come true".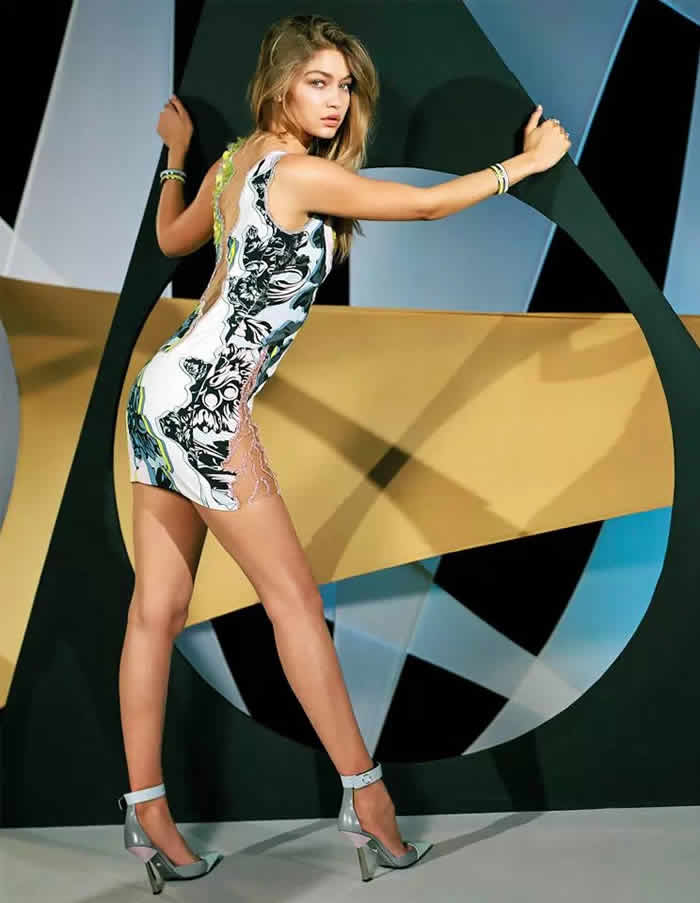 In the press room, Gigi posed with designer Donatella Versace – who presented her award – before showing her silly side as she puckered up to her award and giggled the night away. This is the second time this week that photos have been released of Gigi stripping down to pedal the wares of high-fashion houses.
On Wednesday, Gigi posed in just a pair of satin Stuart Weitzmann ankle boots for the show designers latest ad campaign. In a second ad for the same campaign, Gigi looks cool, calm and collected in a crisp white outfit completed by a pair of jewel-encrusted slide on trainers, worth £398.
However, the star has also faced some hardships to make it to the top – and revealed that the reason she keeps such a slender frame is down to a thyroid ailment called Hashimoto's disease.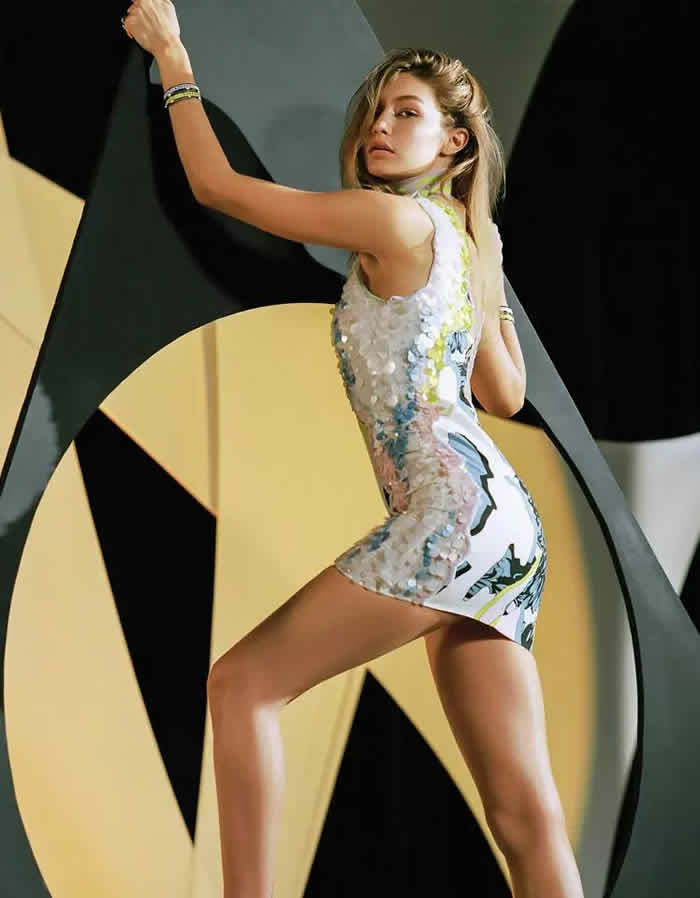 In the emotional interview with Elle Magazine, Gigi explained: "My metabolism actually changed like crazy this year. "So for the VS show I didn't want to lose any more weight." Gigi's admission comes after her mother, Yolanda Foster, spoke out about her battle with Lyme disease – which her sister and fellow Victoria's Secret Angel Bella and brother Anwar also suffer from.
Images source: thesun