Wolverine World Wide Inc., the footwear giant, is making its first major foray into women's apparel by purchasing Sweaty Betty in an all-cash transaction valued at $410 million.
Wolverine acquired the shares of Lady of Leisure InvestCo Ltd., the entity that owns the Sweaty Betty brand, from private equity firm L Catterton and other shareholders. L Catterton invested in Sweaty Betty in 2015.
The acquisition closed Monday and is expected to be accretive to Wolverine's earnings in year one, according to the company.
Read Also: Li-Ning Moves Into Skateboarding With Erik Ellington
It's a deal posing several growth opportunities and synergies for both companies. Wolverine's brands should benefit from Sweaty Betty's apparel design and production prowess and digital capabilities. And Sweaty Betty should benefit from Wolverine's global distribution and footwear capabilities.
The deal also marks a high-profile return by Wolverine to the M&A market to bring a greater apparel component to the corporation thereby transforming certain of its footwear labels into lifestyle brands. Wolverine's last acquisition was a decade ago when it purchased the Sperry Top-Sider, Saucony, Stride Rite, and Keds footwear brands from Payless.
Both Wolverine and Sweaty Betty have experienced momentum this year, in large part due to the resiliency of the categories they each specialize in.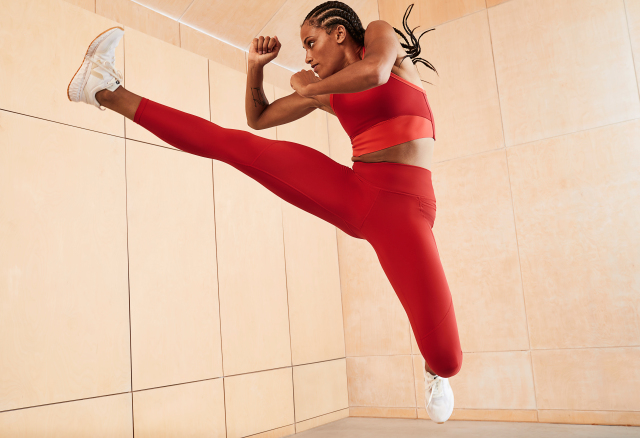 Footwear styles for running, hiking, and work have been particularly strong sellers at Wolverine Worldwide, and footwear competitors such as Nike and Foot Locker have also reported strong recent results.
Active and athleisure wear have been strong-selling categories across retail through the pandemic and well before, bolstering Sweaty Betty and direct competitors such as Lululemon, Athleta, Fabletics, and Under Armour.
Sweaty Betty, considered a premium women's athletic brand, sells workout leggings, running tops, sports bras, sweats, yoga apparel, and bike shorts, as well as dresses, jumpsuits, shorts, skorts, and accessories.
"Sweaty Betty is a strategic fit for us, frankly, in a very fast-growing market," Blake W. Krueger, Wolverine's chairman and chief executive officer, said in an interview.
"There are some synergies and it's accretive. They don't do footwear today. We know we can help them in that regard. The fact is they already had a pre-planned collaboration with Merrell, one of our 12 brands, that was well underway before the acquisition.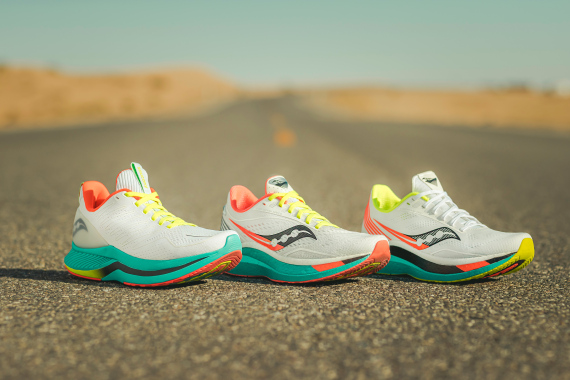 In addition, they can help us with some apparel opportunities in Merrell, Saucony, and maybe a couple of other brands," Krueger said. "In that respect, it's a great dovetail fit."
Krueger noted that Sweaty Betty is located in London, just several minutes from Wolverine's European headquarters. He said Sweaty Betty generates about $250 million in annual volume. "It's fast-growing and they have just a terrific management team."
According to Brendan Hoffman, Wolverine's president since September who will soon succeed Krueger as CEO, "When Blake and the board recruited me, they were very assertive they wanted to bring M&A back into the company's competency. It's been awhile."
M&A is key to the strategy of building a bigger, more comprehensive apparel business to complement Wolverine's well-developed footwear business.
"To take full advantage of the power of a brand, you need to have more categories," Hoffman explained.
"You need to be a lifestyle brand. Whether it's us expanding beyond shoes into apparel and accessories, or whether it's Sweaty Betty expanding beyond apparel into shoes and accessories, that's where we can support each other and will allow us to be more important from an e-commerce standpoint and ultimately be able to open up stores around the world, which we both have already started doing."
During the pandemic, Sweaty Betty closed all of its stores in the U.S. though there was only a handful. "The opportunity to have a blank landscape [in the U.S.] to open retail stores is one they are very excited about and anxious to lean into with us — immediately," Hoffman said.
"We have a huge competency around the world. Half of our brands are sold around the world. There are so many regions we are going to unlock for them."
Despite the retreat from brick-and-mortar retailing in the U.S., Hoffman said Sweaty Betty's e-commerce business in the States is thriving. "They are taking market share," said Hoffman, noting that Nordstrom in 2018 became the brand's exclusive U.S. retail partner.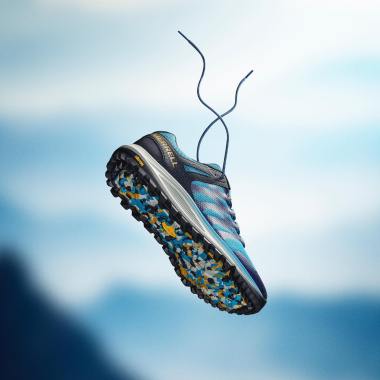 Sweaty Betty also sells inside Harrods and Selfridges in the U.K. and has 65 freestanding stores in the U.K. and Hong Kong. Originally, the company sold different brands but eventually switched to selling products only under its own label.
Asked if Sweaty Betty would produce apparel under different Wolverine brand labels, Hoffman replied, "We are going to see where that leads us, where they can lean in on apparel, and where we can lean in on footwear. That's going to be part of the fun of cross synergizing these businesses."
Aside from Merrell, Saucony, Sperry, Keds and Stride Rite, the Rockford, Mich.-based Wolverine's portfolio includes Hush Puppies, Wolverine, Chaco, Bates, Hytest, Cat Footwear and Harley-Davidson Footwear, and now Sweaty Betty.
"Initially you will see a number of collaborations," said Krueger, who will become Wolverine's executive chairman when Hoffman becomes CEO. "The Sweaty Betty/Merrell collaboration was already in process," and will be marketed in the near future. "You can envision a number of collaborations flowing both ways with Merrell, Saucony, Sperry and probably a couple of our other brands.
"But we think the brand, in and of itself, has tremendous growth opportunity in front of it. Our brands are in 170 countries around the world. We have long-term, 20-, 30-year distribution partners in those markets. We have a lot of distributors.
"The nice thing about Sweaty Betty is that from an international standpoint it comes as a complete package," Krueger added. "They have a proven store concept. They have proven digital capabilities and assets, and a very strong e-commerce business, and they have a product flow that is focused on the consumer. The U.S. market and Asia Pacific are basically wide open at this point.
"Sweaty Betty is smaller than Athleta or Lululemon, but I will say that its net promoter score is significantly above the competition," Krueger noted. "Its consumer spends significantly more than the consumers of its competitors. It's a brand that has strong consumer affinity." – wwd