If you really want to make a jean jacket stand out, you can opt for a colorful one. Dozens of brands are upping their denim jacket game by offering them in green, pink, and even purple. You can opt for a shade more appropriate for the season, so for summer go with a white one, and in the fall, try orange. Dare to be different!
For more on how to style your favorite denim piece, check out our tips for how it can so much more than a weekend style, along with our favorite jean jackets.
1. DO: Play with Colors If You're a Total Beginner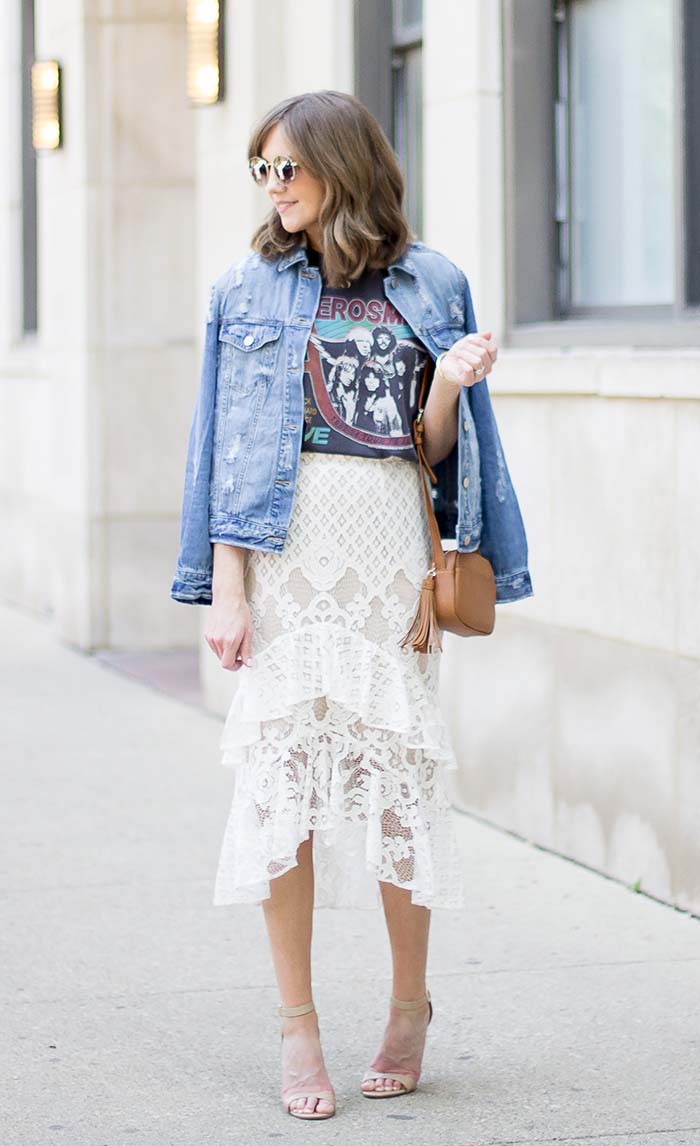 Before delving into shades of double-blue, start out by pairing different shades of denim together, like white jeans and a blue denim jacket, or black jeans and a chambray shirt. It's almost impossible to go wrong this way.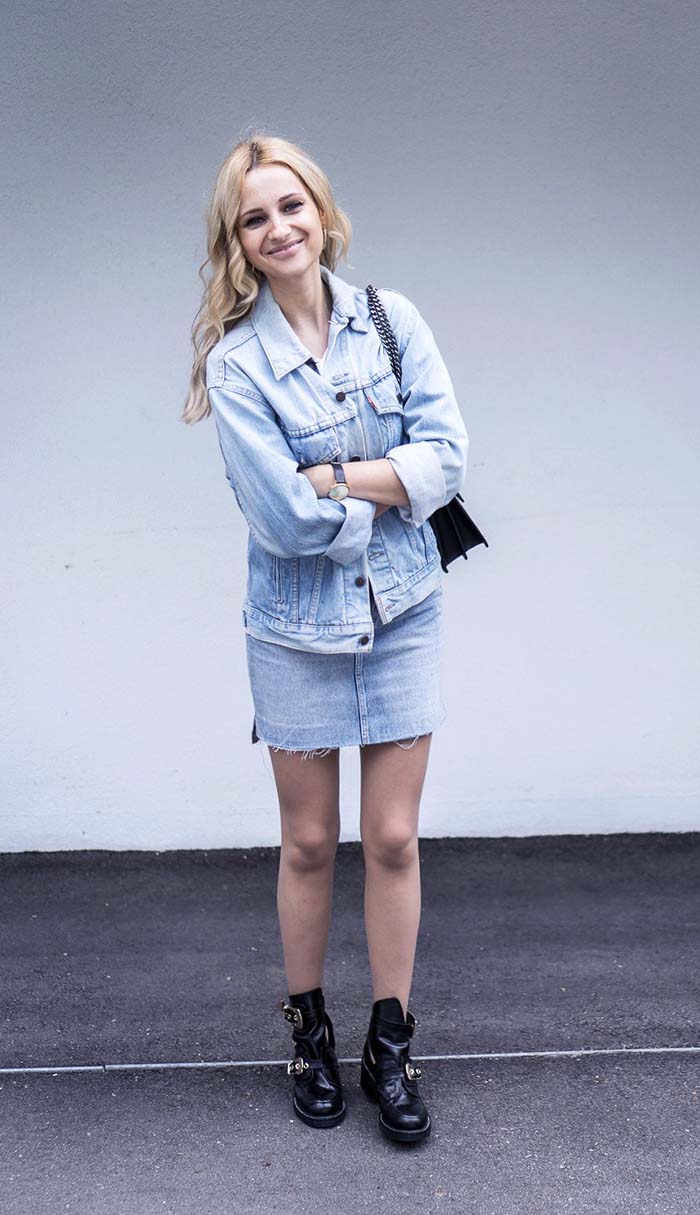 2. DON'T: Wear Denim Accessories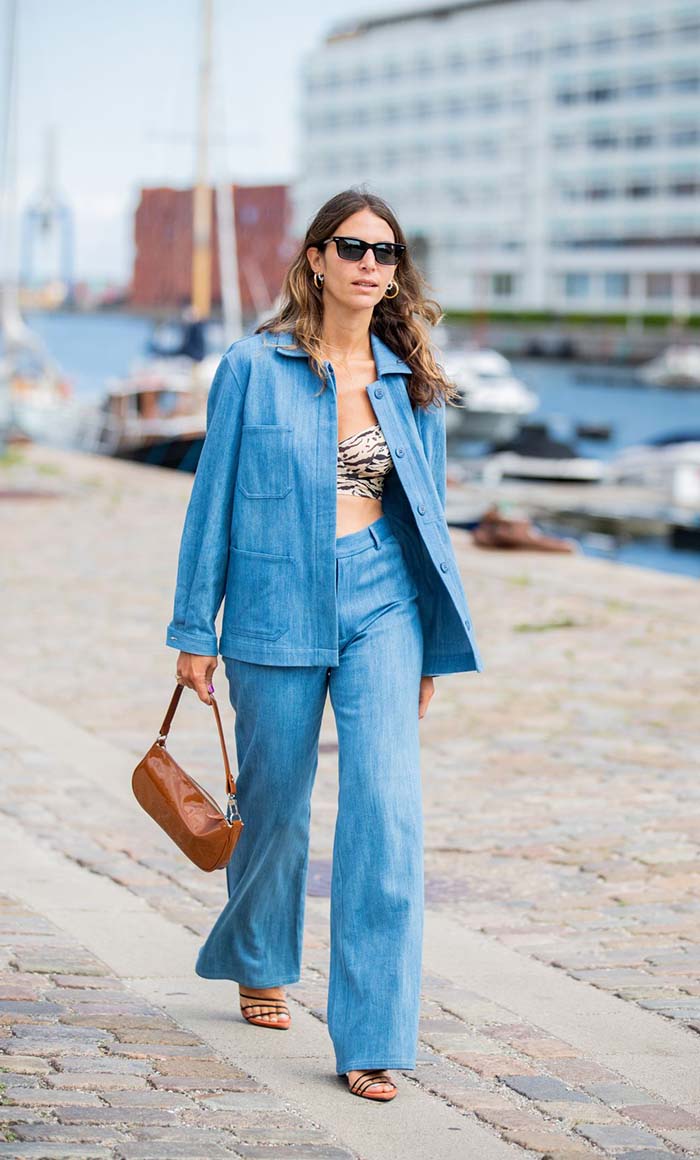 Keep the jeans confined to your clothing, and just say "no" to denim shoes, a denim hat, a denim, handbag, or any other accessory.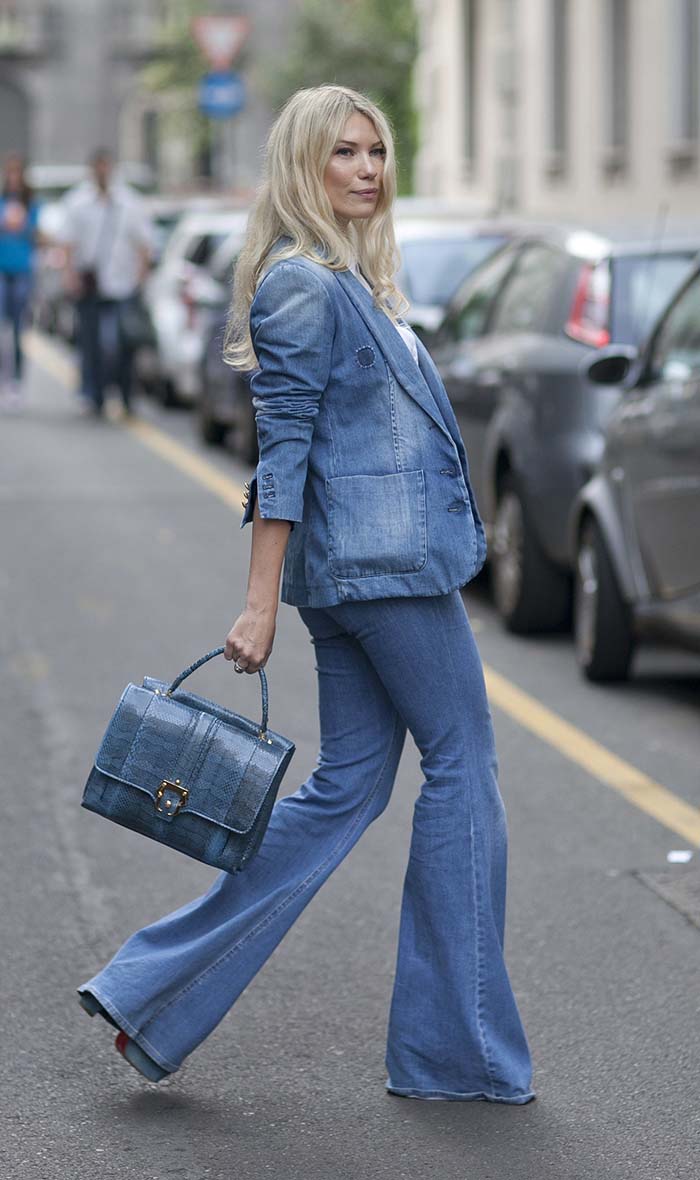 3. DO: Use Denim Shades to Flatter or Hide Body Parts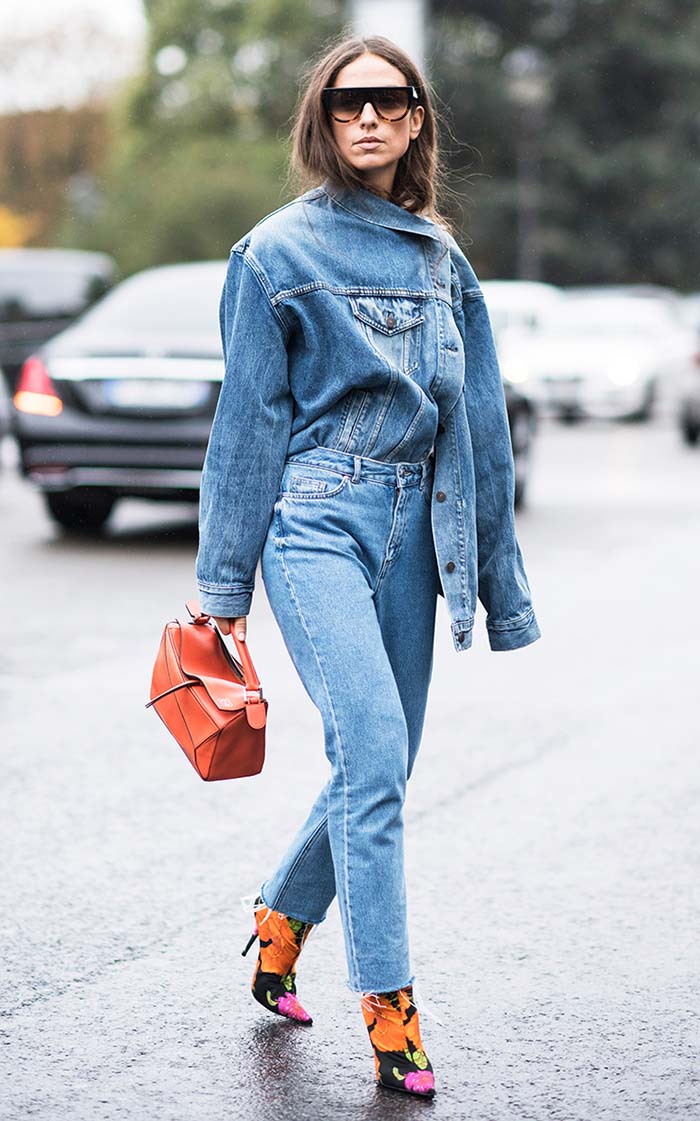 As a general rule, lighter shades of denim draw attention to the body parts they cover, while darker washes create a slimming effect. For many women this means that dark denim jeans, and a lighter denim top or jacket is the most flattering way to go.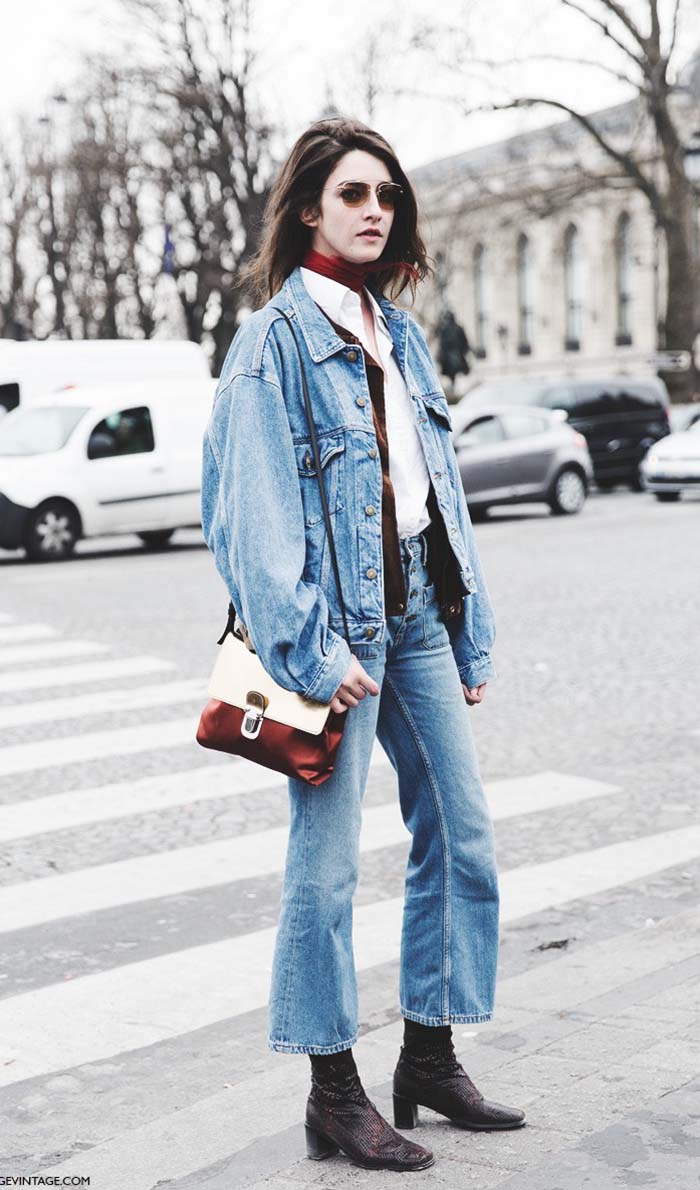 4. DON'T: Wear a Denim Outfit That's All the Same Weight or Wash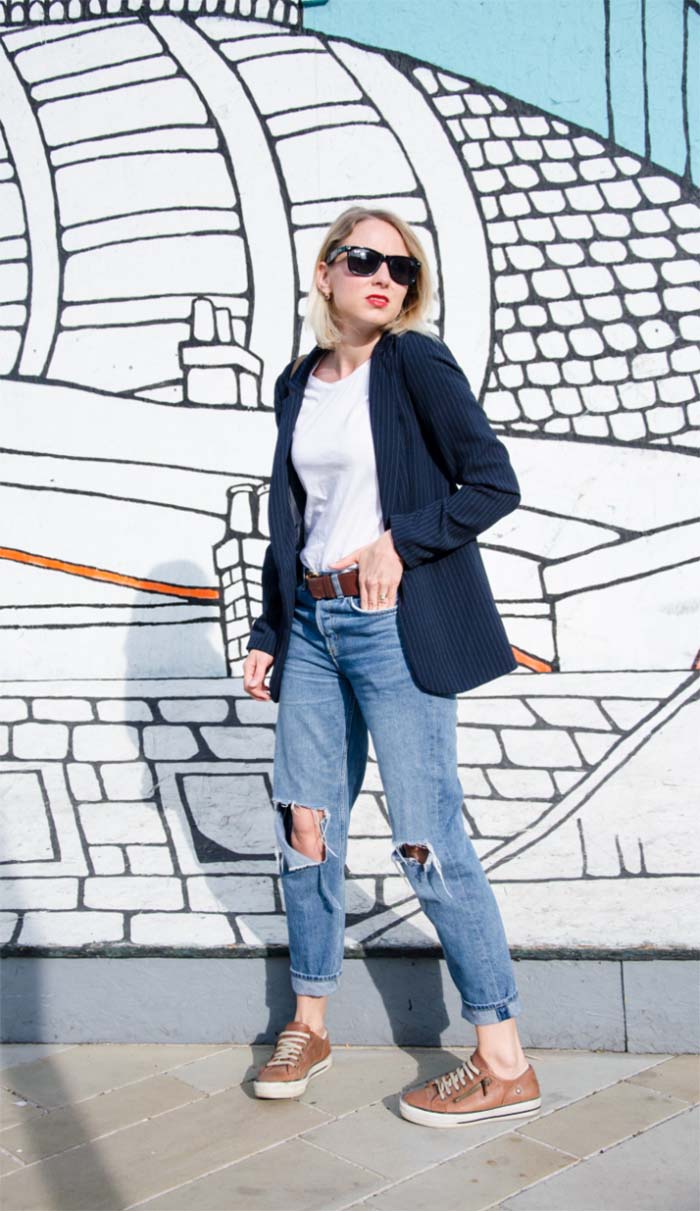 You don't want to look too matchy-matchy.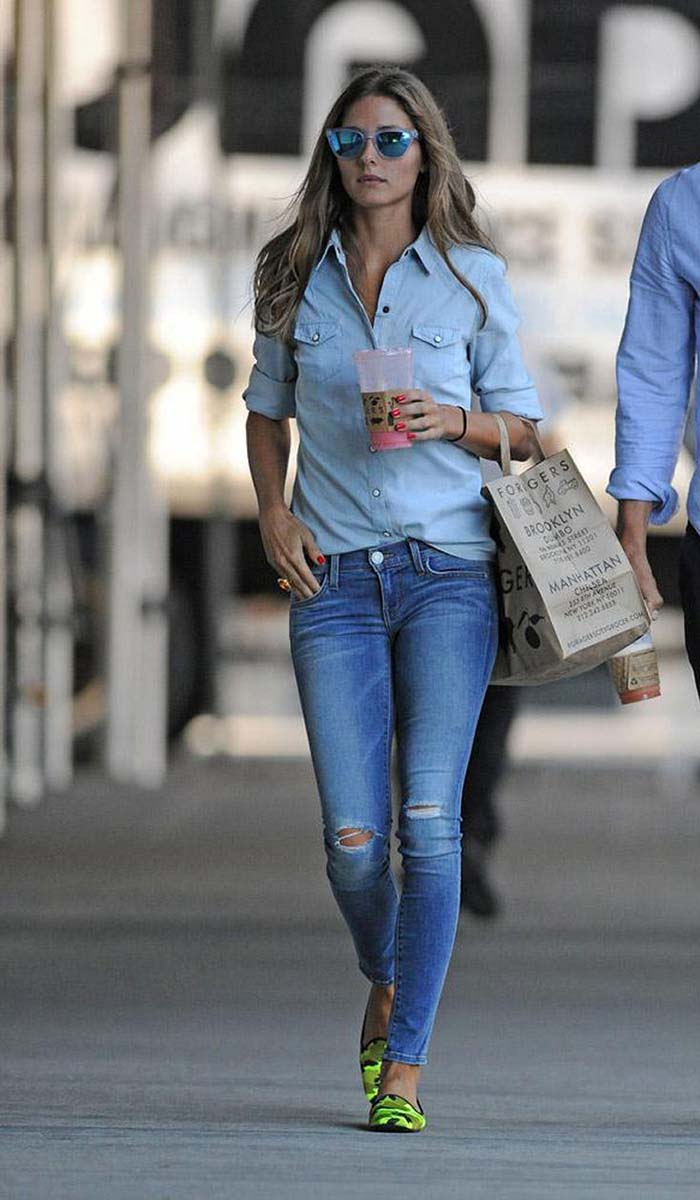 5. DO: Distress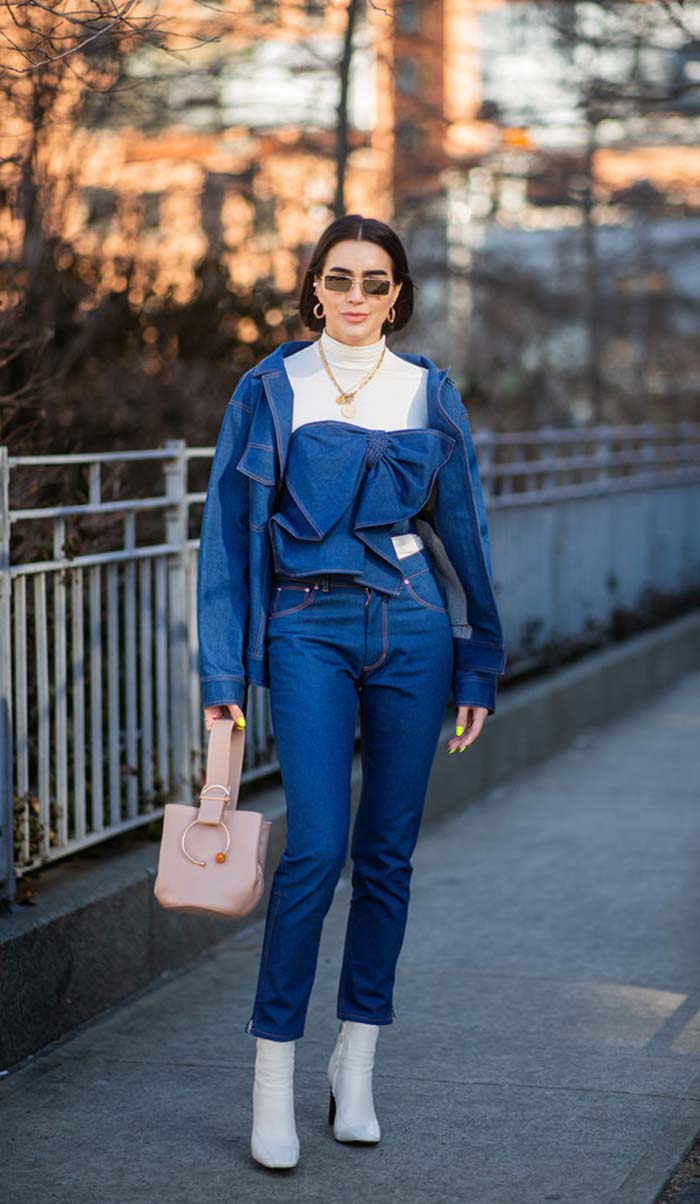 Something about distressed denim (ripped jean shorts or jeans) just lends itself well to the denim-on-denim look—so don't be afraid to rip away.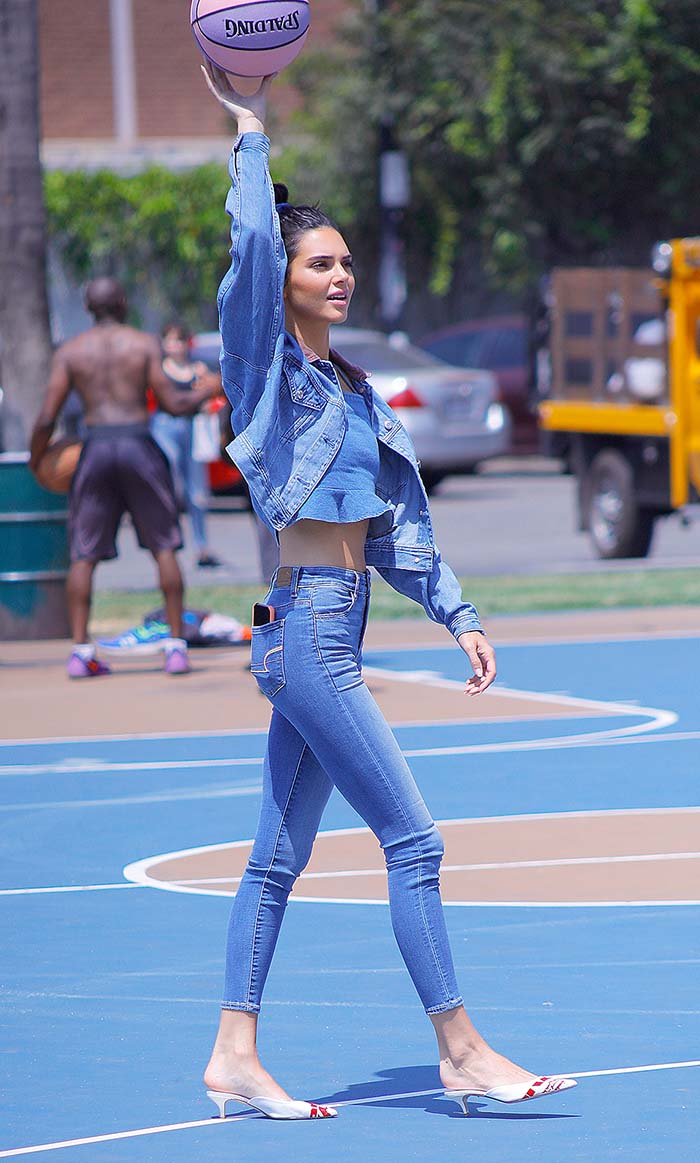 6. DON'T: Look to Westerns for Inspiration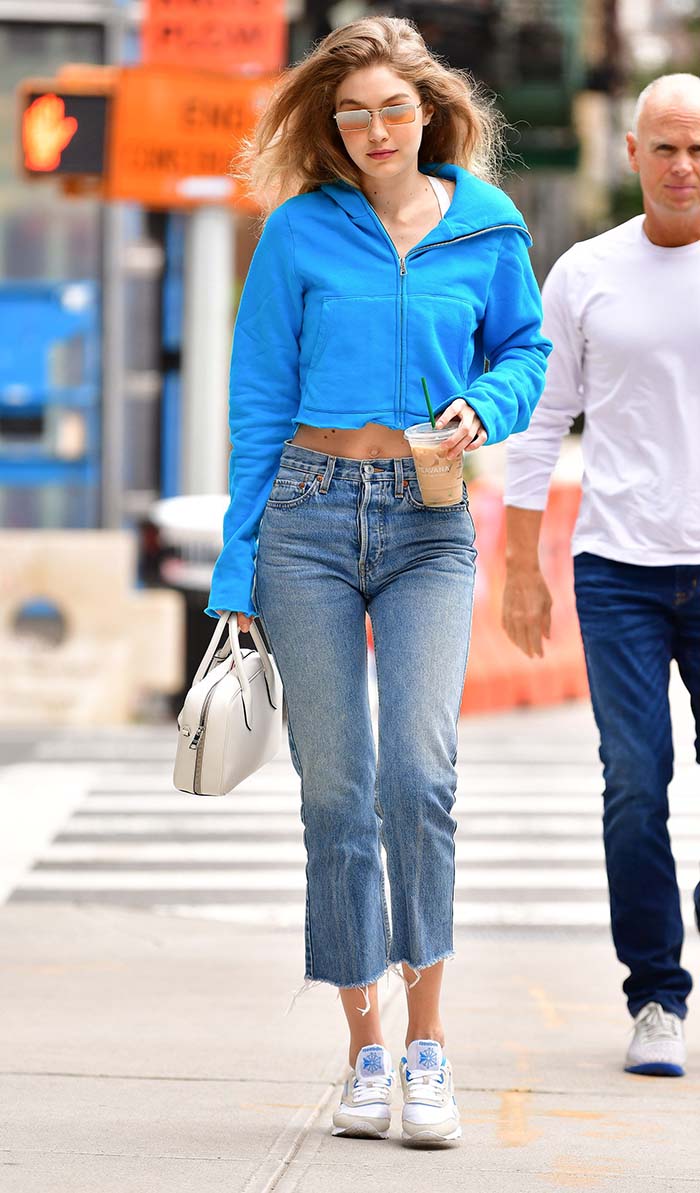 Think of denim-on-denim and images of cowboys likely come to mind—and that's not necessarily a good thing (you don't want to end up looking like a caricature). That means staying away from accessories like cowboy boots, cowboy hats, bolo ties, and Western belts.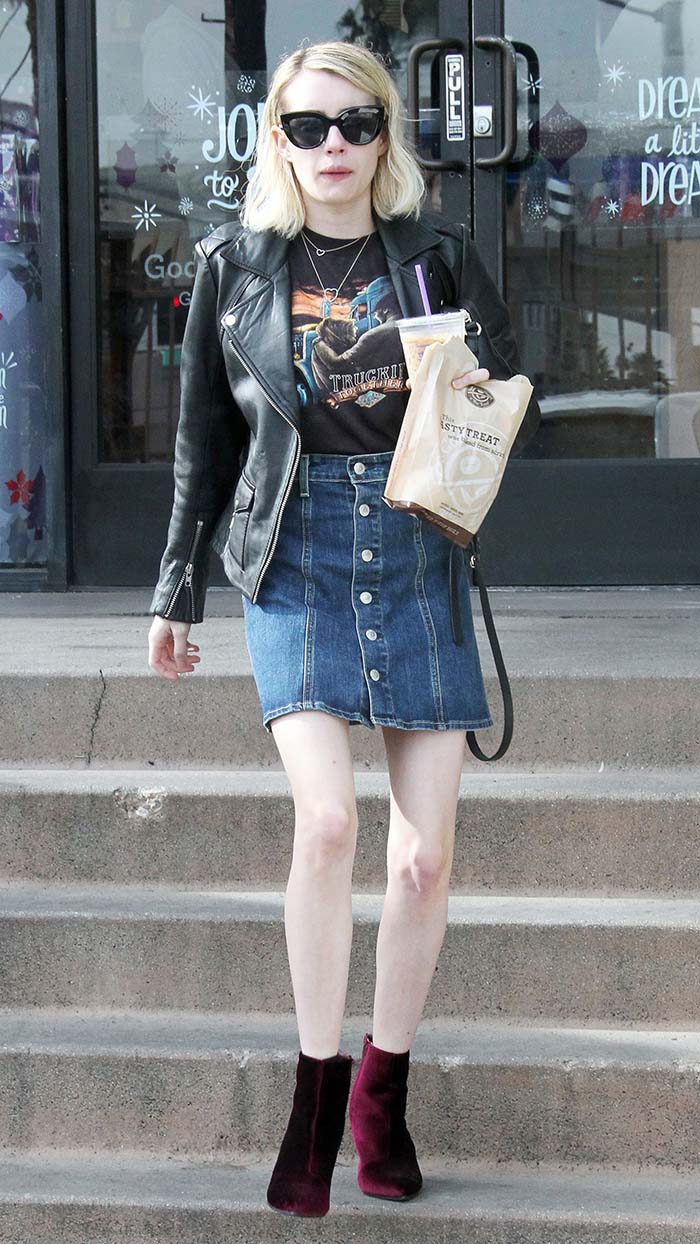 7. DO: Dress up Your Double Denim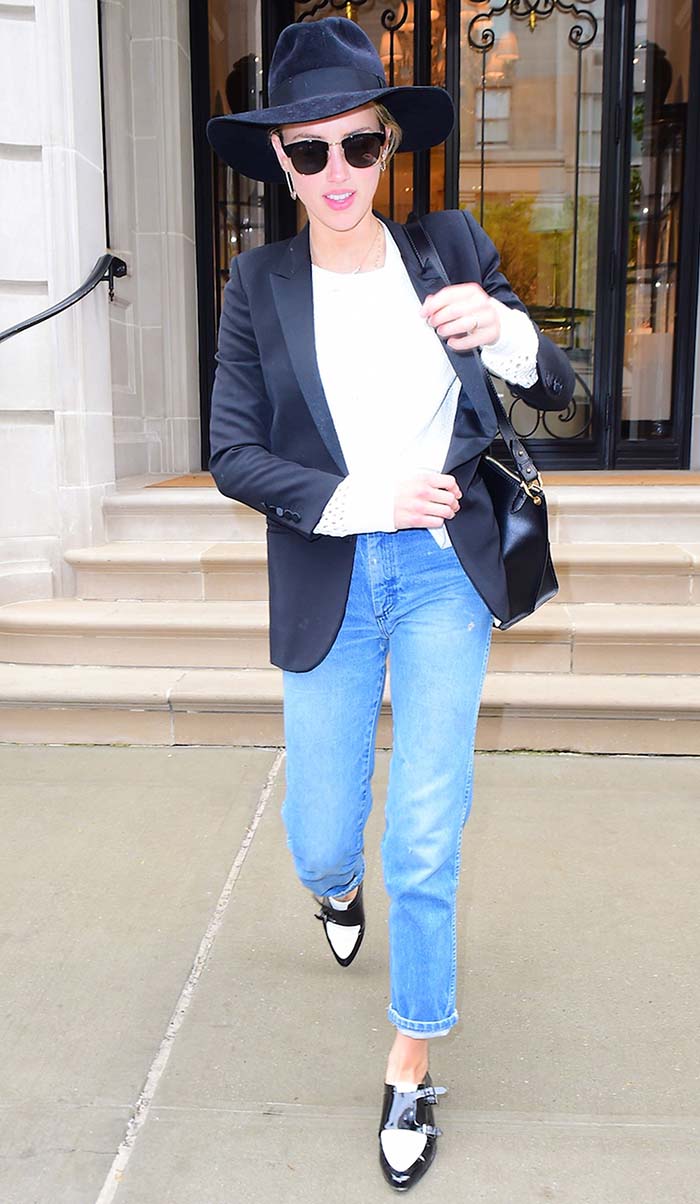 Don't be afraid to elevate your outfit with luxe-looking items, including statement heels, a tuxedo blazer, or a fabulous red lip.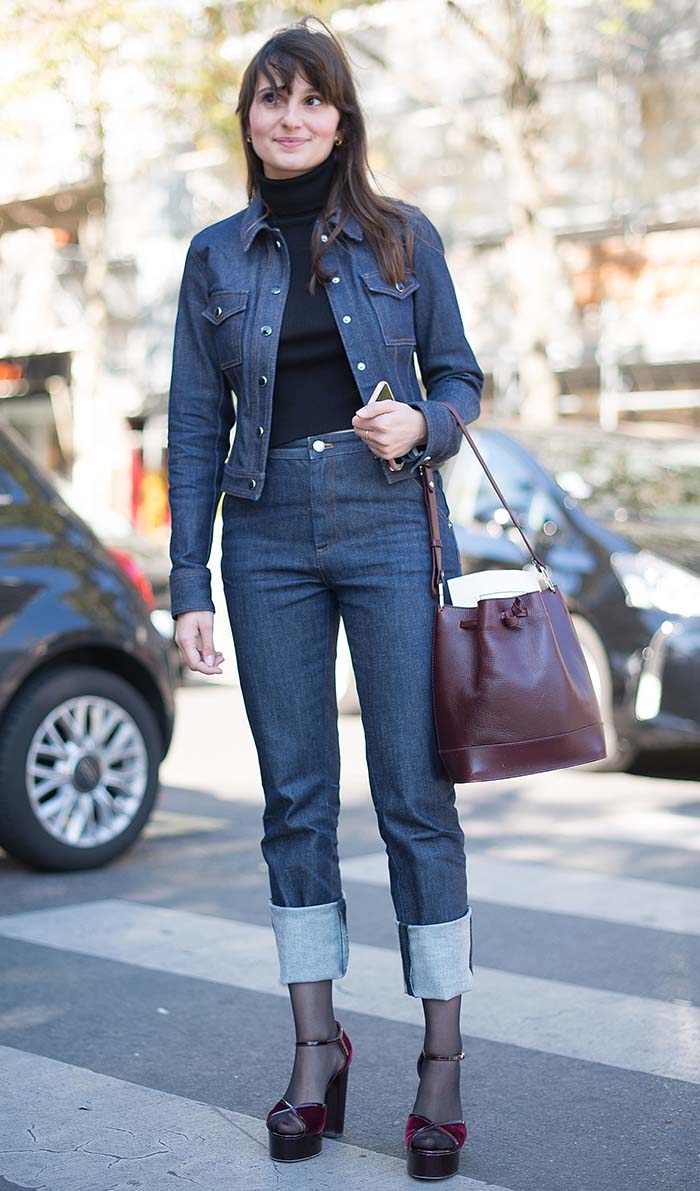 8. DON'T: End up Looking like Spears and Timberlake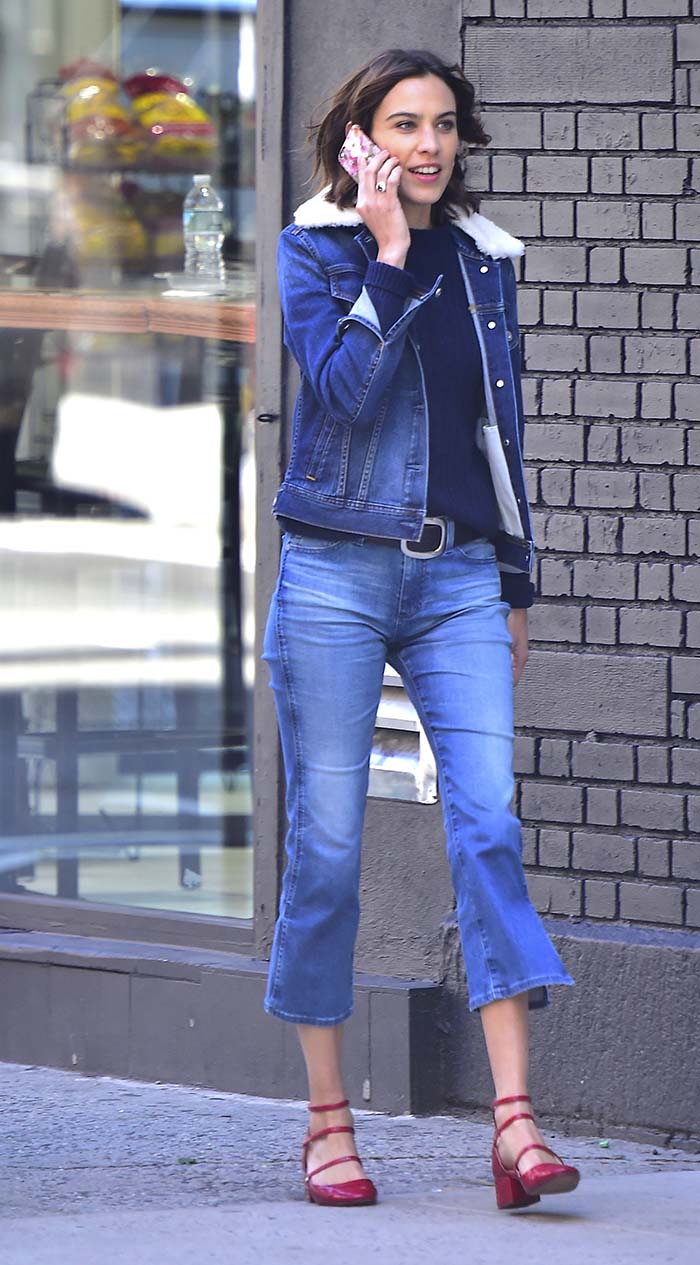 When in doubt, just look at the now-iconic image of Spears and Timberlake from back in the day to remind yourself just how utterly wrong denim-on-denim can go.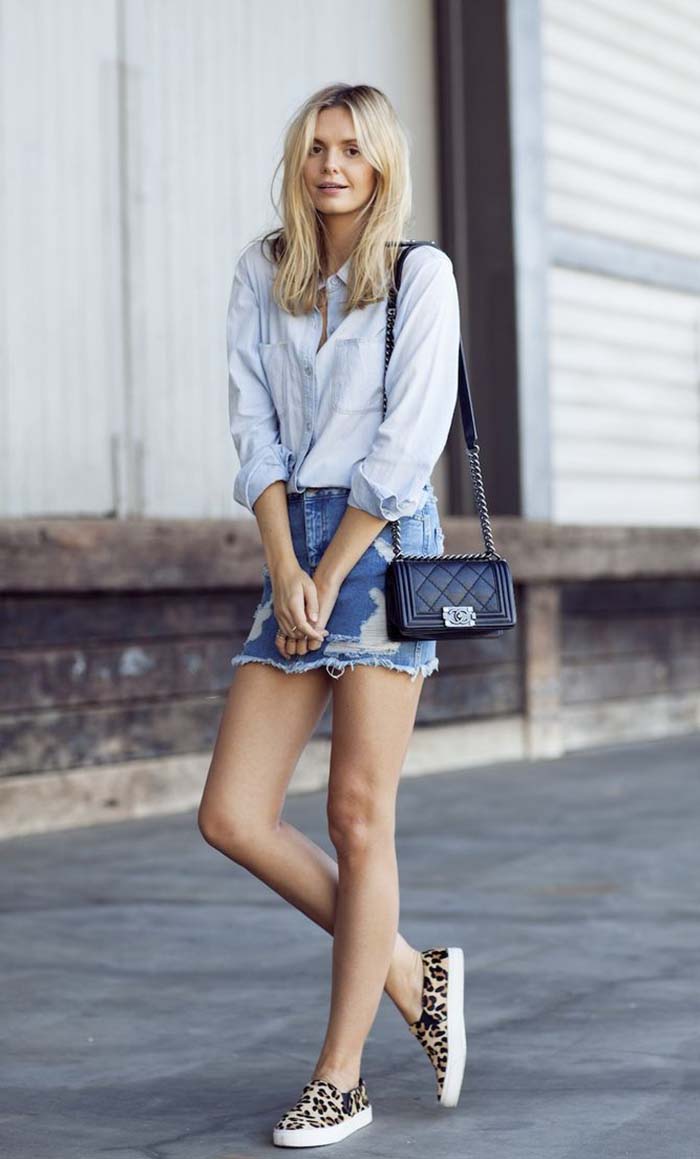 That being said, it'll probably be impossible for you to ever go this wrong.